Furniture Layout
Finalization of Drawings
Plans/Drawings for Marketing
3D Color Floor Plans
3D Color Site Plans
Floor Plans
Reflected Ceiling Plans
Lighting Plans
Electricity Plans
Plumbing Plans
Floor Covering Plans
Wall Elevations
3D to 2D
Scans To CAD Drawings
Sketches To CAD
Custom Furniture
Typical Furniture
Molding
Cabinet Furniture
Upholstered Furniture
Revit Modeling (Families and Buildings)
Creation of Interiors for Revit Building Models
3ds Max Modeling
V-Ray & Corona Rendering
Make sure you work with professionals
Hello!
We are the ArchiCGI team. We are here to help you meet your construction and millwork project goals. It is our ambition to make sure that the design is reflected with impeccable accuracy.
We've been working in the fields of 3D rendering, interior design, and architecture for over 10 years. Our team comprises more than 200 tech-savvy drafters, 3D artists, interior designers, and architects. We work with such software as AutoCad, Revit, 3ds Max, Maya, ZBrush, Marvelous Designer, V-Ray, and Corona.
We'll be delighted to put our expertise to work for you.
Work With The Best Software
We provide you with the right solutions using AutoCAD, ArchiCAD and Revit
Your Manager is always here to talk and there's always a team available
More than 100 Specialists with Architectural background are at your service
Your project information is safe: we sign NDA
Reasonable Pricing
Pay per project or hire one of our Senior Draftsmen full-time – and pay per month.
We charge $11.99/h for CAD and $20/h for BIM projects, with discounts for regular clients and large-scale tasks
See how we work
Words are fine, but tangible proof is better.
Check out the quality level we deliver – request the example of a real project.
Used by millwork companies for custom-made furniture and typical furniture drafts, cabinetry, upholstered and cushioned furniture drafts and finishing details drawings e.g. base, molding, chair rail, ceiling decoration etc.  
Popular among furniture manufacturers for mass production or custom-made orders. This service is effective for creating product design and product images for online and offline marketing campaigns.
The base for successful cooperation between designers and contractors. It's perfect for floor plans, reflected ceiling plan, lighting plans, electricity plans, wall elevations and other drafts that are necessary for preparing interior design projects.
Stands for converting sketches to CAD, scans of plans to CAD and 3D to 2D. Hand drawings can be digitized for more convenient usages as CAD drawings are high-quality, highly accurate and easy to correct.
Used by Architects, Designers and Contractors for developing their projects easier and faster. Can be made in a CAD format or print version with the final result in pdf and dwg files. The service includes also the designing of floor plans from scratch.

Used by real estate developers and agents to pre-sell properties that are still under construction. 3D color drawings are provided as high-quality images optimized for online marketing or for print.
Used as a three-dimensional visualization of drawings in construction projects. Revit 3D Modeling of buildings helps contractors and owners to better envision the end result and improve communication along the way.
Used by Manufacturing companies for creating ready-made furniture 3D models, windows, doors and other construction objects. Moreover, high-quality Revit 3D models help Designers and Architects to speed up project development.
Learn What Our Clients Think Of Us
A very big thanks to your team of the above project especially for the miraculous correction at the last minute and for all for your hard work and accommodation to the adjustments requested.
It's very well done.
This has set a standard for all our future works with you.
A great many thanks to all the team at ArchiCGI for a great job. The architectural rendering you did for us was absolutely great and our client was ever so pleased with it. Thanks to you, she can now visualise what her staircase will look like.Your service was fast and very reasonably priced and you achieved wonders with what to me looked very little information. We will definitely use your services again.
Thanks for the architectural rendering of the pool project.
I was very satisfied with your services and will be giving you more projects as my clients need them.
I have already mentioned you to several colleagues with high recommendation so hopefully they can utilize your service as well.
We would like to thank you and to share with you the impression from our cooperation on the last project. You have a very unique and comfortable platform to communicate, even though we are from 2 different countries.In addition, you have a large and rich component library which makes it easier. We felt that you were taking care of all the little details, and in the end the results were amazing. It has been a pleasure working with you. See you on the next project.
II have recently relied upon ArchiCGI to assist with a schematic design level project. It was fast turnaround and had very little information in terms of details and specifications […]. Using their online project management system, the usual question/answer/feedback process was a smooth and trouble free experience. I would recommend the team at ArchiCGI to any client who is searching for a robust multi-discipline studio that goes above and beyond what most offer.
We strongly recommend ArchiCGI to anybody who is in need of either professional drawings, renderings, photorealistic architectural visualizations or even simple marketing products related to architecture. The combination of online and personal communication makes it a dynamic process. Transparency in pricing, ability to understand the customer needs and perfectionism work for us very well.
Want to try computer-aided drafting but don't know where to start?
Check out our blog and find detailed information about all types of 2D and 3D drawings
Learn more about the art of drawing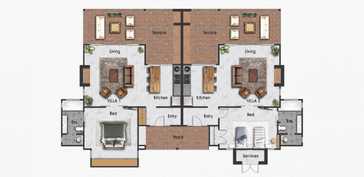 https://drawings.archicgi.com/wp-content/uploads/2021/12/3d-architectural-drawings-for-realtors-and-developers.png
177
364
anastasiia
https://drawings.archicgi.com/wp-content/uploads/2020/04/archicgi-logotype-white-e1586786914130.png
anastasiia
2021-12-09 16:30:29
2021-12-09 17:01:18
3D ARCHITECTURAL DRAWINGS: HOW THEY HELP REALTORS AND DEVELOPERS PRE-SELL PROPERTIES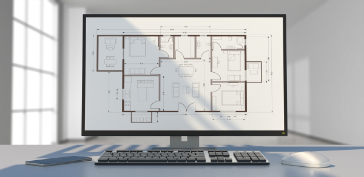 https://drawings.archicgi.com/wp-content/uploads/2021/05/freecad-vs-autocad-key-differences-view-preview.png
177
364
anastasiia
https://drawings.archicgi.com/wp-content/uploads/2020/04/archicgi-logotype-white-e1586786914130.png
anastasiia
2021-05-06 16:30:02
2021-05-06 11:58:49
FREECAD VS AUTOCAD: 5 KEY DIFFERENCES ARCHITECTS SHOULD KNOW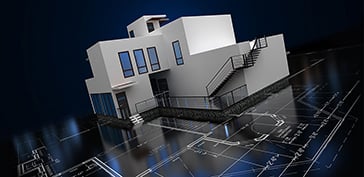 https://drawings.archicgi.com/wp-content/uploads/2019/12/drafting-programs-top-10-free-software-preview.jpg
177
364
vysotskaya
https://drawings.archicgi.com/wp-content/uploads/2020/04/archicgi-logotype-white-e1586786914130.png
vysotskaya
2020-12-16 16:30:48
2021-06-02 10:36:15
DRAFTING PROGRAMS: TOP-10 FREE CAD SOFTWARE FOR 2021
You may be interested in this
FREQUENTLY ASKED QUESTIONS AND ANSWERS
Do you do all types of drawings?
We do most types of drawings, with some exceptions. We don't do architectural and permit drawings, since that requires a special license. However, we can digitize architectural drawings. Also, we can create a full package of interior drawings.
As for millwork, we specialize in millwork shop drawings. We don't do metal or masonry shop drawings. If you'd like to know whether we do a particular kind of shop drawings, don't hesitate to send us your files and we will reply shortly.
What's the TEST DRIVE?
This is an opportunity for you to test our services with a project up to 10 hours, which we complete without pre-payment. If you like the results, you pay and we work further.
Why is the TEST DRIVE limited to 10 hours?
We need to be sure that the full results will not be used for commercial purpose without payment.
How can I continue working on the project with you?
If you decide to go through with the project, you pay for the test, we evaluate the scope of work and start working.
Can I become your partner?
We are always open to discuss long-term partnership opportunities. Please do not hesitate to contact our friendly partnership manager with any questions you might have or apply to be our affiliate.
I already have Drafters in the office, why would I need you?
Working with the outsourcing company saves you a lot of time. You do not need to provide insurances, holidays and sick leaves. Also outsourcing work usually comes much cheaper than salaries to employees in your office. We have 200 employees to work on your projects, so it saves you not only MONEY, but also TIME.
We are satisfied with our current partner, why should we start working with you?
On the one hand, it's a an opportunity to try working without additional expenses, to weigh all the advantages and disadvantages, to see the final results, pricing, timing, workflow and communication.
On the other hand, it's a possibility to get perfect quality drawings in short terms and at a pleasingly reasonable price. Our company has over 200 employees and they really know how to do their job!
How do I get a quote?
You can always get a quote using the Create Project page. After you log in to your account, click "create project". After uploading files and choosing options, the total cost will be shown automatically. You can also choose the necessary options and the total will be adjusted automatically.
How can I pay?
Directly with your credit card on our site. We accept the following cards:
Visa,

MasterCard,

AMEX,

DISCOVER.
Via PayPal account
Wire / Check payments are available upon request to returning customers or for payments above $1,000.
Am I safe with you?
Yes, surely you are. And here is a list of reasons why.
There is no subscriptions and no hidden payments.

You pay only for result that fits all your requirements.

We do not store any information about your card.

We do our work on transparent conditions with fixed prices and no hidden payments.

Once you have the Price, ArchiCGI sticks to it until the very end.

Our payments are taken with the help of international systems as 2CheckOut and PayPal, so you have no worries for safety of your money.

Try how it works with TEST DRIVE without payment.
Can you sign our NDA?
We guarantee that information about your company and project will not become public. Please check our NDA policy here:
If it is absolutely necessary for you to have your NDA documents signed, you are welcome to send them over. We will examine the documents and let you know whether we can sign them and proceed.
Can I get a discount?
Please ask your account manager for a discount if your monthly amount of payments are more than 2k US dollars. We are always open to discuss long-term partnership opportunities. Please do not hesitate to contact our friendly partnership manager with questions
How will we communicate?
All clients are provided with access to our support system. Your login information is then emailed to you. Client area has been created specifically to make the communication process more convenient for you and for us. It tracks all communications between client and ArchiCGI so everything is totally clear as the order proceeds. This is our key communication tool, which helps to achieve perfection. If You have any questions regarding your project, you can ask them in your account, and we will respond as quick as possible.
What is your turnaround time?
It depends on a number of factors. Before we start, Project Manager will evaluate the amount of work and you'll learn the exact date of project delivery and when each stage will be completed.
What files to send?
We are happy to receive everything that gives us the best understanding of the scope of work. To get a quote, please email us the following types of files:
Architectural drawings or manual sketches

The scope of work (a spreadsheet with everything necessary for developing items and floor plans with highlighted objects)

A sample of your completed shop drawings.
Should you have any extra files, photos, renderings, 3D or other files we would be thankful if you include them as well.
What if i want some changes to the completed project?
You are always welcome to send over a list of changes you want to be made. We are happy to help you with minor amendments, even if they are not included in your original project specifications. Where the updates were not originally discussed and require a great deal of effort, the changes will be quoted separately. We are always happy to help you with updates to your project far into the future. We never neglect our clients after delivering the final result, since it is important to us to create a close collaborative partnership with our clients.
How complicated is the process?
ArchiCGI is the on-line system which makes our collaboration super easy and transparent. Using your personal account in client area you'll be able to track the project realization till the final results. Our professional support team will lead you all along the process.
Give us some details
and learn the cost of your project