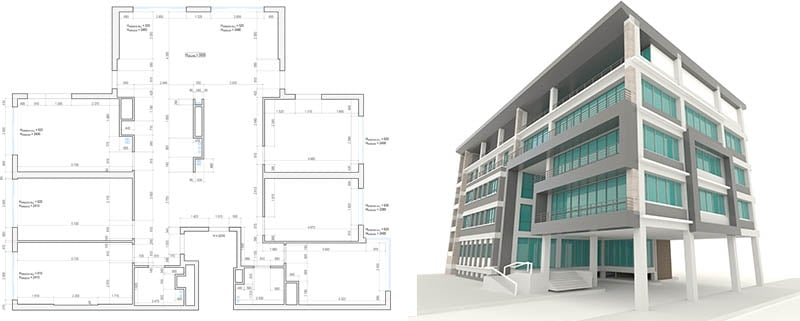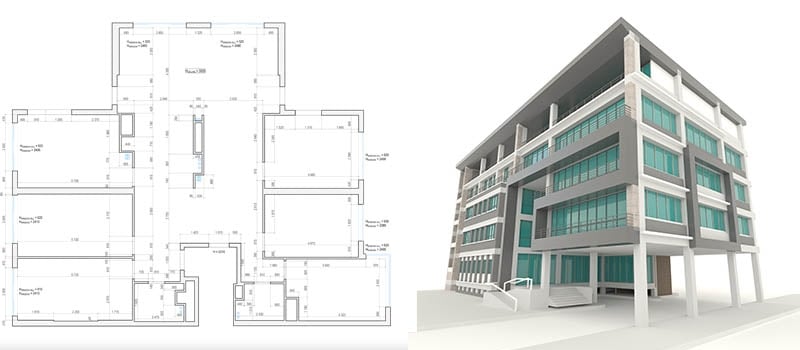 We are all creatures of habit when it comes to our private routines and professional life. For example, architects get used that their draftsmen work in particular architectural drafting programs and utilize the same tools for years. Surely, using old familiar techniques can establish a smooth and fast workflow. However, in reality, modern 2D and 3D software is constantly changing and getting better. Developers release new programs and update old ones very frequently, fixing bugs and adding cool features. Thus, having the habit of working in the same program, architects and draftsmen may miss new opportunities that could make their working process more convenient and fast. That's why it's so important to stay updated on new products in the field of CAD software.
The problem is, there are tons of various 2D and 3D tools on the Internet, including free architectural drafting programs. For draftsmen, becoming proficient in new software is not that easy – the learning process could take a lot of time and effort, not to mention that it goes on top of their daily working chores. Therefore, it is important to work with drafters who are interested in the latest soft and are constantly learning new tricks. However, isn't it easier to order drawings from a drafting studio with a large team that works with all kinds of software, without hiring in-house specialists and training them? But first, learn more about different programs to know exactly what soft and services you need.
2D Architectural Drafting Programs
#1. DraftSight Professional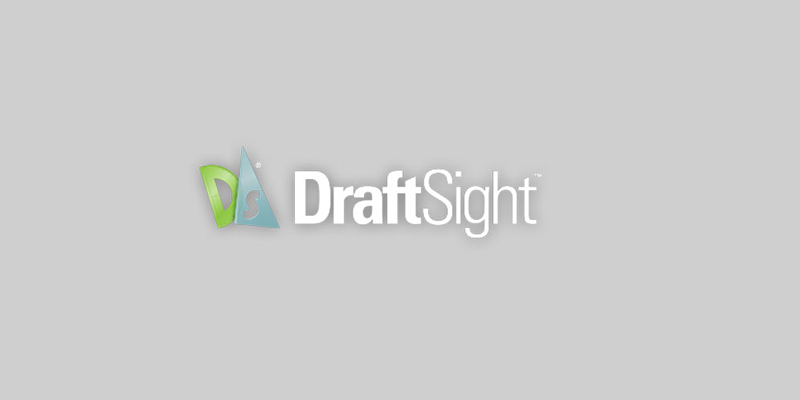 DraftSight is a versatile 2D drafting program that easily integrates with other software and file types. Its main file formats are DWG and DXF, however, DraftSight helps to create, edit, view, and markup any type of 2D and 3D file. DraftSight is similar to AutoCAD, so it's easy to learn for AutoCAD lovers, but is a more budget-friendly option. Moreover, in past years, DraftSight software gained a lot of fans since it was not only convenient but also a free program. However, a free version was available only until December 31, 2019. Oops!
One of the coolest features of DraftSight 2019 is Image Tracer that can quickly convert simple or complex raster images to DWG files. Using it, one can easily trace logos, floor layouts, and images in .bmp, .png, and .jpg formats to vector. No need to mention that this option can save a lot of time for designers and drafters especially when it comes to project documentation.
OS:  Windows, macOS, Linux. 
Price: DraftSight Professional – $199, Premium Version – $499 
Free Version: no
Free Trial: 30 days 
Website: https://www.draftsight.com/
#2. nanoCAD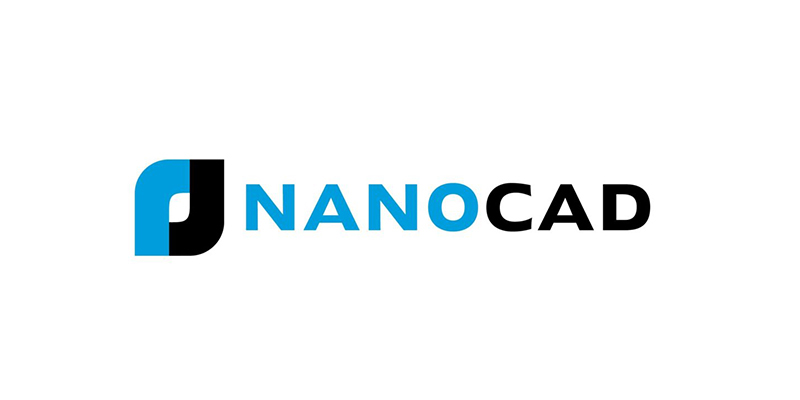 nanoCAD is multipurpose CAD drafting software that meets all the standards of drafting programs and has a lot in common with AutoCAD. Thus, it is easy for AutoCAD users to learn nanoCAD and add it to their toolbox. This program allows creating 2D drawings and displays 3D models including imported ones. It also provides DWG files that are compatible with other architectural drafting programs, both 2D and 3D. nanoCAD is a versatile soft, that has been built to provide high-quality design and project documentation for all industries, including all constructing areas.
This software has advanced versions for different construction departments. For example, nanoCAD ConstructionSite has convenient instruments such as site management, HDD or horizontal directional drilling tool, road construction, detailing, calculations and so on. At the same time, nanoCAD Construction was designed specifically for construction engineers and drafters — it provides convenient architectural drafting, modeling, simulation, cost estimation, and documentation. 
One of the nanoCAD's best features is that all its versions have extensive libraries of standard elements for each area of construction and design — from simple bolts to opulent column caps. On top of all the above-mentioned benefits, nanoCAD provides a free version, which makes it more appealing to try. 
OS: Windows
Price: Permanent license – 670$, annual network license – 330$
Free Version: yes
Website: https://nanocad.com/
#3. Siemens Solid Edge 2D Drafting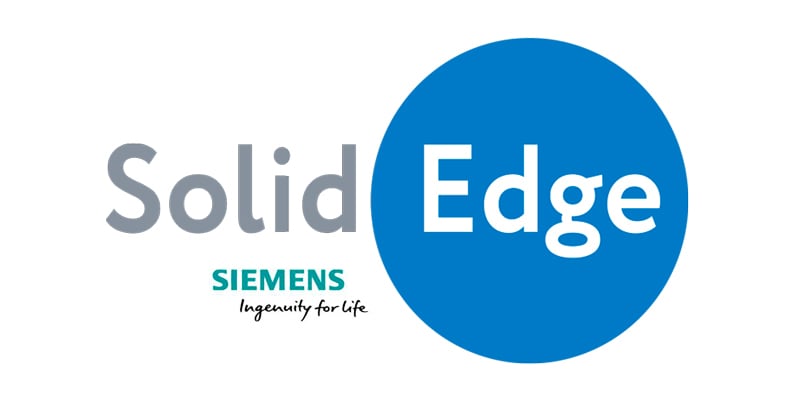 SolidEdge is CAD software made by Siemens that provides architects and drafters with motivation to design, using synchronous technology. This technology helps designing faster and sharper without the constraints of traditional 3d modeling. Though it's mostly used for electrical and mechanical drawing, it could be a great help for architectural drafters as well.
For example, SolidEdge provides a fast and easy parametric drawing layout. Parametric drawing allows setting the dependencies between the elements of the draft and specifies the dimensions. Then, by changing these drawing dimensions, one can control the geometry of other elements in the blueprint. The numerical parameters from the drawing are presented in a tabulation to calculate the dependent parameters.
SolidEdge supports DWG and DXF file formats but could be used for opening and viewing Parasolid, IGES и STEP files and measuring 3D models in these formats.
The most important features of SolidEdge are 2D modeling, advanced surfacing, animations, 3D modeling and direct modeling, productivity, cost estimation, training and so on. SolidEdge is also easy to sketch in, as well as finalize drawings according to world standards. Besides, one of the main benefits is its price — it never hurts to try something new that is effective and free at the same time.
OS: Windows
Price: Free soft
Website: https://solidedge.siemens.com/
Need top-notch CAD drafting services? We'll take care of drawings creation, digitalization, BIM and Revit modeling.
3D Architectural Drafting Programs
#1. SketchUp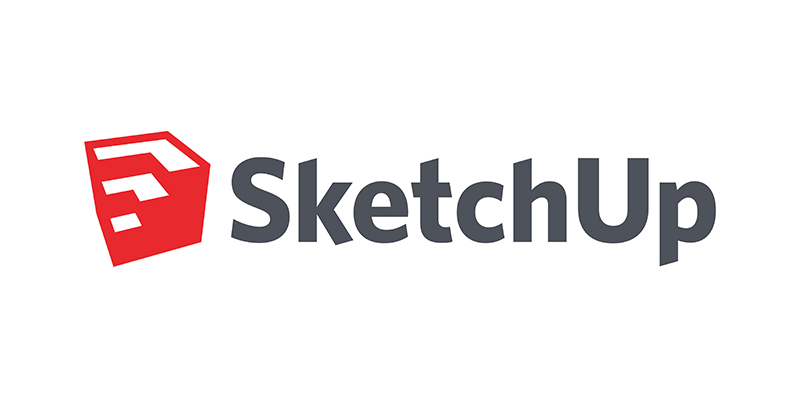 SketchUp is often called an intuitive CAD solution because it was designed to create and edit 2D and 3D concepts in a very simple intuitive way. It inspires architects and designers to start drawing lines and shapes and then simply transforms them into 3D models. 
At the first glance, its interface looks like simple UI but it is handy and effective — which makes SketchUp a solid competitor to other popular CAD architectural drafting programs. Lots of its elements, such as palettes, are easy to customize — users can add, remove, or rearrange the palettes as they need. Thus, such customization allows architects and designers to learn software faster and make the whole experience more personal. That's why comparing to other more complicated CAD soft, lots of architects prefer SketchUp for quick convenient sketching. 
Another huge benefit of SketchUp is a large 3D model library. Using it, there's no need to create a 3D model of every element from scratch, which again accelerates the workflow. 
Moreover, SketchUp has a free version so it could be easily downloaded and installed. With all those features and many more tools, we can suggest SketchUp as a nice option for beginners to learn 3D CAD soft. Also, it is one of the best software for professionals to make quick sketches to display them in 3D.
OS: Windows, macOS
Price: SketchUp Free – $0, SketchUp Pro – $695
Free Version: yes
Free trial: 30 days
Website: https://www.sketchup.com/
#2. Rhinoceros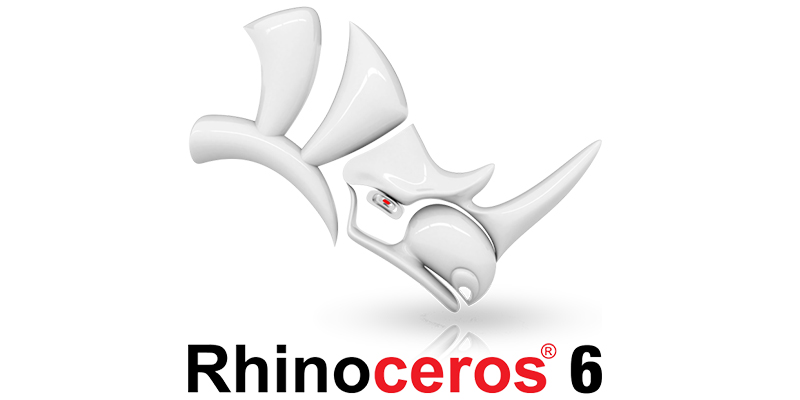 Rhinoceros CAD software or Rhino 3D is a program that is also friendly to AutoCAD fans. It has the same command line interface where one can type the name of the command and initiate the desired process. This way, it is easier for autocaders to understand and learn Rhino. To some degree.
The whole working experience in Rhinoceros is based on modeling precise and mathematical models NURBs. It means that users create shapes by manipulating surfaces, not just building from the blocks or simple shapes. Architects can push and pull surfaces, curves, points, and meshes to shape them as needed. Surely, this provides great opportunities for creating modern and experimental pieces. Rhino works with non-standard geometry and is loved by parametric architects because of its creative capabilities. 
However, some users claim that this soft is difficult to learn and master, compared to other CAD programs. Also, because of its capabilities, Rhino 6 is quite pricey compared to most of the architectural drafting programs on the market. Nevertheless, developers provide users with a free 90-day trial, so it's definitely worth checking out.
OS:  Windows, macOS
Price: Rhino 6 pricing starts at $995.00
Free Version: no
Free Trial: 90 days
Website: https://www.rhino3d.com/
#3. Revit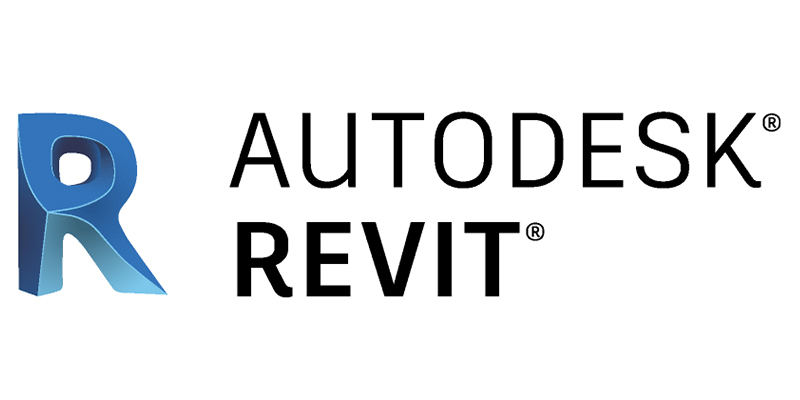 Revit by Autodesk is a BIM tool for MEP engineers, architects, designers, contractors, and even landscape architects. It provides an intelligent model-based approach to planning, designing, and constructing. Revit connects all project teams and data on the BIM 360 platform which eases the communication between different building departments. Therefore, one company with offices all over the world can work on the same project simultaneously. Moreover, Revit's system not only minimizes the errors due to distant collaborations but also automatically updates floor layouts, elevations, sections, and 3D views. 
Being an effective BIM tool, Revit allows simulating and tracking the construction processes from the first design concept to the actual building. It works perfectly with cost calculations and helps to stay on track with comprehensive planning and scheduling. 
As for compatibility with other tools, Revit integrates well with other programs, such as AutoCAD, 3ds Max and SketchUp. This way, 3D elements modeled in a different soft can be easily uploaded into Revit. Despite the convenience and lots of other pros, some users point out that Revit has its drawbacks, such as high cost and availability on Windows OS only.
OS: Microsoft
Price annual license $2,310
Free Versions: no
Free Trial: 30 days
Website: https://www.autodesk.com/products/revit/overview
All mentioned 2D and 3D CAD tools have their own characteristics and purposes. Of course, working in particular software is a matter of habit and personal convenience. For instance, if an architect is familiar with AutoCAD, then they most likely find similar programs like nanoCAD and DraftSight easy to use, too. However, AutoCAD, the veteran of the industry, is still probably the most popular soft, which totally makes sense. It's a balanced solution, that works both with 2D and 3D, meets all needs and tasks of drafting projects, and no less important — constantly upgrades.  
Surely, it's wonderful to know all the major software but usually, one person sticks to one or two architectural drafting programs. Moreover, some drafters are mastered in 2D drafting, while other CG specialists show the best results using 3D CAD software. That's why outsource CAD studios are more beneficial to use — they have different experts in their team and provide various drafting solutions. 
Wonder how much high-quality drafting services cost? Check out the examples of our real projects with pricing.
Need quality 2D and 3D CAD solutions? Contact us for any type of drafting services. We use the latest 2D and 3D architectural drafting programs and provide professional performance even for the most complex projects.
https://drawings.archicgi.com/wp-content/uploads/2020/01/architectural-drafting-programs-2d-vs-3d-View08.jpg
354
800
luzina
https://drawings.archicgi.com/wp-content/uploads/2020/04/archicgi-logotype-white-e1586786914130.png
luzina
2020-01-30 16:30:26
2020-11-20 23:06:11
ARCHITECTURAL DRAFTING PROGRAMS: 2D VS 3D TOOLS