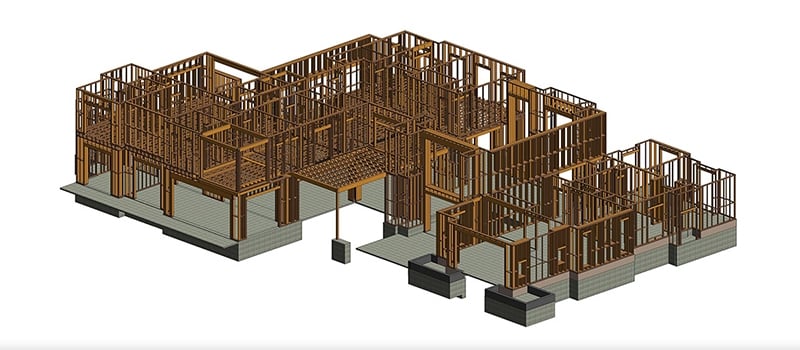 Architectural CAD is invaluable when it comes to presenting projects to clients and within the team. It serves visual and commercial goals in architecture as it helps to create even the most complicated projects faster and impress customers with high level of preparation at presentation. 
The final project may look perfect on 3D rendering, but the step-by-step technical visualization is vital to win the room at presentation, and make a discussion of the shown solutions productive and perspective. 
Old manual drawings do not only look vintage for many customers but often faded and unclear as well. And it is not the only problem as they often have errors and inaccuracies. With the speed of design and construction in the modern market, manual drafts cannot compete successfully with CAD architectural drawings created with the help of up-to-date technology. Here are 5 reasons why.
#1. Use Colored 2D Architectural Drawings for Technical Accuracy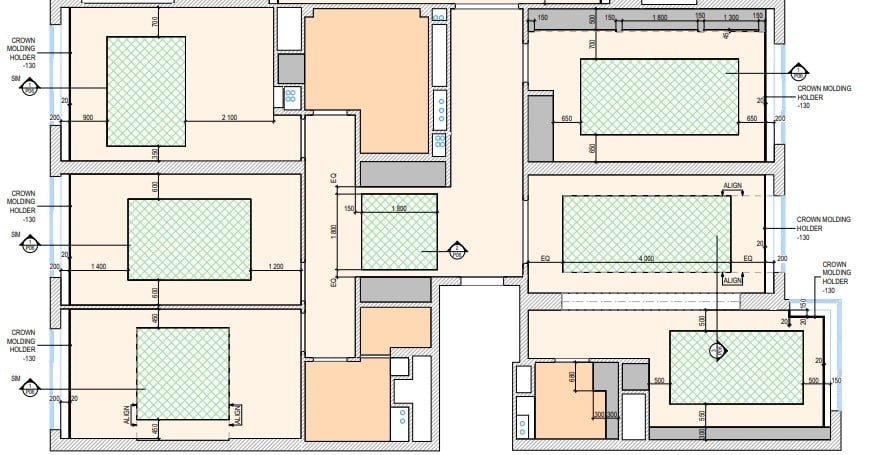 Digital drawings created by an architectural CAD service are more practical when a general understanding of the project is required. Even viewers with close to zero expertise in architecture will be able to grasp the efficiency and beauty of span dimensions, plans, and sections.
A CAD draft is much more accurate, clear, and understandable for laypeople than even the most exquisite manual drawing. CAD services also have color options that highlight zones in different colors, including water, electricity, ventilation, etc., which helps to demonstrate the functionality of the future building in detail. Colored zones are perceived intuitively – green is for the yard or a lawn, grey – for garages and pathways, blue – everything related to plumbing, and so on. 
Talking about accuracy… All the estimates are made by CAD software itself, which eliminates the human factor and technical mistakes. Architectural CAD visualizations are also compatible with many computer programs, which allows making corrections and changes at any time.
#2. Pick 3D Floor Plans for Demonstrating Space and Capacity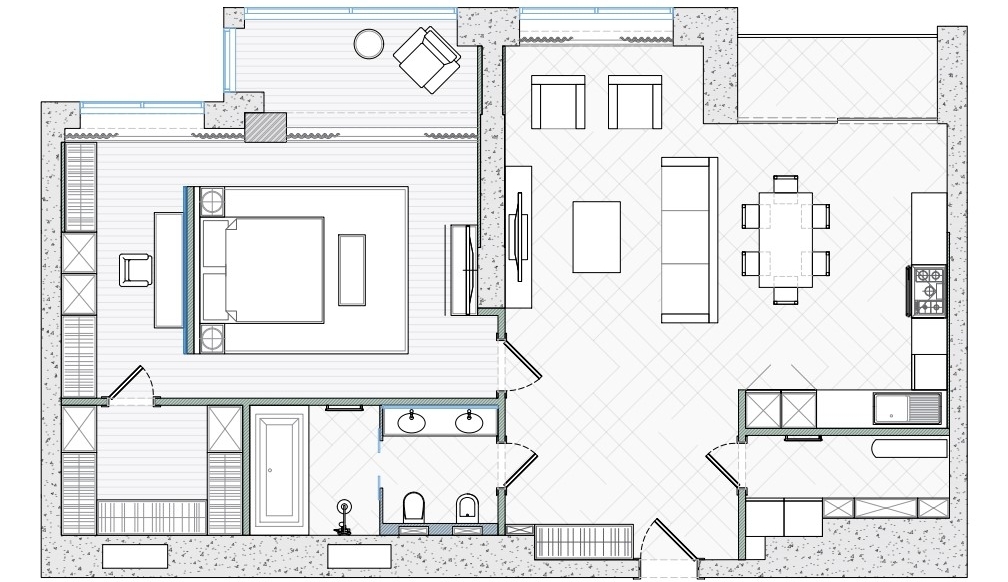 It is difficult for many non-professionals to imagine the spaciousness and layout of the building by measurements and numbers alone. 3D floor plans provided by expert architectural CAD services is an ideal option to get acquainted with an isometric view and a three-dimensional image of the internal structure of the building. 
Space itself is perceived as an abstract issue. With the help of 3D floor plans, an Architect can help clients understand the room's capacity – which furniture can fit in there, how space can be used practically, etc. Moreso, with the help of a 3D layout, it's easy to demonstrate the location of the rooms, passes between them, all the windows, doors, and staircases. That way, clients can imagine how everything will look like inside a building with no problems. 
Need top-notch CAD drafting services? We'll take care of drawings creation, digitalization, BIM and Revit modeling.
#3. Choose BIM for Proving the Steadiness of a Construction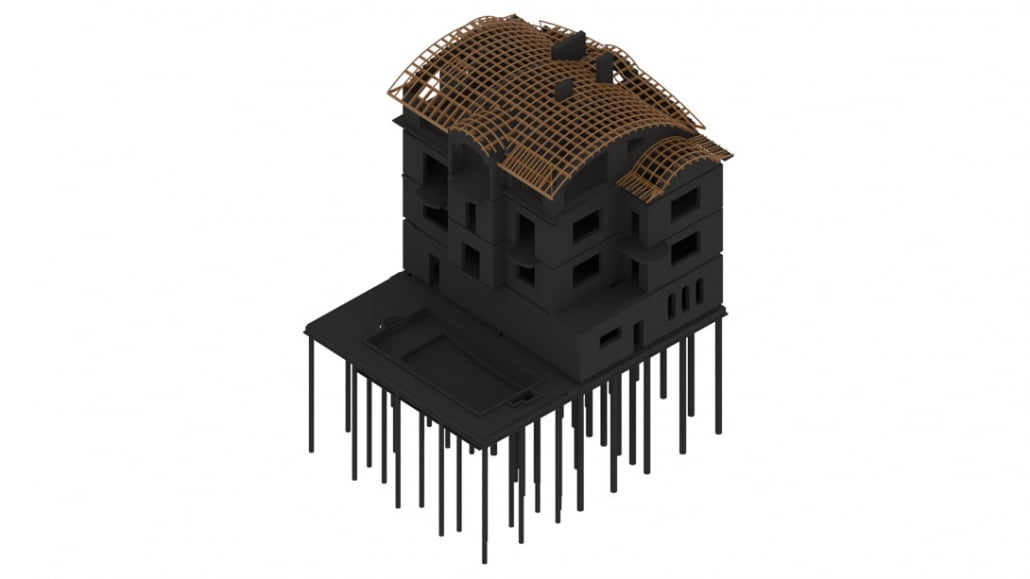 BIM (Building Information Modeling) is the most up-to-date way to test the stability and reliability of any architectural structures. This type of CAD drafting services helps to find errors and shortcomings in the calculations of the Architect at an early stage as well as virtually test the sturdiness of the foundation.
BIM programs calculate the weight and density of structural materials and identify a potential overload. Using BIM services, it is possible to find unstable sections that cannot perform supporting functions such as bearing wall errors, etc. Should any error occur, the program will identify it and alarm an Architect. Projects created with the usage of this technology are gladly accepted by contractors, as thanks to it, safety and other potential exploitation issues are minimized.
#4. Try VR Tour Based on Floor Plans to Showcase the Layout of Rooms
Obviously, standard 3D floor plans can also cope with the layouts' presentation. However, it is significantly more efficient to "guide" a client through all the internal premises of the building using a VR walkthrough tour. An Architect's clients will be able to appreciate the convenience of the location of windows and doors, the logic of the connections between the interior parts, the convenient location of lifts and stairs. 
The navigable environment created with the assistance of CAD services enhances the client's immersive experience. It also helps to close the deal faster and with fewer adjustments – a customer can explore everything in detail, not saying, "I thought it's going to look different" later. The ability to "live" in the design offered by an architectural CAD service increases trust and speeds up the decision-making process. 
#5. Enhance a Presentation with Architectural VR and AR Apps
Now, many incredible VR and AR programs work on the basis of BIM objects created by CAD draftings services. Using such innovations in project presentations can introduce the target audience to the building process as if they visit the construction site. Thus, developers and property owners will see with their own eyes how the object is built step-by-step. It can be the most convincing argument for choosing a particular architectural CAD company.
VR and AR architectural apps are to impress the most curious and demanding clients. They are interested not only in a colorful and simplified layout, but they also want to see the full plan of lightning system wiring or sewage system organization. Presenting such innovative visualizations is extra beneficial at a tender stage when an Architect needs to show the advantages of his project compared to other participants. 
On top of that, a detailed technical presentation is the best way to prove the expertise of an Architect. In this way, they showcase the ability to assess the construction plans completely, create a proper architectural visualization for the ideas, and pass flawless guides to contractors and other implementers. The more expertise equals less risk and more confidence on the part of the client. Hence, it is easier to get the green light for project execution.
Architectural CAD services come in handy to get a construction job, confirm the development of the project at each stage quickly, and discuss it to the fullest. But before that, CAD drawings allow an architectural company to present clients with accurate high-quality drafts and immersive VR  tours. That way, getting approval from them is only a matter of time.
Wonder how much high-quality drafting services cost? Check out the examples of our real projects with pricing.
Looking for an effective architectural visualization to win a client or investor during the presentation? Address ArchiCGI – an expert in architectural CAD services of any complexity.
https://drawings.archicgi.com/wp-content/uploads/2019/11/architectural-cad-how-it-helps-at-project-presentation-preview.jpg
177
364
vysotskaya
https://drawings.archicgi.com/wp-content/uploads/2020/04/archicgi-logotype-white-e1586786914130.png
vysotskaya
2019-11-08 16:30:31
2020-11-02 15:31:12
ARCHITECTURAL CAD: HOW IT HELPS AT PROJECT PRESENTATIONS