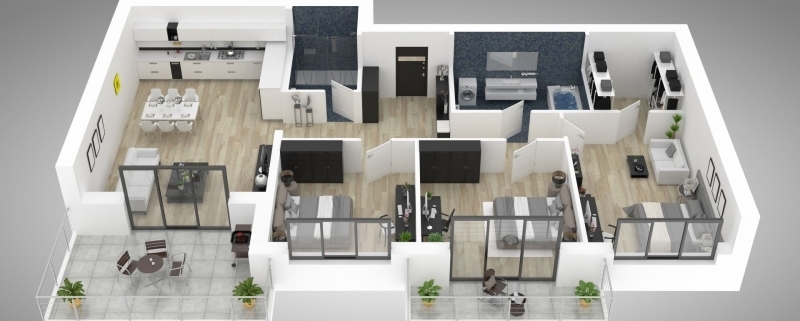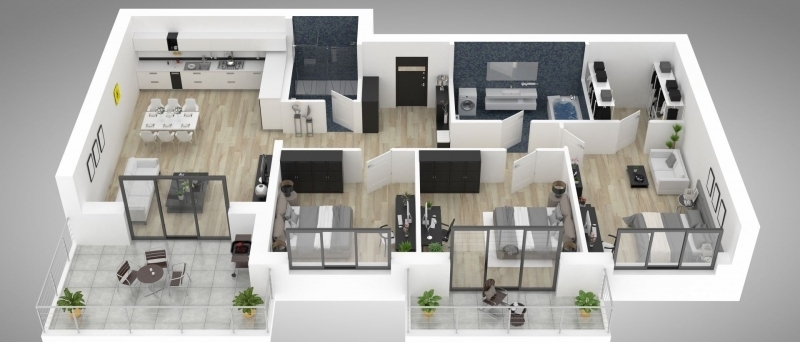 To sell a home architectural remodeling project to a client, architects and designers turn to floor plan software. Or, vice versa, after listening to people's design concept ideas, they need first to visualize them in 3D with the help of architectural drafting programs. Anyway, a floor plan is typically a thing to start from in any project. 
Therefore, to visualize some spatial ideas with or without focusing on elaborate designs, one can use some free or paid tools. So, here are top-10 of them that are definitely worth the attention of designers and architects. 
#1. Floorplanner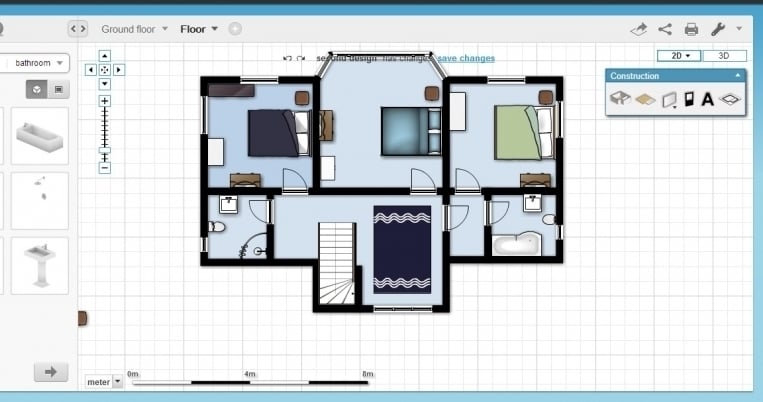 Website: https://www.floorplanner.com/
In many reviews, it's the number one soft in the compilation of free floor plan software. The program allows creating sketches of new homes by dragging and dropping the components in the plan and automatically view them in 3D. At the early stage of the project, designers can already show the home with pre-designed furniture. 
The learning curve doesn't take too much time, and after a few minutes, users can produce a small home plan. Yet, it is always possible to dive into a greater complexity since the application provides with the library of objects to help customize living spaces. 
Floorplanner has a demo version and is available in 14 languages. As for the price, it has three options: basic, plus, and pro. To get some clue about affordability, here's an example: the Pro version suggests $29/mo for 15 projects allowed and charges $1.99 for more projects.
#2. SmartDraw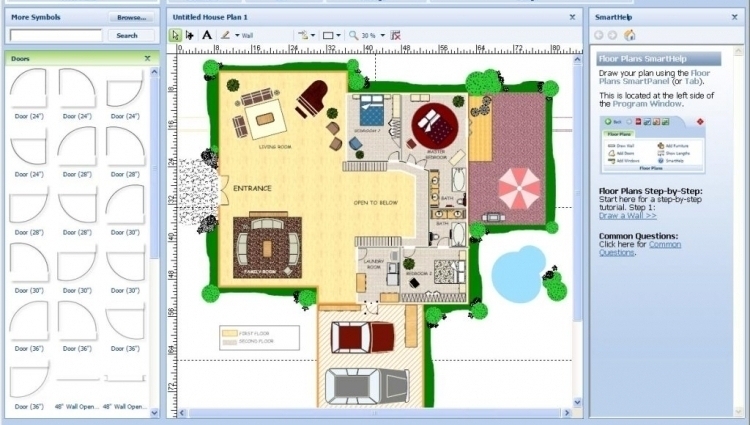 Website: https://www.smartdraw.com/
It's a full-fledged drawing tool that serves as floor plan software, org chart and flowchart maker. With over 4.500 templates, cooperation features, and file sharing, it is one of the most powerful tools for crafting floor plans.
SmartDraw offers a comprehensive web-based editor. Quickstart templates, smart and self-regulating formatting allow creating amazing layouts easily and quickly. Moreover, 34,000+ design symbols and CAD-like drawing features also add to speeding up the floor plans drawing. The software comprises a Free Trial and four paid options, such as Single User, 5+ Users, 10 Users, and Site License, where the latter costs $2,995 a year. 
#3. HomeByMe
Website: https://home.by.me/en/
This floor plan software is a 3D planning tool. It has its own ecosystem of users. They can discuss their current layouts online and view posted ones that serve as an inspiration. Also, users are welcomed to create their first floor plans on the website to grasp an understanding of how it works. 
The purpose of the program is to make a virtual alternative of the house before the client decides on purchasing or remodeling. It enables users to sketch an intricate floor plan and then experiment with furniture styles and decoration components. 
Users don't pay for the first three projects. Then, the two extra ones come with a $10 price tag. What's more, one can pay extra to convert a 2D plan into a 3D one for realistic imagery or a panoramic 360° one. There's also a $720 pro annual subscription that comprises 120 projects and 120 accurate renderings.
#4. RoomSketcher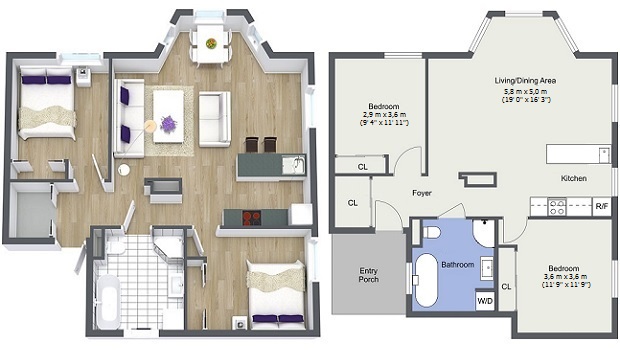 Website: https://roomsketcher.com/
The application's former name is Home Designer. It is a powerful floor plan software released by RoomSketcher for personal or professional use. The program allows creating and editing home interiors and floor plans in 3D on PC, Mac, or tablet. It's like a huge powerhouse of features that help arrange remodeling, adjust furniture in the homes, create top-notch floor plans, and produce 3D visualizations for interiors or real estate prospects. 
One particular thing about RoomSketcher is that it makes the editing of all the floor plans super easy on the platform. It's just the matter of drag-and-drop manipulations. Another one – it avails interactive 3D tours, whatever the angles and depth of the layouts are. What's interesting, Home Designer allows furnishing floor plans with real items, including brand names. How convenient it is if knowing the target audience and its tastes in design! The least but not last, it offers hundreds of finishes for floors, walls, ceilings or even allows creating an own one with the custom color picker. The pricing plans include a Free Trial, Vip, Pro, and High-Volume options, where the latter is quote-based.  
#5. Civil 3D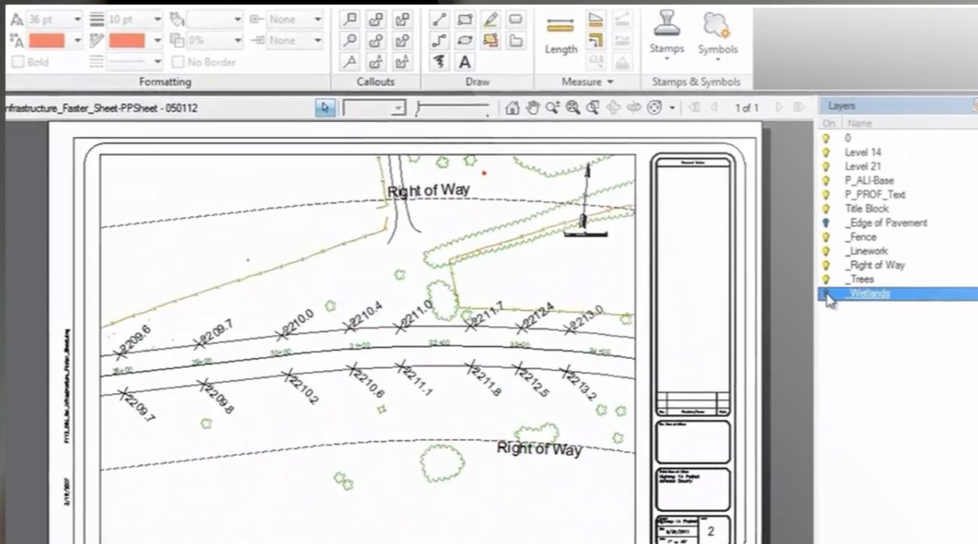 Website: https://www.autodesk.com/products/civil-3d/
The program is far more than floor plan software. Architects and designers can use its simple technical features to ensure the making of floor and 3D home plans. But when detailed ones are needed, it might not be an endgame solution. Herewith, a paid subscription provides access to advanced features. 
Civil 3D is the product of AutoDesk and used as infrastructure design software that enables Building Information Modelling. However, it also includes progressive features that boost workflow performance and cooperation, from infrastructure development to production stage. It helps ameliorate construction and documentation. 
The software suggests a Free Trial, monthly, a 1 and 3-year subscription. The biggest one costs $6, 250 or $174 a month. The company made a 3-year price plan free of charge for students. 
#6. Planner5D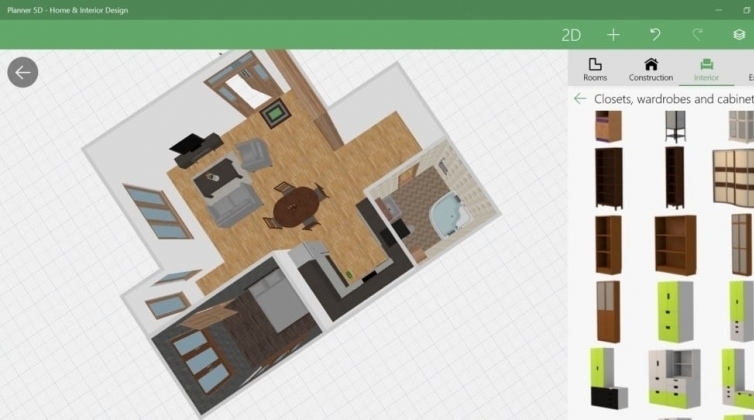 Website: https://planner5d.com/
This floor plan software is for non-professional online use. Users can download it on any iOS or Android device. Like HomeByMe, the developer claims that the program has a community of 17 million users. They are also welcomed to share their projects and comment on a wide collection of interior design concepts on the website. The program allows visualizing the project by drafting it and then rendering the concept into photorealistic, high-resolution 3D images. 
From the learning point of view, it has a basic version and more difficult ones. The basic one is free of charge. The more complicated levels suggest extra functionality like high-quality rendering and complete catalog access and require additional fees. The developer does not reveal the prices, and any financial inputs are made via the application. 
#7. SketchUp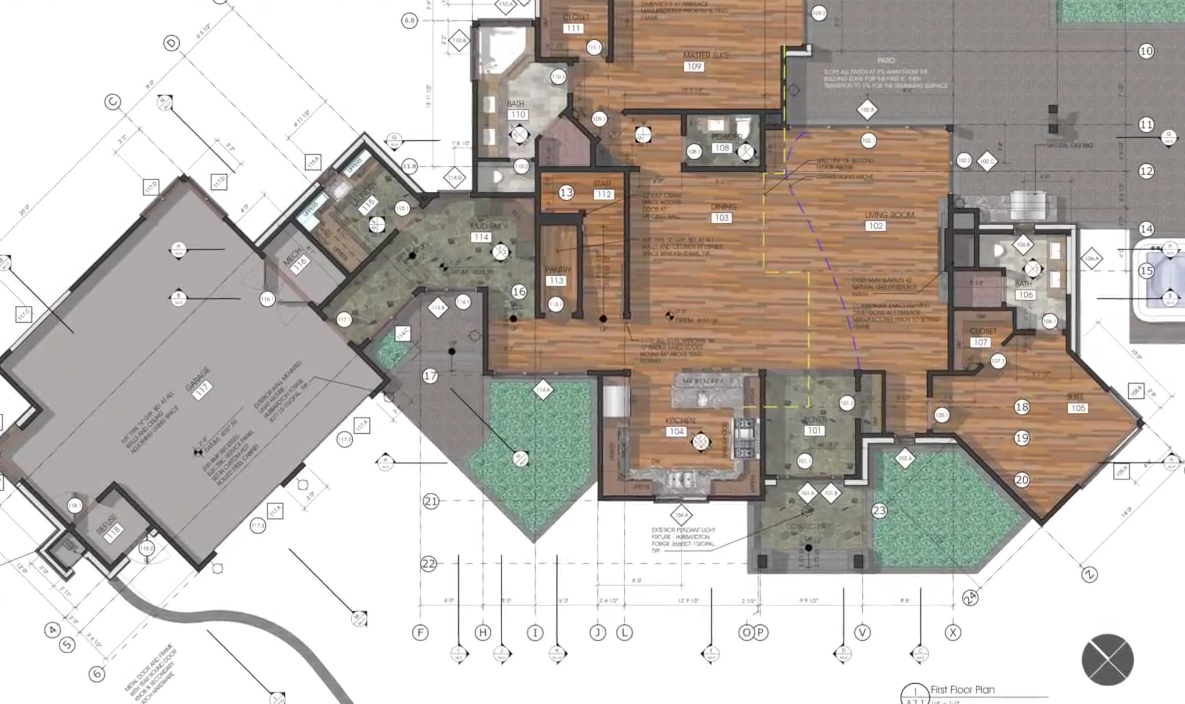 Website: https://www.sketchup.com/
This floor plan software is much more than that. It is a comprehensive CAD solution for crafting 3D models of interiors, landscape, furniture, film, and so on. Its undeniable asset is the convenience of use and meantime a set of solid, professional-quality features. 
What makes it outstanding is its basic option, which is free and grants all the tools necessary to bake 3D models quickly. For this purpose, its 3D core modeler serves to streamline the floor layout creation and can be accessed anywhere and anytime. The application also contains the library of 3D models and enables manipulations with lighting, textures, layers, and animations. Exclusive access to Trimble 3D warehouse makes available all the modes and symbols designers and architects need for their work. 
There are a Free Trial and Free option here, and users can level up to SketchUp for Schools and SketchUp Pro. The latter cost 695 bucks for a non-expiring license. 
#8. Roomle
Website: https://www.roomle.com/en
It's another floor plan software for users who project office or home floor plans with furnishings. It's an ideal way to help clients envision the living space when it was fully completed. Or, it's a great option for those looking for an ideal room concept. The program gives access to a 3D catalog with a huge lineup of furnishings. Users can change objects to make a design more personalized. What's amazing about Roomle is virtual reality functionality that offers dynamic digital walkthroughs.
Roomle suggests free download on tablets and smartphones and works by the principle of moving the items around with the fingertips. The basic version is non-paid, but it's possible to get a quote for a business version. 
#9. Sweet Home 3D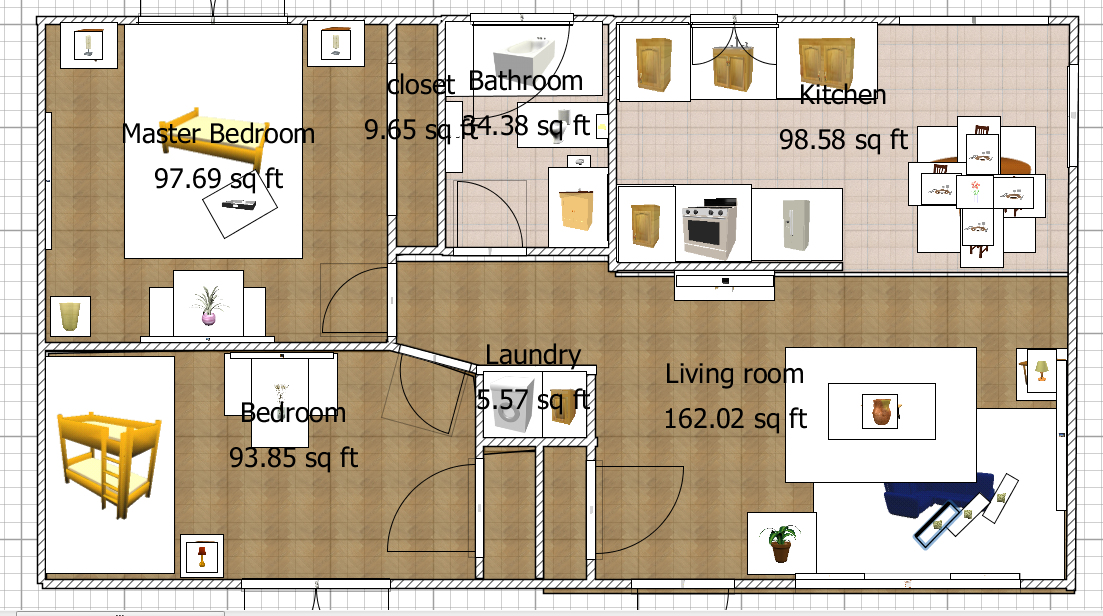 Website: http://www.sweethome3d.com/
Sweet Home 3D is an interior design application developed to help architects and designers make floor and house plans and stage them with furniture. With this floor plan software, users can draft plans and tailor the size, colors and textures, walls dimensions, placement and orientation of furnishings. Additionally, the program allows adding comments to the plan, regulate sunlight effect, and play with lights to make photorealistic images. 
Sweet Home 3D is an open-source soft. So, the vendor gives access to the soft's source code and users can modify it in a way that fits their workflow. Moreover, it also suggests integrating plugins. The good news is that it is free, regardless of the kind of use.  
#10. PlanningWiz Floor Planner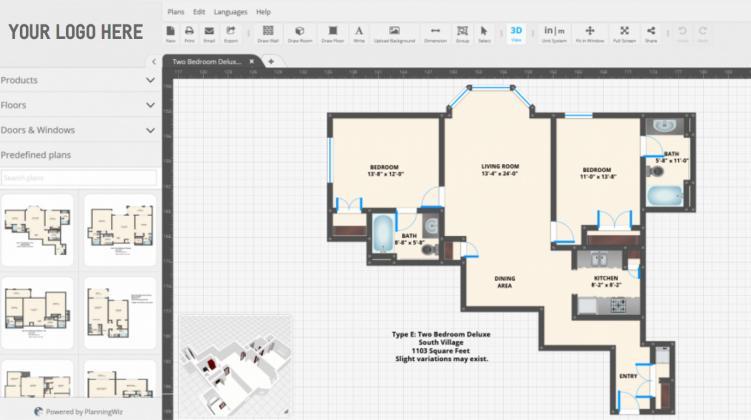 Website: https://planningwiz.com/
It is a 2D and 3D floor plan software that is essentially worked out to communicate floor layouts concepts to clients. Although the toolset contains lightweight design features, it still helps create professional floor plans. Herewith, users can embed a logo into the final projects. Also, it is workable for developing outdoor spaces. 
The application is often exploited to create presentations that provide real estate buyers with an accurate view of the property. What's even more interesting, there's an edition that helps fitness coaches demonstrate potential buyers how to arrange gym gear. Finally, it enables landscape designers to draft ideal layouts for parks, playgrounds, and recreational sites. 
The soft suggests a Free Trial but the starting price is not provided by the vendor. It looks like one can ask for a custom quote though.
Although the list comprises floor plan applications that are easy to master and use, yet the learning curve will take a while and still requires some design skills. But for drafting studios, these are definitely go-to programs that enable to create floor plans quickly and effectively. Besides, specialists there often come with an architectural background and have the grasp of dimensions and spaces so necessary to build a real-life floor plan. Additionally, all of them know working with AutoCAD software, the number one program for architectural drawings. That's why turning to professional drafting studios make more sense than baking floor layouts on one's own.
Interested in having an interactive, presentation-wise floor plan for your project? Our team is there to help you with top-notch drafting services. We use top-rated 2D and 3D architectural drafting programs and tackle projects of any complexity.  
https://drawings.archicgi.com/wp-content/uploads/2020/04/floor-plan-software-10-best-tools-view001.png-e1587664537422.jpg
342
800
kncffounder
https://drawings.archicgi.com/wp-content/uploads/2020/04/archicgi-logotype-white-e1586786914130.png
kncffounder
2020-04-24 14:30:40
2020-04-24 08:26:43
FLOOR PLAN SOFTWARE: 10 BEST FREE AND PAID TOOLS