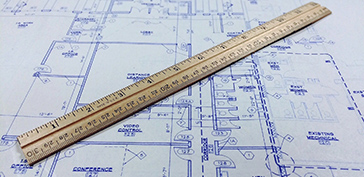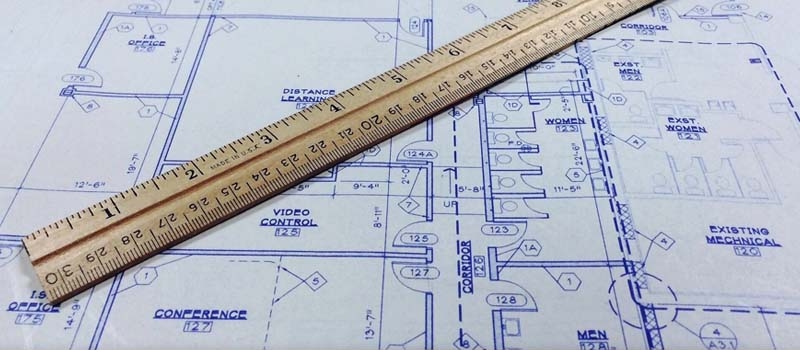 While working on a project, architects and designers need various top-quality drawings but it's not clear to whom they can entrust this responsible task. No doubt, there are drafting firms who work quickly and at the highest level, but how to find them? 
Well, traditionally we Google everything on the Internet and get a dozen pages of the results. Amongst those links are all kinds of 2D CAD services both from freelancers and drafting studios. But how to understand which company is a really good one? How to check its professional level before starting a project? And what to pay attention to when comparing different firms? There are 7 main steps of choosing the perfect drafting contractor. Take a look.
#1. Take Time to Examine Company's Portfolio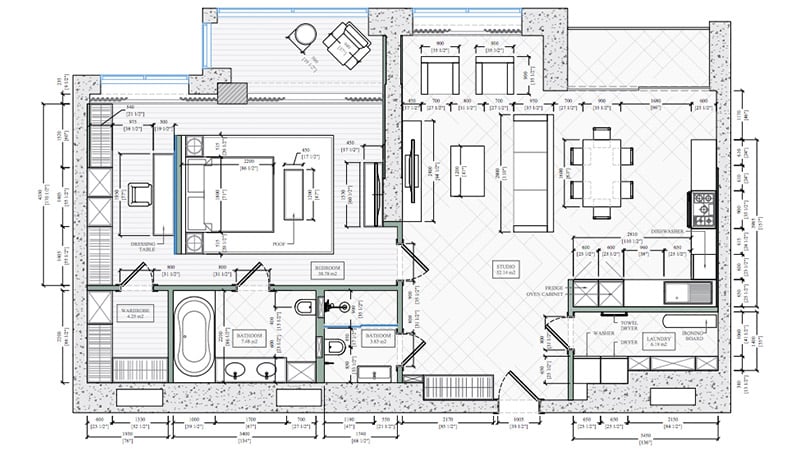 First, one needs to carefully study the portfolio of each candidate to find out if their blueprints are accurate and professional. It's also important to understand what type of drawings these drafting firms can do — architectural, interior, communications, BIM, rendering, etc.
Usually, the studio's portfolio says it all. Therefore, it quickly becomes obvious who doesn't work with the project type that the client needs or is not professional enough.
#2. Learn How Drafting Firms Calculate the Cost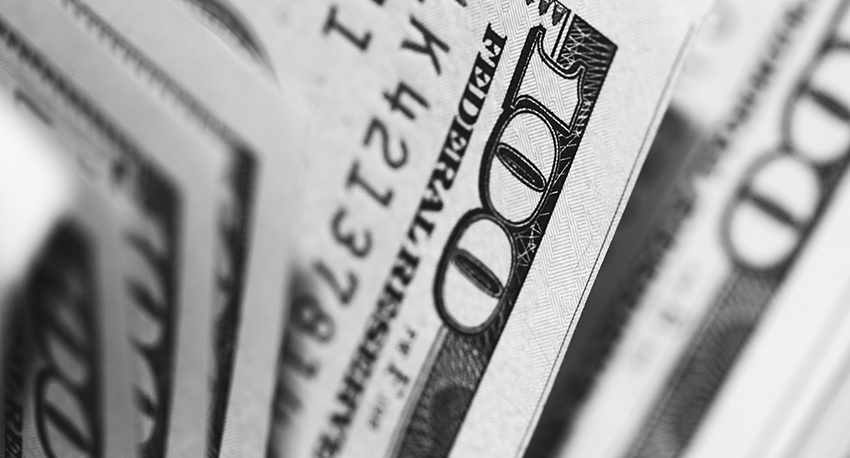 After a part of candidates has been eliminated at the first stage, potential clients should proceed to price comparison. At first, they need to ask a studio's manager what's their charging policy. Some drafting firms charge for one drawing sheet, others for one project others or per hour.
Professional CAD contracting companies offer the opportunity to work with their top specialist at a remote full time and pay a monthly fee. This is a convenient working scheme since a large-scale architectural project can take a long time because of its complexity, revisions and urgent changes. Thus, it makes sense to collaborate with the same specialist who knows all the nuances of the project and is ready for constant communication with the customer.
#3. Ask a Studio's Manager About CAD Software They Use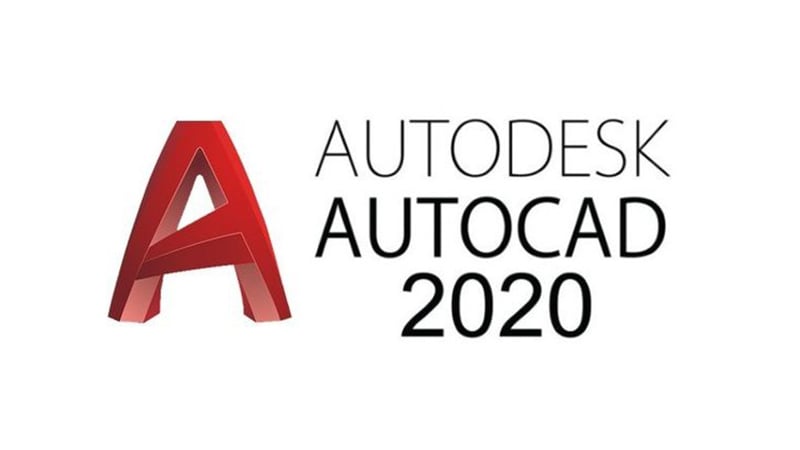 It's extremely important to find out whether a firm works in the same software that a customer needs or not. Often architects outsource only a part of the drawings and, in the end, it turns out that all the drafts are saved in different file formats so the customer can't even open some of them. It happens so because not all draftsmen work in the same CAD programs, therefore, files simply might not open by soft that a client has.  
A good drafting firm uses all the most popular 2D and 3D CAD programs and its specialists use universal file formats. Moreover, they know how to convert a drawing to another format without losing quality. Therefore, far-sighted architectural drafting firms always have a convenient solution to such issues.
Need top-notch CAD drafting services? We'll take care of drawings creation, digitalization, BIM and Revit modeling.
#4. Inquire How Many Specialists Can Work on One Project Simultaneously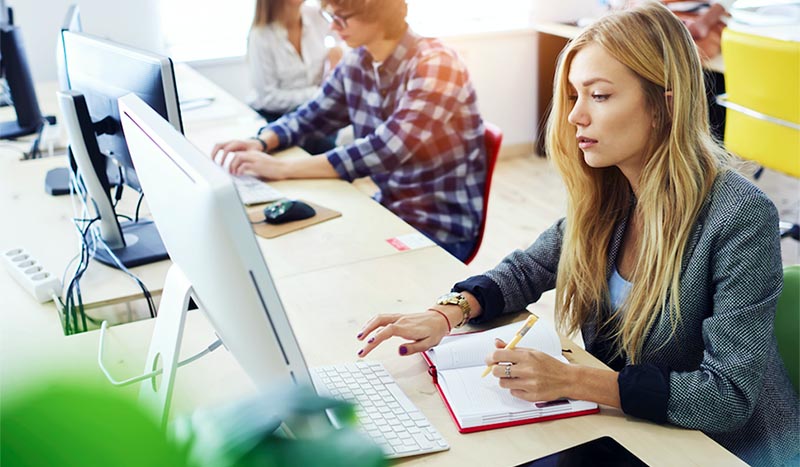 When talking with a studio's manager, it's always worth clarifying what the maximum number of specialists can work on a project. If a customer has a large project and they need a bunch of drawings, cuts, schemes and sections — it's ideal to hire lots of specialists to speed up the project. However, if all the draftsmen work from different places or even time zones communication becomes more complicated.
Therefore, the perfect solution is working with a firm that can allocate a big group of specialists for one project. This speeds up the delivery of drawings and simplifies communication.
#5. Pay Attention to Their Customer Support Services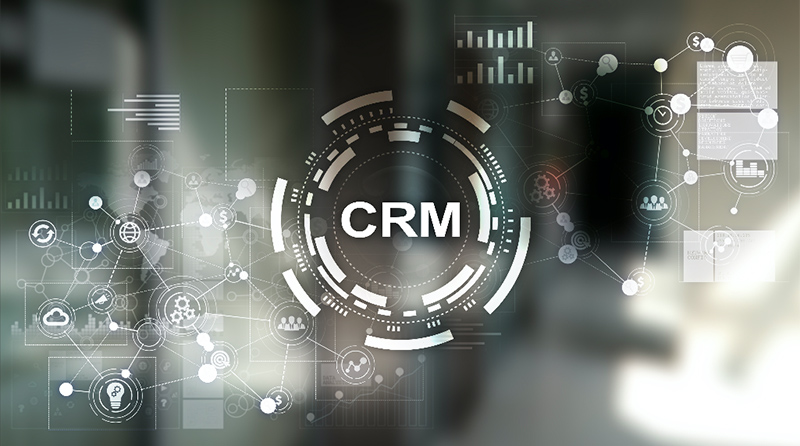 To choose a truly customer-oriented studio, one needs to understand how drafting firms organize the communication process. Do they provide an individual manager for every project? Is there 24/7 customer support? And what customer management systems do they use?
In well-reputed firms, the workflow is transparent and convenient. For example, our studio uses our own CRM-system for communication between a customer and a drafting team. Using a CRM chat, clients can ask draftsmen a question, as well as upload additional materials or make changes to the project.
#6. Ask About Guarantees of Sticking to Deadlines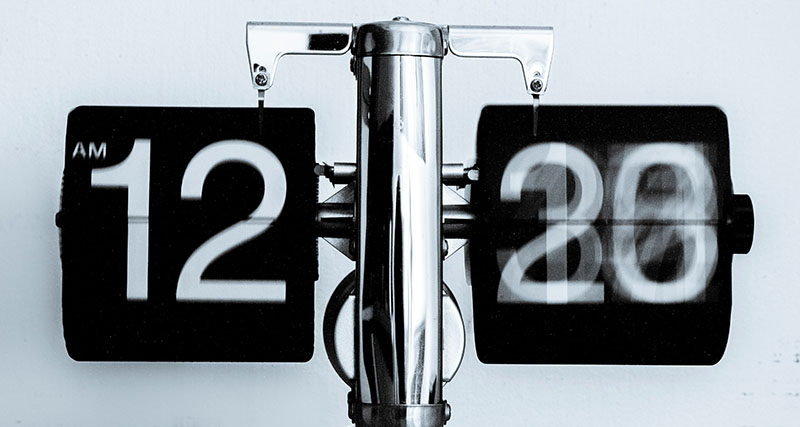 It's undeniable, that far-sighted drafting firms value their reputation most of all. They need to keep their customer satisfied so they will always come back, therefore, they don't break deadlines. 
However, before choosing the contractor, architects and designers should clarify what is the studio's policy on cases if the deadline was violated through the fault of the company. In such situations, good drafting firms offer guaranteed refund so clients feel safe and are confident in their contractors. 
#7. Make Sure They Provide a Solid NDA Agreement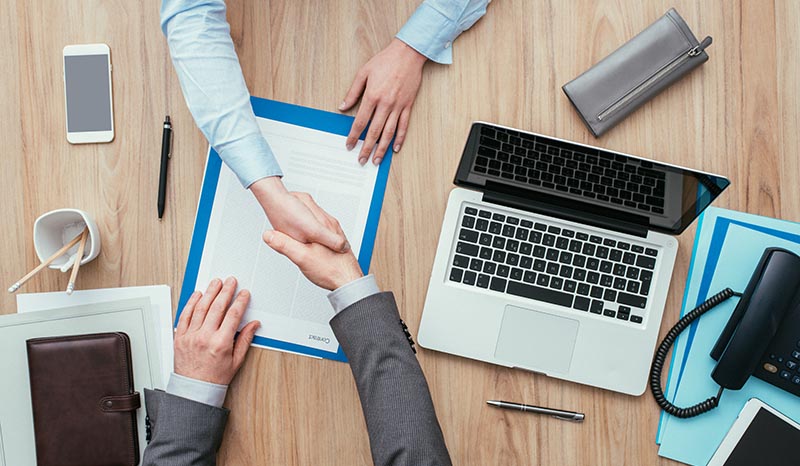 For many clients, it's vital to collaborate with a firm that will keep project data in confidence. Sure, for large-scale construction and projects of high-importance, all layouts must not be published because of the security reasons. Also, there's a tough unethical competition amongst architects and designers — some of them steal others' creative ideas and plagiarize from their projects.
Competent drafting firms sign a solid NDA contract not only with their clients but also with the own drafting team. This double security policy guarantees that important materials won't leak to the Internet.
When choosing between different drafting firms, pay attention to a nice website and portfolio but not only them. Personally contact studio's managers and make inquiries about their prices, the studio's experience, drafting software they use, ask about NDA and customer support service. Make sure you have full information before comparing studios and choosing the most competent one for your purposes.
Wonder how much high-quality drafting services cost? Check out the examples of our real projects with pricing.
Looking for a good drafting firm? Contact us — we provide all types of top-quality drawing services efficiently and on time!
https://drawings.archicgi.com/wp-content/uploads/2020/03/drafting-firms-7-steps-to-choose-the-best-one-View09.jpg
177
364
luzina
https://drawings.archicgi.com/wp-content/uploads/2020/04/archicgi-logotype-white-e1586786914130.png
luzina
2020-03-18 16:30:49
2020-04-17 09:57:00
DRAFTING FIRMS: 7 STEPS TO CHOOSE THE GOOD ONE