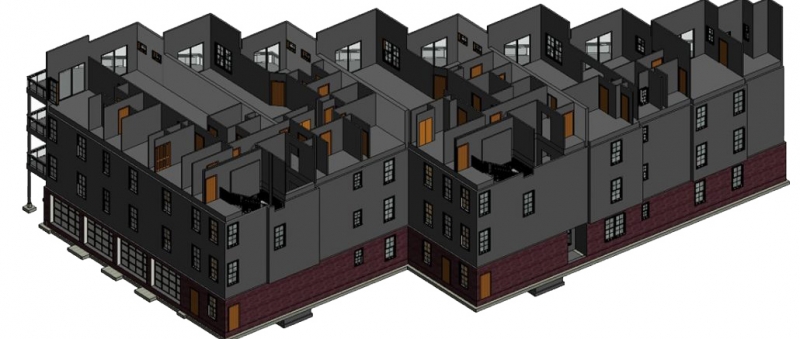 An architectural project is a large-scale and complex endeavor that so many various specialists are involved in. Architects work on the concept and design, but the building planning, site engineering, utility systems, and financing are no less important. So, all the team members, such as architects, planning and site engineers, project managers etc. can have full access to project files.
Having only a traditional 3D model of a building and 2D drawings is not convenient enough for a project. For such a huge amount of information, drawings and table sheets, the team needs to use BIM software to make a BIM model of the building. These types of tools store and synchronize all the project elements, as well as represent the whole building both in 2D and 3D with all details.
So what BIM software you should use to create an accurate BIM model? Of course, there are so many programs on the market that it's hard to try all of them and choose the best. Therefore, it's wise to read reviews like this one to have a glimpse of apps and software worth trying. As a company that has been providing BIM services for years, we made a list of top 7 BIM software that is relevant in 2020. Take a look!
#1. Autodesk BIM 360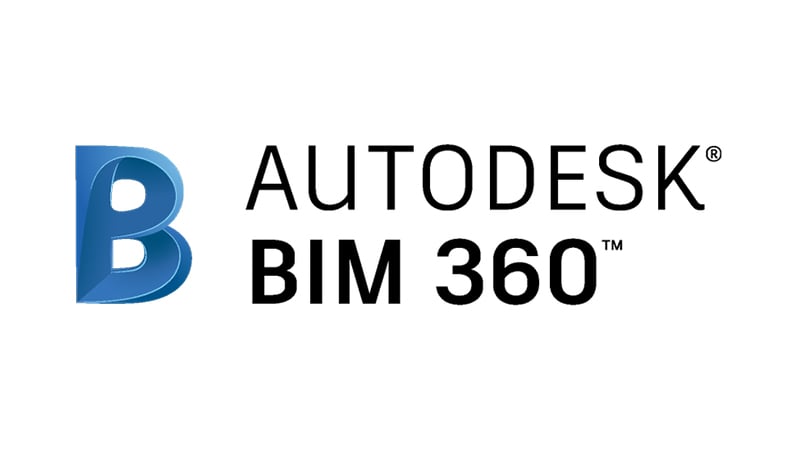 OS:  Windows, Mac OS X, iOS, Android
Price: 
Single subscription – $29/month
For team collaboration- $249/month
Collaboration with all stakeholders – $599/month
Free Software Version: free plan for 1 project
Free Trial: yes
BIM 360 is a versatile project management software that works for every type of construction specialists. It boosts communication and collaboration between architects and engineers, as well as project managers, virtual construction managers, subcontractors, etc. 
BIM 360 uses the power of the cloud so all team members can access files from both computers and smartphones. It's an extremely useful feature that allows specialists to make revisions to the project while being at the construction site. 
Using BIM 360, project managers can accumulate all the information, such as drawings, design documentation, budget plans, etc. and easily distribute it to any member of the team. Therefore, every specialist who got access, can view, publish, correct and approve drawings, documents and models.
#2. Revit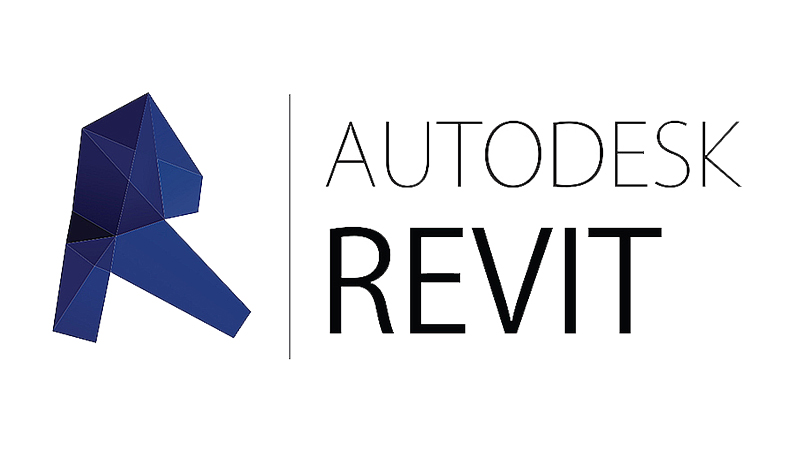 OS:  Microsoft
Price: 
Monthly – $345.00/month
1 Year – $2,755.00/year
3 Years – $8,625.00/month
Free Software Version: no
Free Trial: yes
Autodesk Revit is a popular and powerful solution for expended building teams of architects, engineers, and construction professionals. Revit has a BIM 360 platform that unites all project teams, thus, eases the communication between different building departments. All the edits and adjustments made to the BIM model are immediately and automatically updated – whether it's 2D drawing or 3D element.
Revit helps to generate documentation for BIM models and create accurate project specifications. It supports the most popular and convenient file extensions such as .ifc, .dwg, .dgn. This means that architects can work seamlessly even with those specialists who prefer another software but use the same file formats.
Often, Autodesk Revit is considered as more design-oriented BIM software but it's also great for calculating materials, hence, keep control over the construction budget. Using Revit, a building team can always have accurate cost calculations and control their financial planning and scheduling. 
#3. PriMus IFC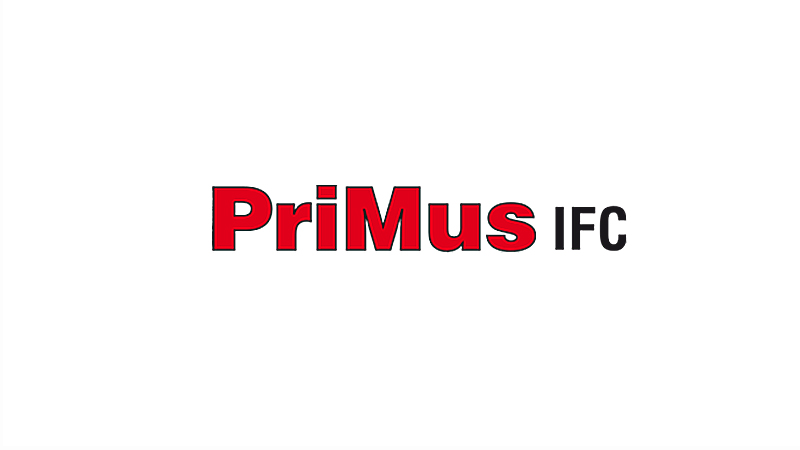 OS:  Windows
Price: $10.79 or €9.00 – Billed Monthly (Valid for 3 PCs)
Annual Subscription – $70.73 – Billed Monthly (Valid for 3 PCs)
Free Software Version: no
Free Trial: yes
PriMus IFC is an efficient BIM quantity takeoff and estimating tool. This solution automatically extracts measurements for each element from the IFC model and generates the construction estimate and bills of quantities. 
PriMus IFC has a built-in BIM viewer that shows BIM, 3D CAD models and IFC files. With this option, finance specialists can see all the project models that they must make construction estimate for, as well as all related information and entities.
In addition, PriMus IFC allows exporting estimates and takeoffs to other software and apps. Specialists can export the estimates in most wide-spread file formats, such as .xlsx for Excel and .docx for Word which makes communication between finance and planning departments easier and more universal.
#4. ArchiCAD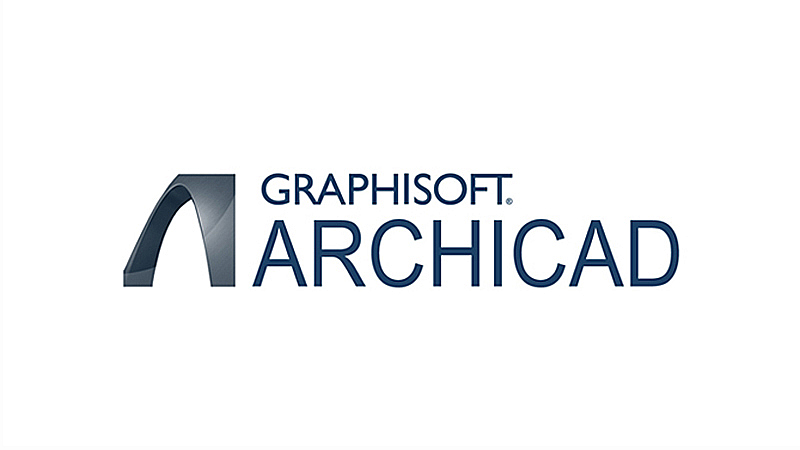 OS:  Windows, Mac OS X
Price: depends on the vendor
Free Software Version: no
Free Trial: yes
ArchiCAD is another classic software that doesn't really need any introduction – lots of architects and engineers have already used it. It's designed to enhance and ease the sharing and visualization of the information among team members. All specialists who collaborate on the ArchiCAD project can edit files in real-time and be sure changes will be synchronized immediately. The platform provides faster and smoother 2D navigation, as well as more convenient solutions for both 2D drawing and 3D modeling.
ArchiCAD has a wide range of drawing and editing tools and allows producing drawings for literally every element of the project. It also has an accessible menu, convenient keyboard shortcuts and toolbars that help to accelerate the workflow.
On top of that, all frequently used elements are saved as favorites for faster access, which is perfect for design teams. To sum up, ArchiCAD is a pretty convenient and popular BIM software. However, some architects mention that it's slow in updating its toolset and still has some features that are outdated and old-fashioned in terms of 3D rendering.
#5. AECOsim Building Designer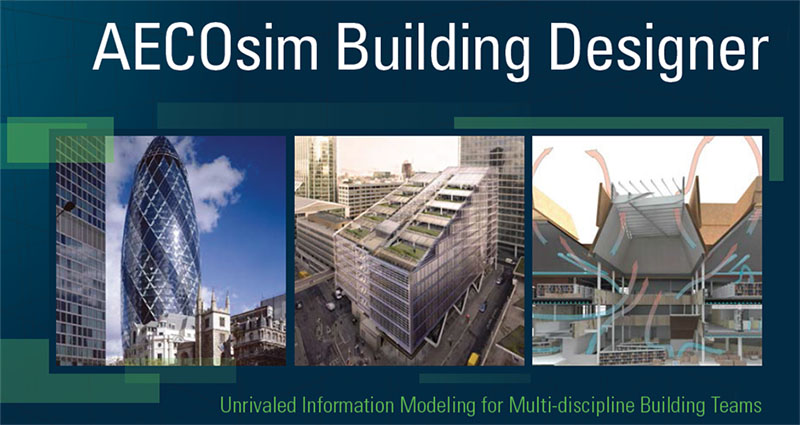 OS:  Windows
Price: $5,633/one-time license
Free Software Version: no
Free Trial: yes
AECOsim Building Designer by Bentley is BIM software that allows multiple users to work on the same project on remote. This multi-discipline tool boosts collaboration among architects, mechanical, electrical, and structural engineers who all share a set of tasks and files. Using this BIM technology, all team members can build fully parametric complex MEP systems such as air-handling, piping, and plumbing systems, as well as design power, lighting, fire detection, etc.
Another nice touch is AECOsim BD animations. With this tool, architects can make animations with realistic details and top-quality renderings without the need for additional software, plug-ins, extensions and so on.
Moreover, AECOsim Building Designer had simulation tools to visualize real-world outcomes and evaluate building systems. Also, this program provides an analysis of peak loads, annual energy calculations and consumption, carbon emissions, and fuel costs. Therefore, specialists can predict future exploitation difficulties and avoid serious design errors.
#6. VisualARQ
OS:  Windows
Price:   $795.00/one-time payment
Free Software Version: no
Free Trial: yes
VisualARQ is a BIM tool for Rhino that works for both 3D modeling and 2D documentation. It allows seamless sharing of models and sheets between team members and external collaborators, which makes the workflow more smooth and productive.
VisualARQ has an extensive library of architectural objects such as walls, windows, doors, beams, stairs, etc. that are customizable and convenient. In terms of 2D drafts, VisualARQ allows transferring floor plans from a 3D view to 2D drawing in real-time, creating automatic sections and elevations drawings, as well as exporting documents into .ifc format.
Another cool feature is a big variety of presentation options. Architects can use different VisualARQ modes like standard, ghosted, X-Ray, artistic, etc. to enhance the look and make the concept more adaptive to the particular audiences. 
#7. BIMx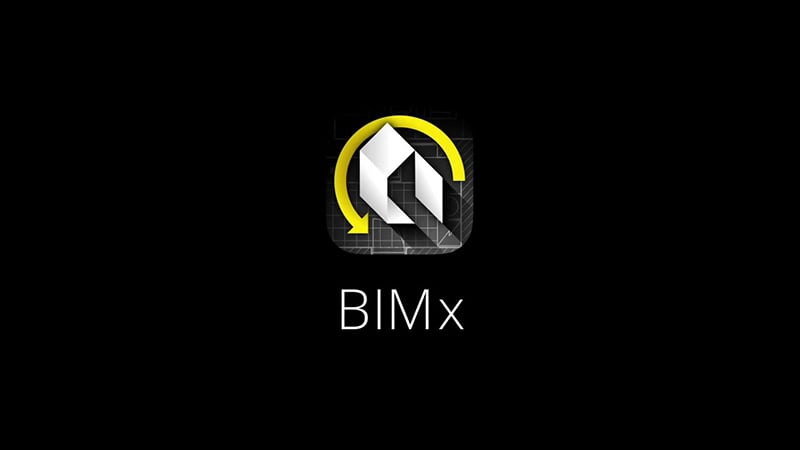 OS:  Windows, Mac OS X, iOS, Android
Price: BIMx = $0, BIMx PRO = $49.99/one-time payment
Free Software Version: yes
Free Trial: yes
BIMx by Graphisoft is a convenient and easy-to-use tool that works perfectly for presenting and explaining architectural designs to both clients and contractors. It's almost intuitive and is especially useful for showing the project to investors and stakeholders – they can explore the building on their smartphones and other mobile devices anytime and anywhere. 
BIMx is easy to navigate and the whole experience is similar to a virtual tour. The project in BIMx has 3D markers and by selecting them one by one, users can walk around the house and understand the logic and the structure of project documentation. As for the design team, this app gives all members access to all construction elements and allows making edits. This way, BIMx connects the office and the construction site and improves communication between all specialists.
Need top-notch CAD drafting services? We'll take care of drawings creation, digitalization, BIM and Revit modeling.
Every company should choose the most suitable BIM software based on the budget and tasks of the studio. It's also important to pick the program that works in the operating system that all team members use. Some BIM software is more efficient in terms of project management and estimating, others are more design-oriented. Anyways, as you can see, there are so many solutions on the market that anyone can find the most convenient one for their business.
Whatever BIM software you choose, the most important thing is to work with professionals — CAD companies that can create a first-class BIM model. No doubt, BIM objects made by CAD experts work without bugs and errors. Those objects are convenient for all parties of an architectural project — anyone can open a BIM model from any computer and add their own elements with ease.
Need a quality BIM construction? With our BIM services, you'll get accurate BIM for any type of architectural project!
https://drawings.archicgi.com/wp-content/uploads/2020/05/bim-software-top-7-programs-of-2020-View09.jpg
437
1030
luzina
https://drawings.archicgi.com/wp-content/uploads/2020/04/archicgi-logotype-white-e1586786914130.png
luzina
2020-05-06 16:30:50
2020-05-06 17:20:28
BIM SOFTWARE: TOP 7 CHOICES FOR ARCHITECTURAL PROJECTS