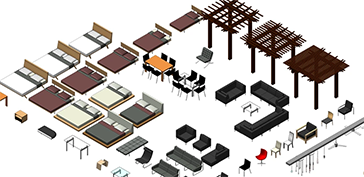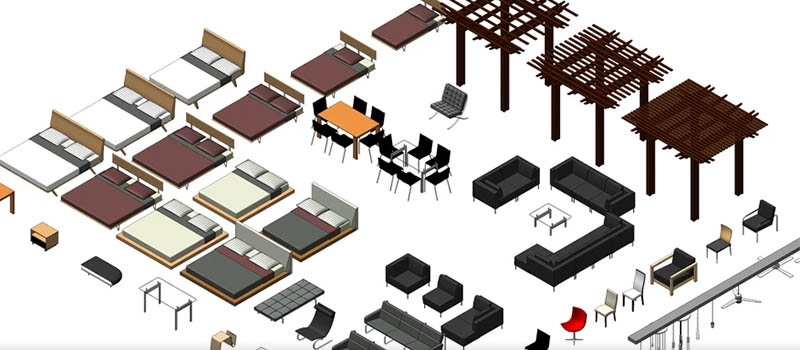 Autodesk Revit has undeniably brought positive shifts into the furniture industry, including woodwork. Nowadays, many millworkers opt for it as for the ultimate modeling and design tool in 3D. It's not in vain. It addressed tangible limitations that conventional 2D CAD programs had. For example, time spent on working on veneer schedules, cutting list, etc. or errors occurring when creating parts, specifications, and bills of materials. In simple words, the program made the process of woodwork design development simpler and more effective.
To help millworkers understand how using Revit furniture 3D models can leverage their craft, here's a more detailed overview of the program's benefits.
#1. Revit 3D Furniture Modeling Tackles The Issues With Design Manipulations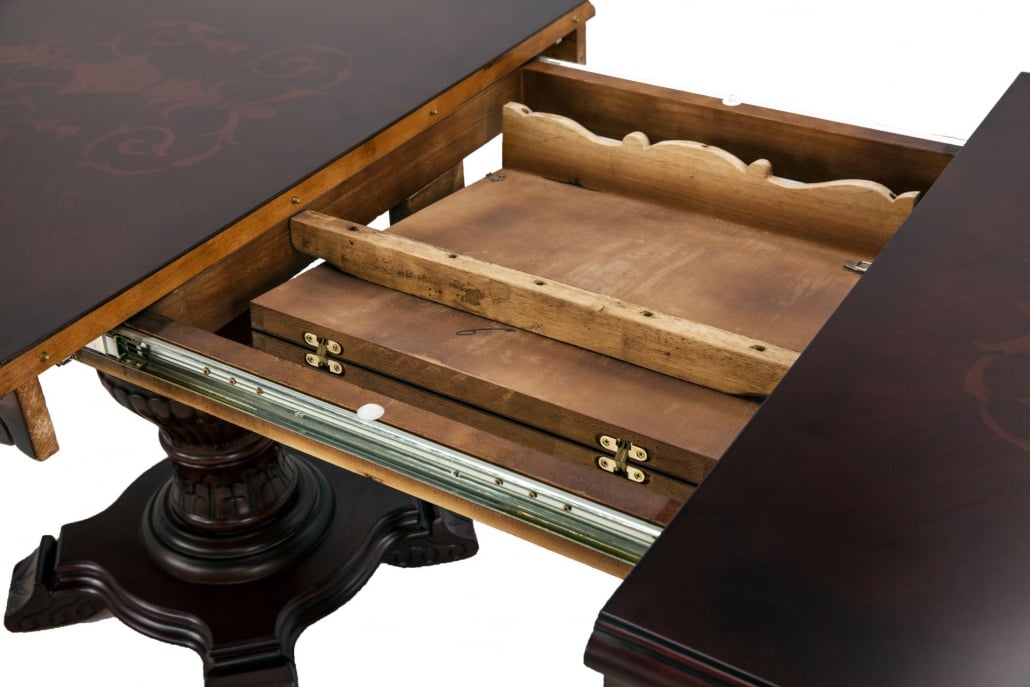 When the idea is conceived and modeled on a 3D platform, there should be specifying manufacturing instructions coming with. Moreover, when manipulations under the model's component are being done in the process, this should be mirrored as in its related parts as in critical manufacturing details. Otherwise, the whole design will be jeopardized. Unfortunately, the lack of parametric designing of 2D CAD programs cannot always address this challenge.
However, with Revit furniture 3D models, things are different. The program features Revit families – groupings of 2D and 3D data that are designed to represent a discrete object or documentation element in the project. It defines parametric, graphical, and documentation prerequisites. With such data, any change is reflected synchronically in other components of furniture 3D models and in relevant manufacturing instructions for successful design development and further operational safety.
#2. Revit Allows Building Furniture Skeleton Easier And Faster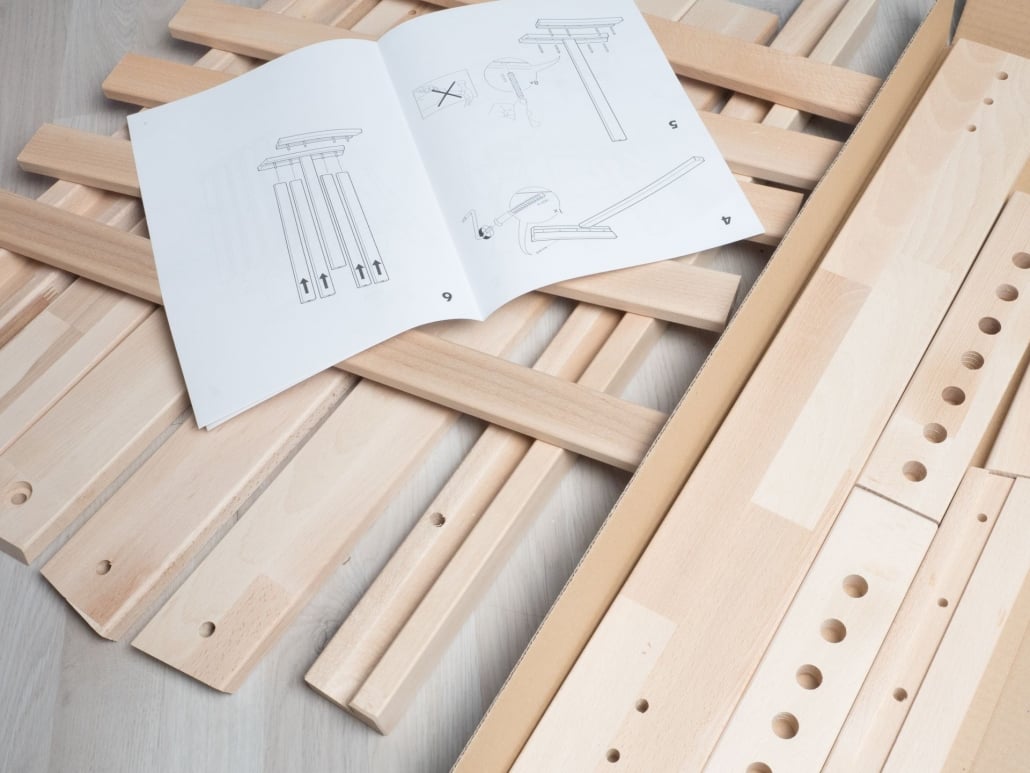 The specialists have access to an already existing database of ready-to-use 3D elements which are also called Revit families. It accelerates the design process significantly. So, the database allows millworkers to find convenient templates and use them for creating customized furniture 3D models. First, the specialists tailor previously used templates to similar objects and then nail woodwork 3D products with new elements.
It's worth mentioning that Revit families are what makes the building of furniture skeleton easier and faster. They are downloadable for free and might represent already finished objects or parts of them. Thus, millworkers can use them as a basis for their custom products adding necessary modifications. Despite the process efficiency, such an approach reduces the overall quotes of the project.
Need top-notch CAD drafting services? We'll take care of drawings creation, digitalization, BIM and Revit modeling.
#3. Autodesk Revit Makes Materials Assignment Accurate And Customized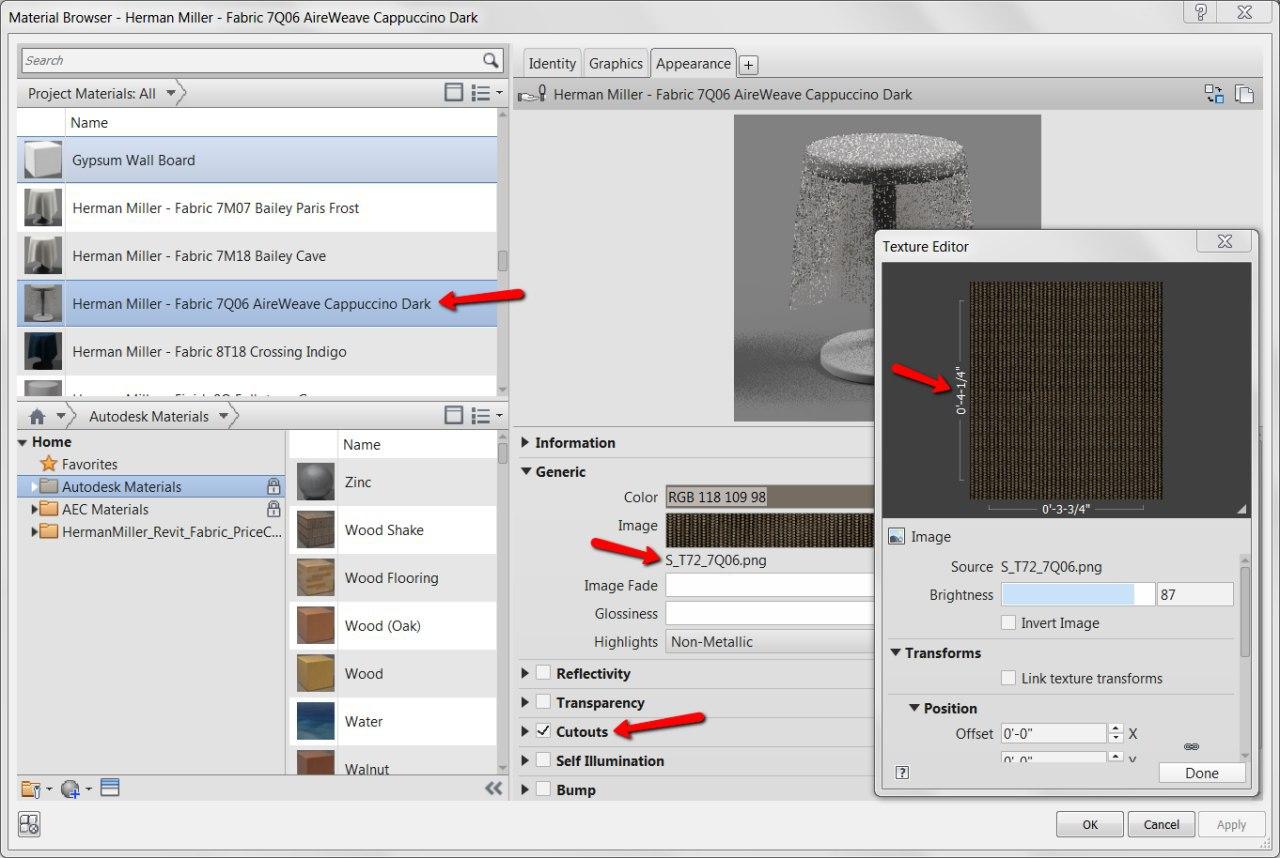 The program allows the specialists to assign furniture materials with optimal accuracy and custom approach. For example, these can be solid wood, rod, multilayer board, paint, etc. There's a huge range of materials out there to build simple and complex wooden elements. Moreover, Revit for millwork allows calculating accurately needed materials for the production phase. The evaluation is based on 3D models' technical data.
What if a client asks to pick specific materials of particular manufacturers for their furniture 3D models? 3D artists can handle that as well by using Autodesk material libraries for their Revit projects. So, they need to find an appropriate material library, download the library file, load it into the project and start applying new materials. Herewith, it is possible to narrow the search of the material by manufacturer, category, certifications and so on.
#4. Revit Furniture 3D Models Allow Secure Data Integration For Even More Powerful Projects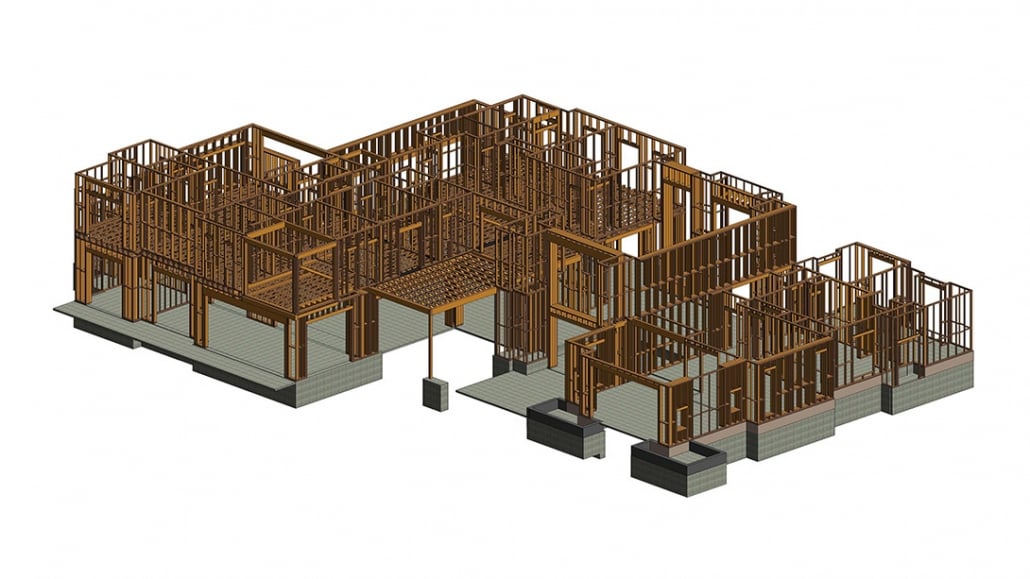 The program allows integrated information. Millworkers can use advanced techniques in the Revit-based program to collect and manage building data and implement innovative ideas from design to construction documentation. This can be linking to an external source, generating specific datasheets, automating the making of furniture 3D models and other activities that complement BIM.
The program suggests adding in third-party applications and making customizations to amplify the opportunities that Revit provides. For example, to make a wooden frame and meantime make it visible on a 3D view, woodworkers can use relevant Extensions or another software, such as MWF, to leverage the power of the basic program.
#5. The Program Bridges Designers And Manufacturers In An Effective Way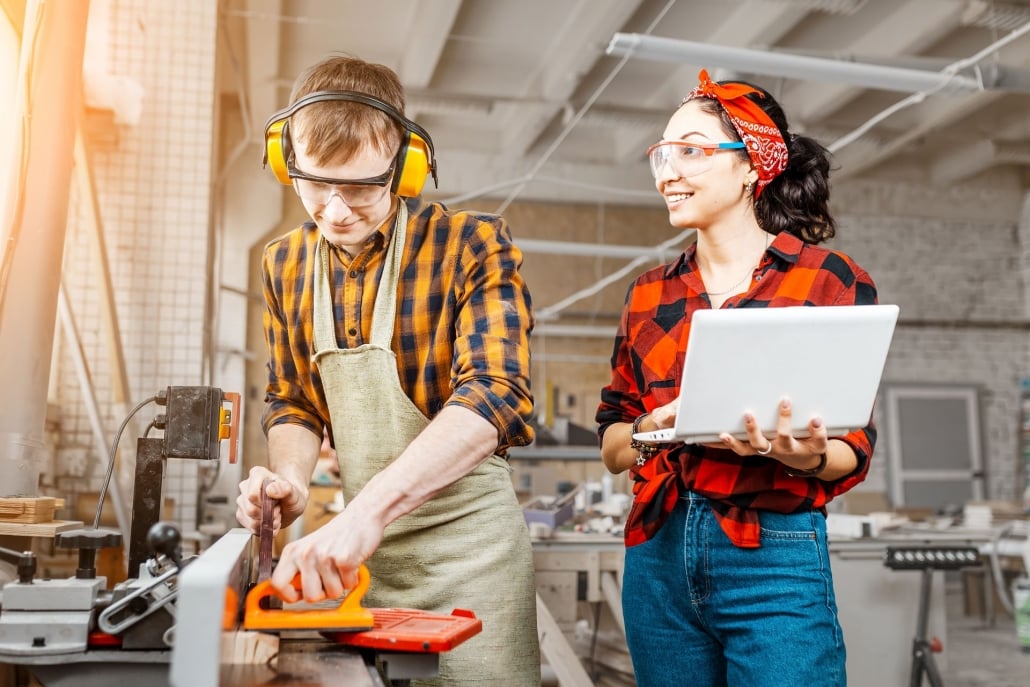 Often designers and manufacturers are working on custom products. Revit families help here as well. They allow manufacturers to craft exclusive objects for particular projects. So, designers can try different furniture 3D models during the development phase and pick the most convenient one. Afterward, manufacturers get the real version of the requested Revit family and start the production. Thus, for both it's a win-win – designers get the most convenient variant from the first shot and manufacturers don't misspend resources for the production until the design is completely validated.
To sum up, the program serves as a great aid to woodworkers. First, it addresses constructively all the challenges they face throughout the design development, such as changes synchronization, manufacturing instructions, material assignment and calculations, and so on. Second, by being compatible with any third-party software for woodwork, millworkers have endless opportunities in terms of crafting creative, custom furniture 3D models. That way, any woodwork business has all the chances to stand out on the market thanks to the operation efficiency and exclusiveness of the products.
Wonder how much high-quality drafting services cost? Check out the examples of our real projects with pricing.
Willing to give it a try and improve your woodwork design development? Turn to our Revit modeling services and get full-fledged aid from our professionals right now!
https://drawings.archicgi.com/wp-content/uploads/2020/02/3d-furniture-models-revit-millwork-view-preview.png
177
364
kncffounder
https://drawings.archicgi.com/wp-content/uploads/2020/04/archicgi-logotype-white-e1586786914130.png
kncffounder
2020-02-26 17:02:32
2020-04-14 09:40:52
FURNITURE 3D MODELS: HOW REVIT HELPS IN PERFECTING WOODWORK DESIGN DEVELOPMENT