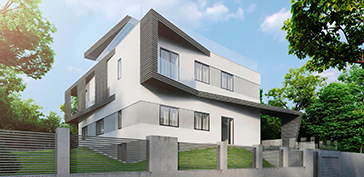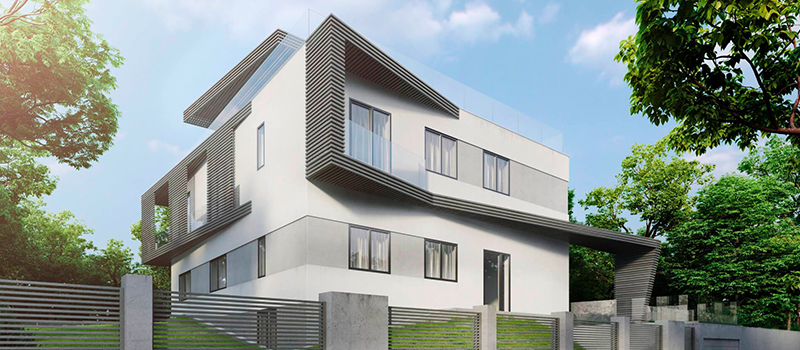 Many AEC professionals experience the same problems at the beginning of every project. That's when they need to gather all the necessary data about the future construction site. If we talk about building something from scratch, a topographic analysis is required before any construction documentation can be drawn up. And in case of renovations, an architect needs precise as-built data regarding an existing building in its current state.
Oftentimes, such data is gathered manually by the construction team. That involves multiple visits to the site and is as time-consuming and tedious as one can imagine. Moreover, the data captured this way is often incomplete or inaccurate. Which, obviously, means missing deadlines and spending way more of the client's money than intended.
One thing that can help here is point cloud modeling. It is a process of converting a point cloud, which is a set of data points in three-dimensional space, into 3D models and 2D construction documentation. What is great about point cloud technology is that it produces highly accurate 3D images that don't weigh a ton. The initial data gathering process is easy, usually done by laser-scanning the site or by capturing it with a camera mounted on a drone. This way, the whole thing can be finished within hours instead of days.
The next steps can be outsourced to a professional point cloud modeling company. And this article tells what benefits exactly the AEC professionals can get out of such cooperation. So, let's see.
#1. Point Cloud Data Allows to Get the Full Picture of a Construction Site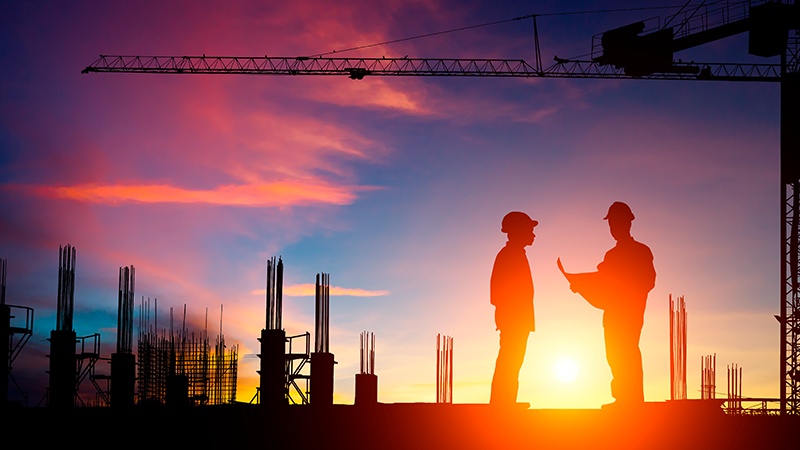 First of all, point cloud modeling allows to analyze the location before the construction begins. In the case of building an object from scratch, topographic data tells whether the initial project idea can be realized at the chosen site. After that, an architect can finalize the design accordingly and create iterations if necessary. The structure and condition of the land also determine what pre-construction works are required and how the foundation of the future building will be laid. Finally, point cloud modeling means working with ultra-precise measurements, which allows to make sure that no zoning laws and regulations are violated.
#2. A Point Cloud Provides As-Built Data to Be Converted to BIM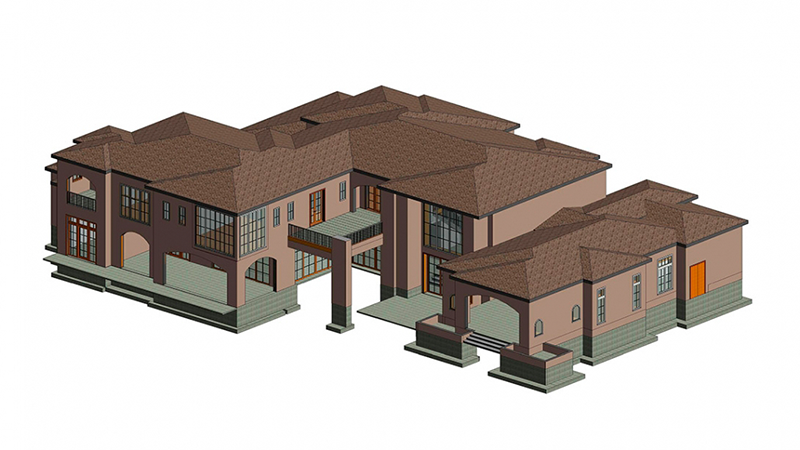 In the case of renovation, the point cloud technology makes it possible to fully capture the current state of a building. Here, point cloud modeling is used to create a Building Information Model representing the existing building geometry, which is the first step in most renovation projects. This way, AEC professionals get a highly accurate, intelligent 3D model for further use in the project.
Why is it so important? Because with BIM, the whole construction process goes smoothly thanks to the accuracy it provides. Moreover, any change to any element of the model is automatically reflected in all views, keeping all the construction teams updated and leaving room for no mistakes. Which, ultimately, helps to meet the deadlines and stay within the budget. Overall, using BIM improves project coordination significantly, which is why it's now widely used in most developed countries. In fact, some of them even mandate the use of BIM for large-scale and/or state-funded architectural projects.
#3. Point Cloud Data Is Ready for CAD Authoring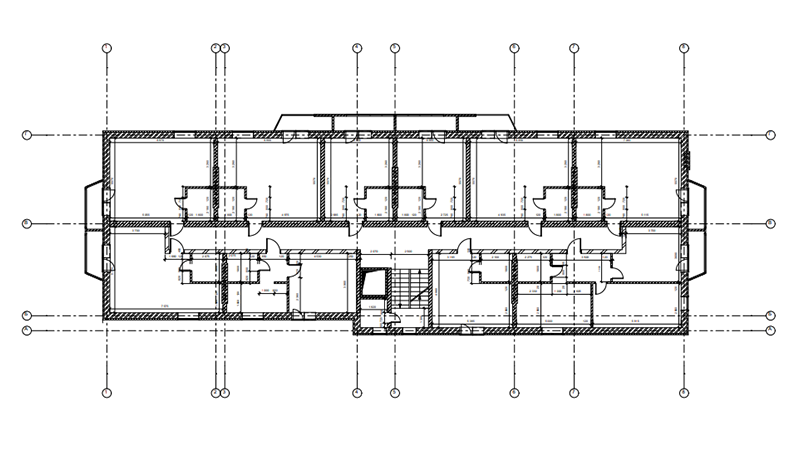 Apart from creating 3D models, point cloud data is also used to author editable 2D drawings – architectural CAD. Those include dimension plans, dismantling/mounting layouts, utility systems plans, wall elevations, and even furniture layouts. In other words, CAD materials contain information that is crucial for construction and renovation. They are simple, reliable, and familiar to all the AEC professionals. And the fact that they can be viewed on electronic devices or printed out makes them truly convenient.
#4. Point Cloud Modeling Allows to Reconstruct Damaged Details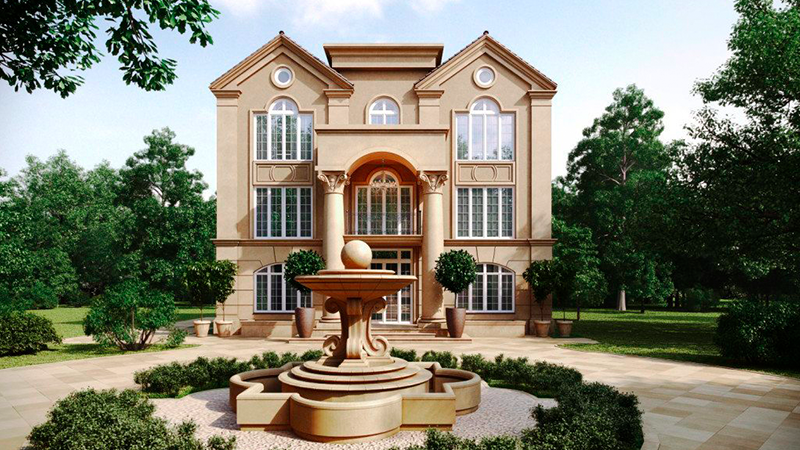 Not only full-scale 3D models of whole buildings are important. Sometimes, in the case of renovation, particular design elements of both exterior and interior matter as well. Especially so when working with historical places, where the owner wishes to recover and preserve something that was damaged over time. For instance, columns, stairs, fireplaces, and even sculptures can be taken care of.
First, they are reconstructed digitally as 3D models by a point cloud modeling specialist based on the data from the site. If some parts are too damaged, the specialist can use additional references like photos of similar objects. And then, the ready 3D model will help to reconstruct the damaged elements in real life.
#5. Point Cloud Modeling Can Be Used to Create a VR/AR Experience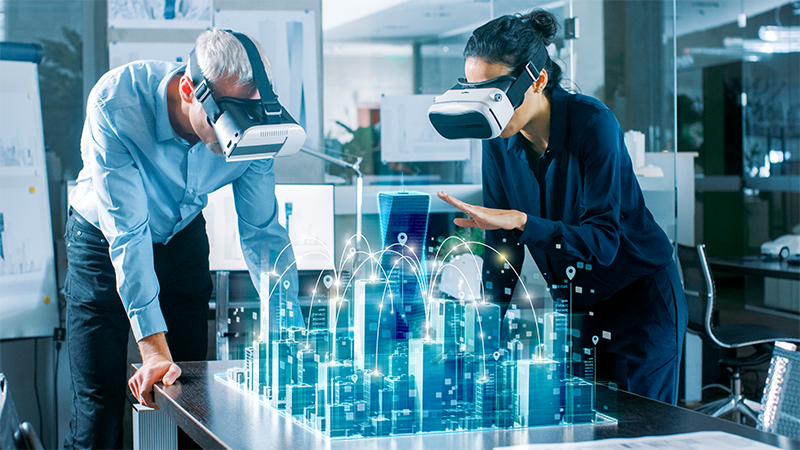 Finally, point cloud scans are perfect for VR and AR because they can capture all the materials in detail and the file size will be much smaller than in the case of a 3D model. Basically, only a few adjustments have to be done with the use of professional software before a point cloud is ready to be viewed as a VR tour or an AR image. This means less time spent on the preparation of those visual materials compared to regular 3D models.
It also tackles the problem of lacking the computing power of most electronic devices. Especially with AR, where people just use their phones or tablets to view the 3D renders. Needless to say, such a demonstration will earn any architect an extra point at a project presentation. Or it can even be a decisive factor, depending on the client.
With all this said, it is clear that point cloud modeling is a very useful technology for AEC professionals. Naturally, the more we can automate processes in the fields of architecture, engineering, and construction, the less the chances of making costly mistakes will be. Reality capture allows to collect data about the future construction site faster and easier than ever. And it guarantees that there will be no need to revisit the site even once to retake the measurements. Because point clouds are perfect representations of reality. As a result, AEC professionals can carry out projects on time and without extra costs.
Are you interested in point cloud modeling services for your architectural projects? Then contact us and get top-quality BIMs and CADs based on your point clouds! Quick delivery and friendly prices guaranteed.
https://drawings.archicgi.com/wp-content/uploads/2020/05/point-cloud-modeling-for-architecture-preview.png
177
364
anastasiia
https://drawings.archicgi.com/wp-content/uploads/2020/04/archicgi-logotype-white-e1586786914130.png
anastasiia
2020-05-04 16:30:23
2020-05-20 08:20:30
POINT CLOUD MODELING: 5 REASONS IT'S CRUCIAL FOR THE ARCHITECTURAL FIELD