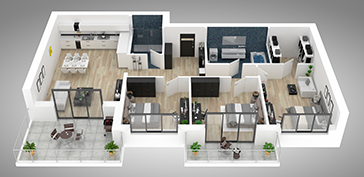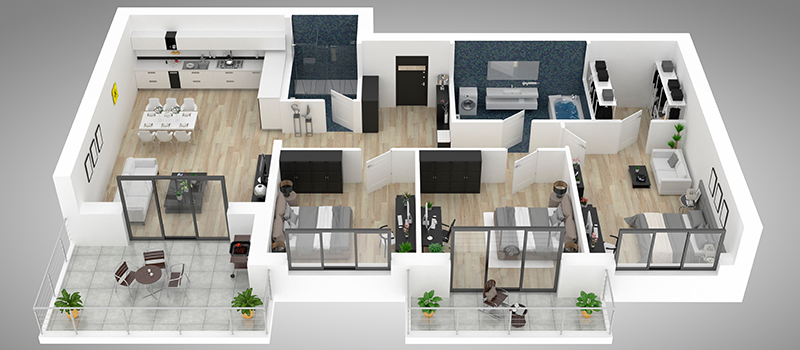 Today, the manufacturing processes of many industries are being rapidly digitized. And the furniture industry is no exception. Manufacturers are already using CAD services actively, which allows them to streamline their product development. However, there's another technology that opens even more possibilities for furniture makers, and it's Revit modeling.
Essentially, Revit is a BIM software, widely used by AEC professionals. So, unlike CAD programs, this one allows for creating intelligent 3D models that contain important data. Using Revit 3D modeling, a furniture company gets access to numerous tools that can help optimize the manufacturing process. Furthermore, having a catalog of Revit families raises a company's competitive ability in the context of working with architects and designers.
The easiest way of getting high-quality Revit models is to order them from a professional BIM company. This way, manufacturers will spend a minimal amount of resources to receive amazing results. Now, let's see the top-5 benefits one can get as a result of such cooperation!
#1. Revit Modeling Aids in the Manufacturing Process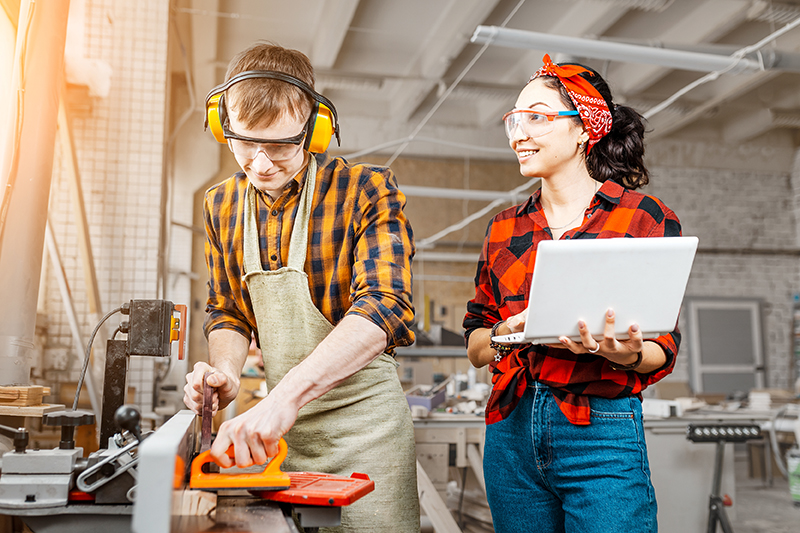 With Revit modeling, it's easy to create a perfectly accurate three-dimensional representation of any item. Moreover, the item can contain industry-standard metadata, which helps to optimize the design in the early stages of product development and streamline the manufacturing process. For instance, Revit allows manufacturers to calculate the exact amounts of materials needed for a piece of furniture. As a result, it becomes easier to plan the production budget and avoid unexpected shortages or excesses of materials.
#2. A BIM-Ready Digitized Product Catalog Offers Competitive Advantage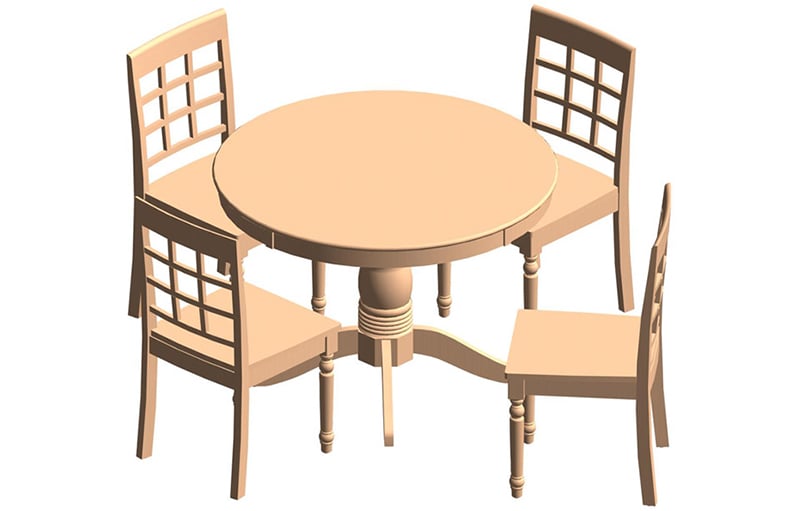 Manufacturers can also use Revit modeling to create libraries of 3D models of their products. Such 3D models are BIM objects, which means they are ready to be used in architectural and design projects. Therefore, making furniture models available for downloading increases a company's chances of being considered for requests for proposal from architects and designers. This way, a manufacturer will get a reputation of a modern, easy-to-deal with business and won't have to miss out on great sales opportunities.
#3. 3D Modeling Takes Cooperation with Architects and Designers to the Next Level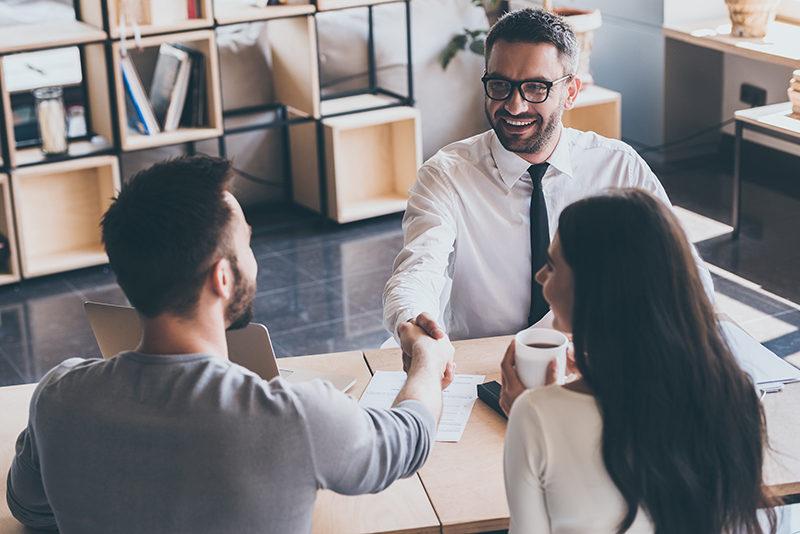 Besides using ready 3D models, architects and designers often request custom items for their projects. Here, Revit modeling allows manufacturers to fulfill such requests quickly and efficiently. And if a project gets approved with the selected furniture pieces, the company will be able to produce them fast. Because the 3D models will already contain all the necessary specifications, such as dimensions, types and amounts of materials, etc. Plus, after one case of successful cooperation, the designer or architect will likely contact the furniture company again.
#4. Revit Modeling Helps with Product Range Expansion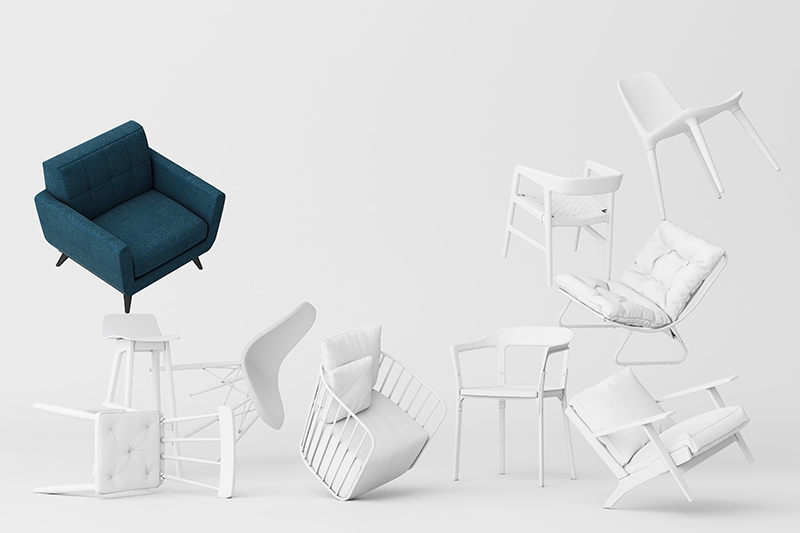 The ability to quickly create and alter 3D models of furniture doesn't only come in handy when working with architects and designers. It's incredibly useful for product range expansion. For instance, manufacturers can use Revit modeling to test and add new product options with different colors and materials. Then, they can also take some of their old but popular designs and add a few tweaks to create new similar items. Finally, companies can easily do furniture 3D printing with the ready Revit models to make prototypes before starting the production.
#5. Revit Furniture Models Can Be Viewed in AR Mode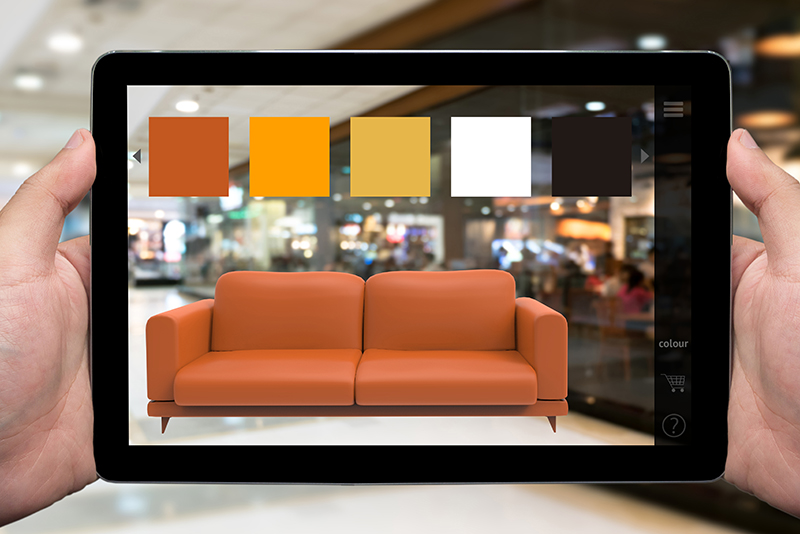 Last but not least, another useful application of Revit modeling — creation of AR imagery. It's a great asset for architects and designers who show their projects in AR mode. But that's not it — the manufacturers themselves can benefit from it too. In particular, furniture makers find it quite sales-boosting to use AR in ecommerce. All because it allows customers to see life-sized items right in their intended place before actually buying them. Ultimately, it helps to eliminate hesitation and give online shoppers confidence to make even bigger purchases.
Well, those were the 5 main benefits of Revit modeling for furniture manufacturers. One can definitely say that it's the go-to software for those businesses that want to optimize their product development and manufacturing processes. Furthermore, this program is absolutely indispensable for those who seek fruitful cooperation with architects and designers. Because modeling in Revit provides furniture makers with BIM objects that are fully compatible with the file formats of architectural projects. As a result, manufacturers are likely to get more lucrative contracts and long-term partnerships.
Need top-notch CAD drafting services? We'll take care of drawings creation, digitalization, BIM and Revit modeling.
Are you interested in using BIM services to improve your company's performance? Contact us and get the most high-quality Revit families in no time at all!
What is Revit modeling?
Revit modeling is the process of creating 3D models in the Revit software, which is a BIM program by Autodesk. It allows modeling items of any complexity, such as furniture, and adding real-life data to them.
Why do furniture manufacturers use Revit modeling?
Furniture makers use Revit modeling to streamline the manufacturing process, as well as to collaborate with architects and designers who need BIM-ready models of real items for their projects.
Is it possible to use Revit models for 3D printing?
Yes, it is. With Revit, it's possible to export the files with 3D models in the STL format, which is used for 3D printing.
Is it possible to view Revit 3D models in AR mode?
Yes, it's possible to view Revit 3D models in AR mode. There are numerous plugins and apps for that by different developers.
https://drawings.archicgi.com/wp-content/uploads/2020/08/revit-modeling-for-furniture-manufacturers-preview.png
177
364
anastasiia
https://drawings.archicgi.com/wp-content/uploads/2020/04/archicgi-logotype-white-e1586786914130.png
anastasiia
2020-08-17 16:30:38
2020-08-16 22:19:30
REVIT MODELING: 5 BENEFITS OF THIS SOFTWARE FOR FURNITURE MANUFACTURERS