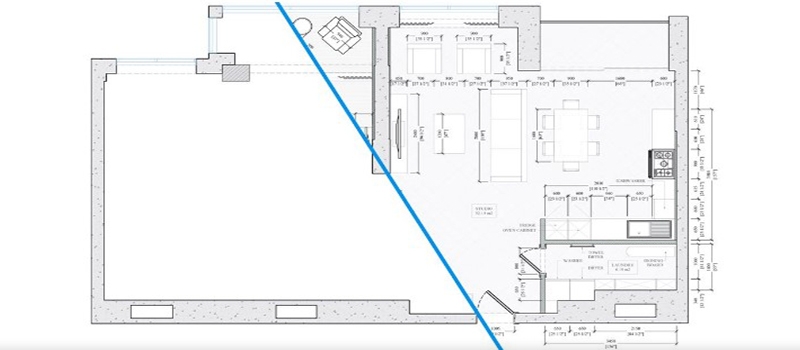 Floor plan drafting is a priceless asset when it comes to property sales. For it gives customers all the technical information that they need to know before purchasing – in a simple and effective way, which makes the drawing a key to successful real estate sales.
A real estate agency always gets a lot of calls from prospects who want to get more accurate and specific data about a property before making a purchase decision. The info on a website is not enough, and photos can't give a full report on the technical features of a dwelling. That's why realtors decided to order detailed floor plans that will answer all questions from clients in one go. However, manual drafting or schematic plans are not suitable for this goal. Realtors need drawings that will be understandable to the untrained eye and look good at the same time. Is it even possible?
Thankfully, yes. High-quality 2D floor plan drafting services can satisfy both requirements. They provide an accurate top view with all the necessary info, plus a realistic image of the furniture, house equipment, and even materials if needed. In this way, prospects can not only assess the size and layout of housing but also estimate interior design. Learn how real estate floor plans can help realtors to give full information to clients and sell a property more effectively.   
#1. Wall Mounting Layout
The main component of any floor plan drafting is wall layout. On standard drawings, load-bearing walls are the most vital elements because they are necessary for safe construction work. Partition mounting and dismounting layout are equally important as prospects can use these drawings for remodeling of the inner space or reconstruction of a property's areas. That's why many leading floor plan drafting services offer wall mounting layout as a part of the standard package of drawings.
#2. Measurements of Real Estate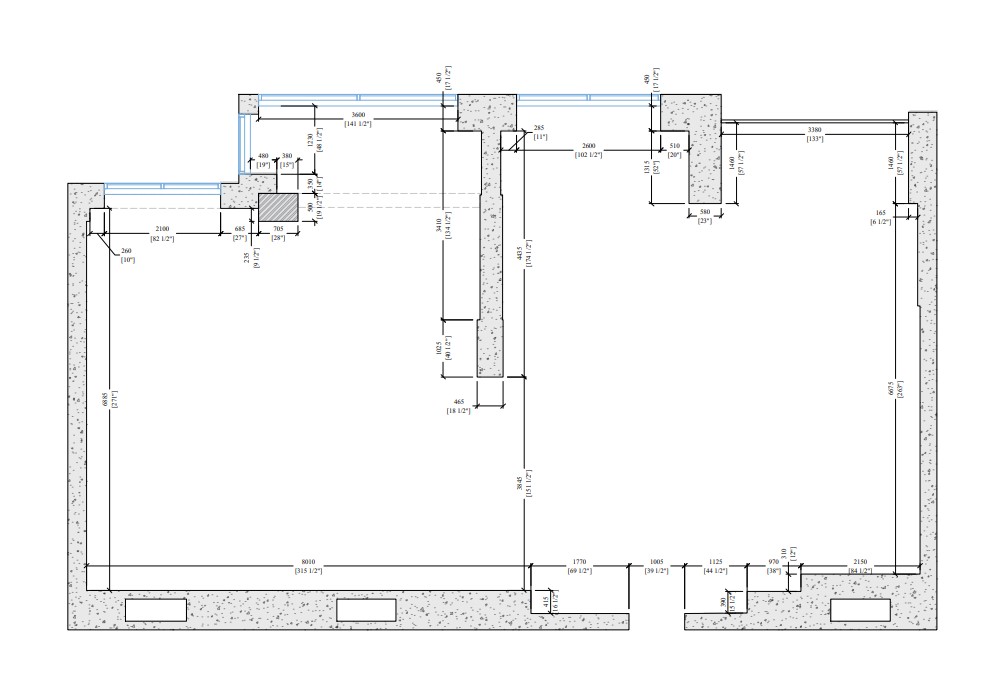 Dimensions are an integral part of the basic floor plan drafting service. They are measured in inches by default, but a CAD drafter can convert them in any units that are convenient for clients. The main measurements are the length of walls, though more detailed floor plans also show the width of each wall, the gaps between them, and the total area of each room. Besides, the thickness of walls demonstrates the overall stability of a building and even hints at the sound isolation quality, which can affect the cost of a property.  
Need top-notch CAD drafting services? We'll take care of drawings creation, digitalization, BIM and Revit modeling.
#3. Architectural Features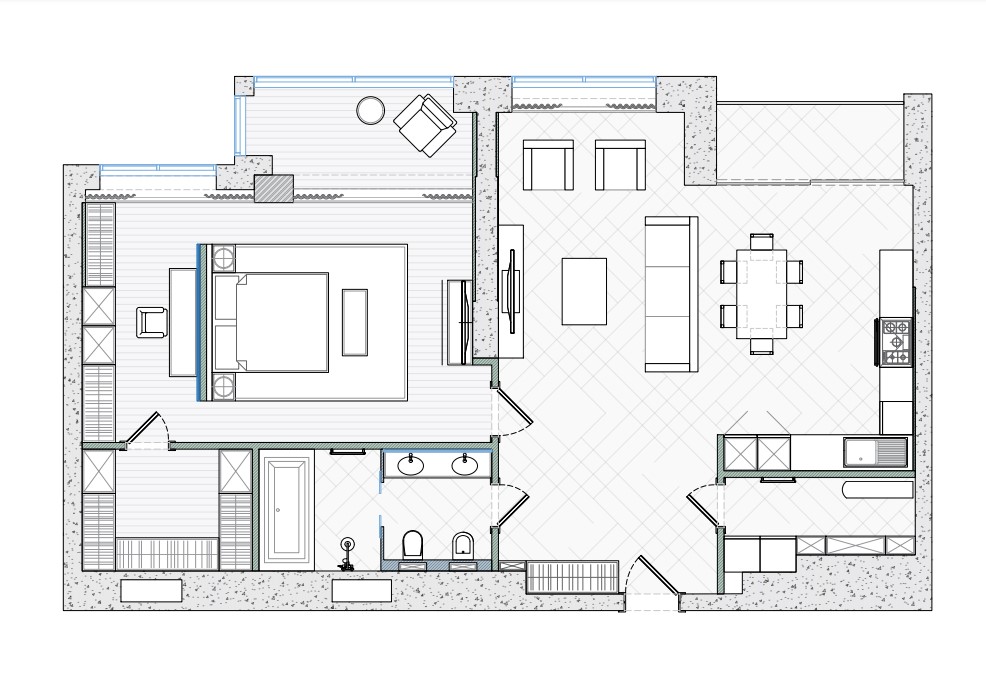 Realtors often get questions if there are enough windows in a property, if there is a balcony or an attic, etc. CAD floor plans can answer all these questions easily. Mandatory architectural elements that are included in any draftings are windows, doors, balconies, partitions, decorative walls, terraces, porches, attics, etc. In floor plans, viewers can find the location of these architectural features, their dimensions and even in which direction doors and windows open. 
#4. Home Appliances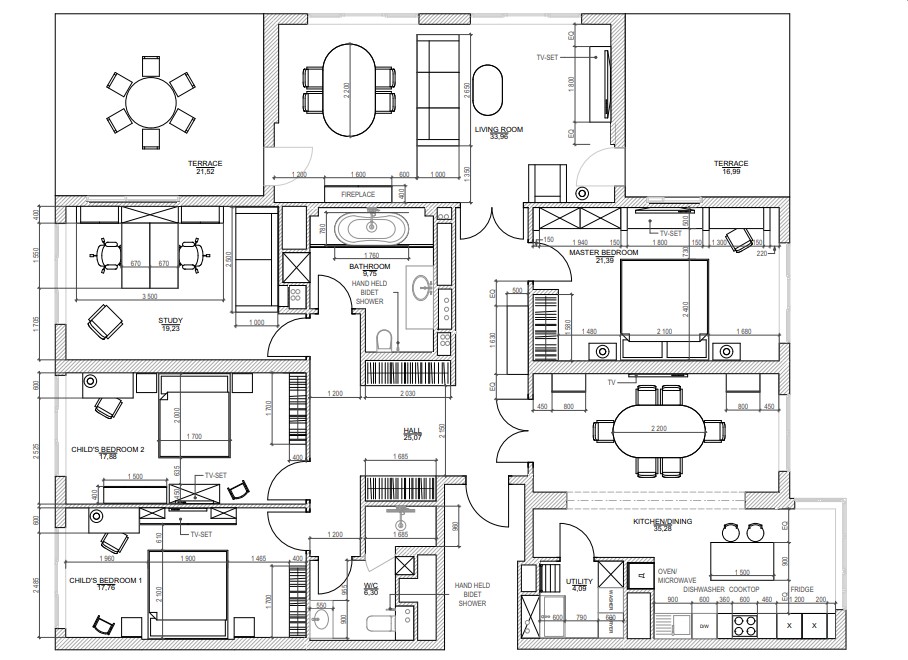 Selling real estate requires information about all house systems and appliances. For this purpose, most floor plans include all plumbing fixtures – sinks, baths, showers, and toilets. In more detailed draftings, viewers can also see refrigerators, stoves, fireplaces, dishwashers, washing machines, dryers, an so on. This data helps realtors to demonstrate the capabilities of the pipeline system of a property, as well as the power of the electrical network and how many appliances it can support.
#5. Furniture Layout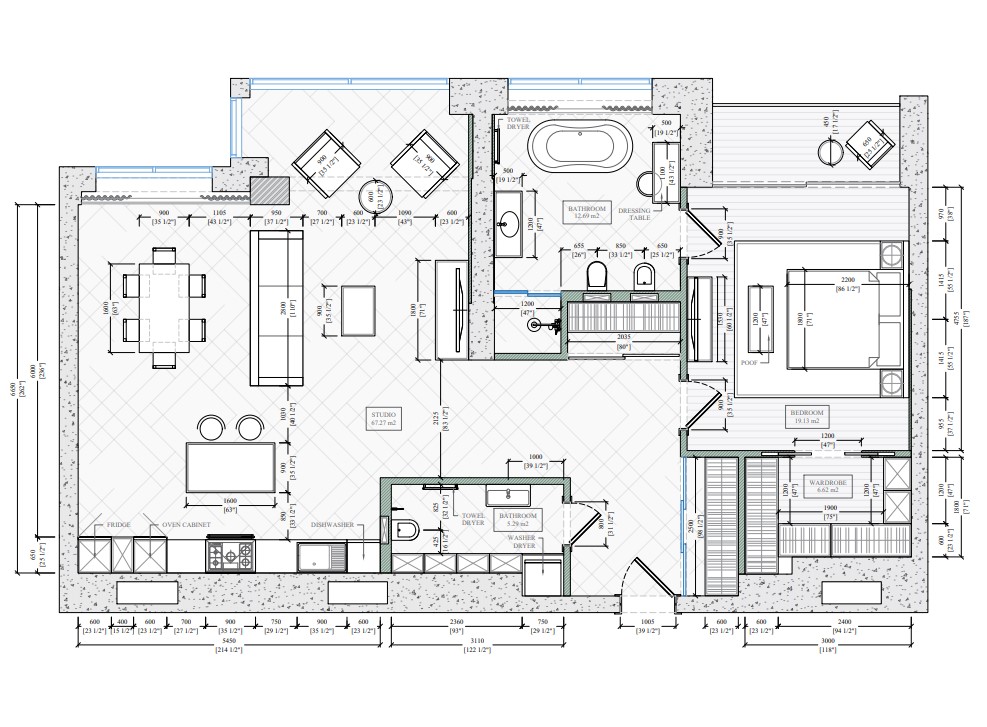 Realtors prefer furniture layout to be included in floor plans as it helps to showcase the arrangement of a property's space. Thankfully, high-quality CAD drafting offers the realistic top view of the furniture so viewers can easily understand how everything looks inside as well as how spacious it is. In addition, this element of floor plans is useful for remodeling or rearrangement in case prospects will have such request. Sometimes the dimensions of the furniture are also marked on drafting so that customers could know exactly what sizes of furniture will fit into a room.
Floor plan drafting is very valuable for demonstrating real estate by various agencies. It provides the most basic technical information about a property briefly and clearly. Depending on the goals of a realtor, CAD drafting studios can create a variety of floor plans – starting with a simple wall scheme and ending with a detailed furniture layout. Some of the colorful 2D drawings look so realistic that they can be used for a website or real estate presentation. Also, such floor plans can come in handy for property owners in the future if they decide to renovate, rebuild, or even sell their dwelling.
Wonder how much high-quality drafting services cost? Check out the examples of our real projects with pricing.
Want floor plans that will provide all the necessary information about real estate objects? Use ArchiCGI drafting services and get high-quality and accurate drawings of any type.
https://drawings.archicgi.com/wp-content/uploads/2019/06/floor-plan-drafting-for-real-estate-Preview.jpg
178
364
vysotskaya
https://drawings.archicgi.com/wp-content/uploads/2020/04/archicgi-logotype-white-e1586786914130.png
vysotskaya
2019-06-26 16:30:22
2020-04-17 10:10:24
FLOOR PLAN DRAFTING: 5 TECHNICAL FACTS IT TELLS ABOUT REAL ESTATE