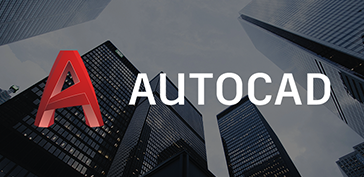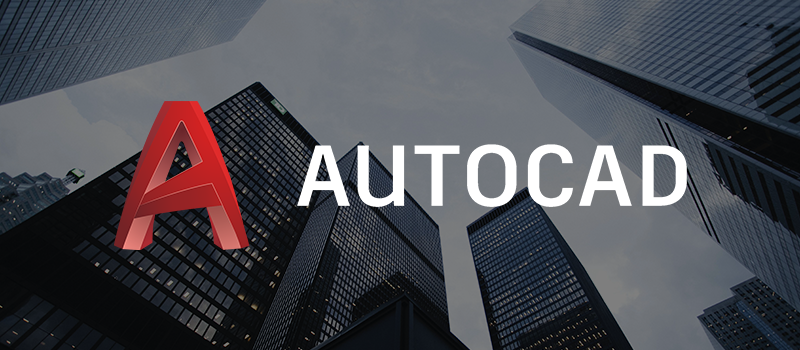 Be it architecture or interior design, any project requires professional drawings so that the whole process can go smoothly. Many architects, designers and engineers would like to substitute manual drawings with digital ones to receive more precise results in a shorter time and in more convenient formats. But for those unfamiliar with computer-aided drafting, it isn't easy to determine what software will work best for them. If we talk about outsourcing CAD services, it is crucial to know what software the company of choice uses. Sometimes, it might be necessary to hire multiple drawing companies to complete all the materials for the project. All because some drawing programs have limited functions.
And those developers who already use CAD software or outsource CAD services are looking for better alternatives to using multiple programs (or contractors) for different tasks. Now, there is one thing in common for everyone who is using or is interested in using CAD services. They want an all-in-one solution without having to sacrifice the quality of the drawings.
Fortunately, there is a program that might just be the answer to the problem here. It is Autodesk's AutoCAD. This software was first released in 1982, and has been constantly developed and perfected ever since. Today, it is safe to say that AutoCAD is the top choice for many professionals in the fields of architecture, design and engineering. So, when looking for the perfect contractor to do the job, one might consider choosing an AutoCAD drawing company. Now, let's take a look at the main features that make AutoCAD drawing the go-to choice for project development.
#1. All Professional Drawing Tools In One Place
AutoCAD is a comprehensive drawing software, offering all the tools necessary for complex architectural or interior design projects. At the same time, it has a very user-friendly interface and clear navigation. Using AutoCAD drawing tools, a specialist can create, edit and annotate dimension plans, utility systems plans, mounting and dismantling layouts, wall elevations and furniture layouts – all the essential kinds of drawings, with the same high level of quality.
This means there is no need to use multiple programs. And no need for the project developer to hire multiple contractors to work on different kinds of drawings. The process is streamlined and the developer doesn't end up with a bunch of files in different, incompatible with each other formats.
#2. Specialized Toolsets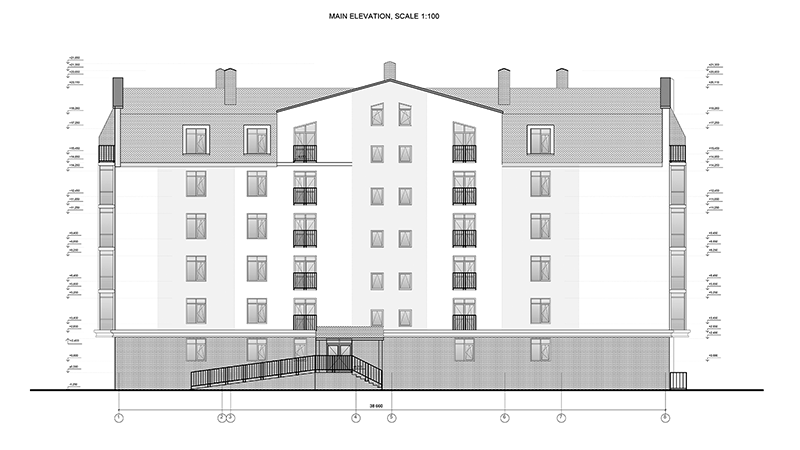 There are 7 specialized toolsets that make the AutoCAD drawing process quicker, easier and more efficient. For architects and designers, the most important are the Architecture and MEP toolsets. They help to automate many basic actions and allow access to industry-specific libraries of symbols, parts and detail components, which saves a great deal of time and effort. For instance, the Architecture toolset helps to boost a drafter's productivity by 60%, according to Autodesk's study.
Specialized toolsets also allow to compose precise construction documentation, which is necessary for receiving construction permits. With AutoCAD drawing, it is possible to see whether an architectural project contradicts any zoning laws or other area-specific construction regulations. This way, several alternatives can be developed in the early stages of the project.
Wonder how much high-quality drafting services cost? Check out the examples of our real projects with pricing.
#3. 3D Design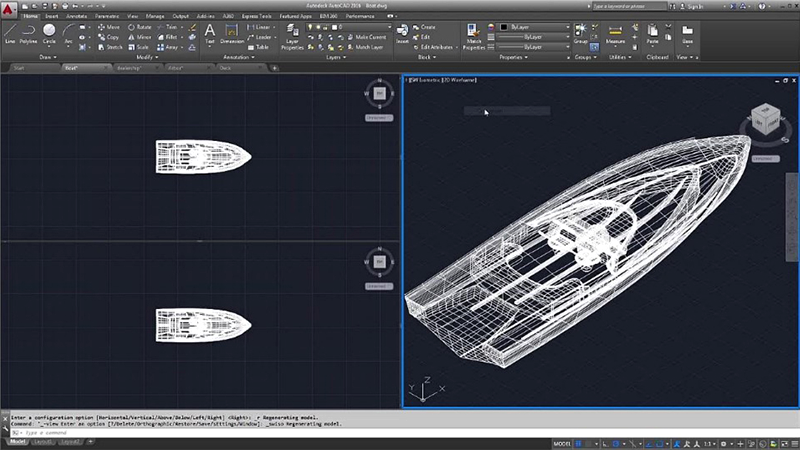 Apart from 2D drawing tools, AutoCAD offers 3D modeling and rendering tools as well. Most drawing software focuses on either on 2D or on 3D design, so this is a really valuable combination. The task formats can be easily converted into one another within the program, which helps to significantly speed up the whole process.
Moreover, AutoCAD 3D models are compatible with Revit and other related Autodesk software. Which means it is possible to transfer the models from AutoCAD directly to BIM programs. It is useful for more complex architectural and interior design projects that require both 2D and 3D materials. In such cases, drafting in AutoCAD is definitely the easiest and fastest way to get things done.
#4. Cloud Storage Integration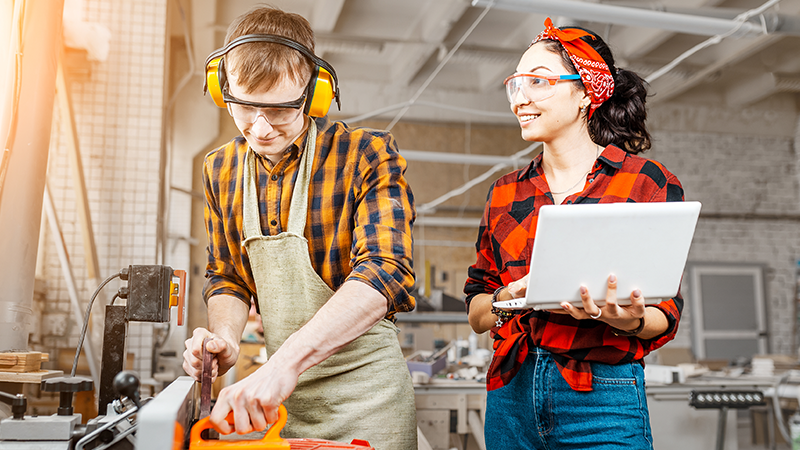 AutoCAD's integration with Microsoft OneDrive, Box and Dropbox offers a great way to communicate with clients and contractors. Any file can be exported in everyone's favorite PDF format, making it easy to share and view. So, instead of getting multiple files in the inbox, a project developer can have everything in their own favorite cloud storage space. Then, the files can be just as easily shared with other stakeholders, keeping everyone well informed about every update of the project.
#5. Web and Mobile Apps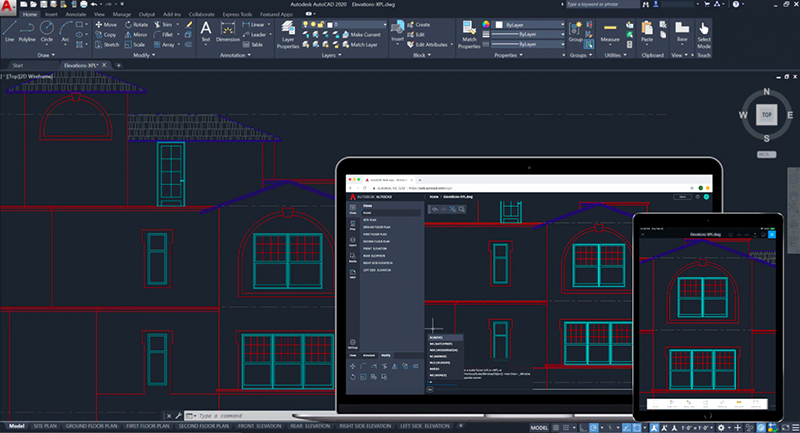 The fact that AutoCAD has web and mobile versions makes it easy to access, edit and share drawings anywhere, on any device. This means that corrections can be done on-site, which can sometimes happen even after the works have begun. It is a truly game-changing feature for many developers since nowadays design and construction professionals often only use tablets on the sites. Such flexibility allows to avoid those unfortunate delays that lead to pushing deadlines and losing the client's approval.
Need top-notch CAD drafting services? We'll take care of drawings creation, digitalization, BIM and Revit modeling.
So, AutoCAD drawing is a highly efficient process, the results of which are always of the highest quality. Furthermore, the Autodesk company is constantly updating its software and adding new tools to answer the needs of professional drawers. The new features and add-ons integrate with each other seamlessly, making AutoCAD the preferred choice of many specialists. Apart from the drawing tools themselves, other features, such as mobility and easy sharing, are given quite a bit of attention. With all those things combined, this software can really simplify and improve the workflow of project developers.
Would you like to try the top-quality AutoCAD drawings for your project? Here at ArchiCGI, we provide the full range of AutoCAD services for architects, engineers and interior designers. Contact us to learn the details!
https://drawings.archicgi.com/wp-content/uploads/2020/03/autocad-drawing-top-features-preview.png
177
364
anastasiia
https://drawings.archicgi.com/wp-content/uploads/2020/04/archicgi-logotype-white-e1586786914130.png
anastasiia
2020-03-23 18:52:49
2020-04-17 09:56:55
AUTOCAD DRAWING: 5 GAME-CHANGING FEATURES FOR PROJECT DEVELOPMENT