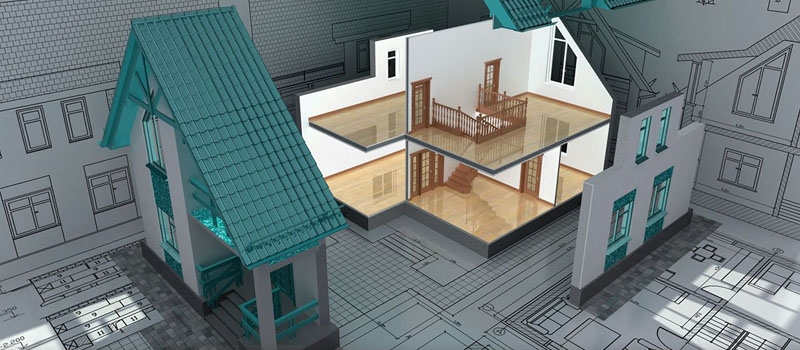 Drafting companies are a necessary link between engineering a project and implementing it in real life. CAD drawings are valuable tools not only for those who develop design but also for contractors who use it as guides during construction and manufacturing processes.
Let's imagine an architect is working on a project for a huge shopping center and the infrastructure around it. He needs to find a professional CAD drafting company because several in-house draftsmen in his team have never dealt with such large-scale projects before. However, the architect is not sure what drawing company to choose in order to get a quick and high-quality result. Can one CAD drafting studio help with architecture and infrastructure at the same time? And what services do they provide?
As an experienced CAD studio, we have all the necessary information about the specializations of drafting companies and ready to share it. Learn more about the main drawing services of different CAD companies and their features.
#1. Architectural Drafting
Drafting companies that specialize in architectural design provide drawings for construction projects, including houses, business and shopping facilities, factories, cafes, restaurants, and other residential and commercial buildings. Moreover, an architectural drawing service includes not only exterior projects but also interior and its elements such as furniture and fixtures. So depending on subjects of drawings, architectural drafting companies cooperate with architects, designers, manufacturers, and contractors.
Multipurpose CAD drafting companies offer a full range of architectural drawing services – interior, construction, millwork, and shop drafts, as well as digitalization which means turning manual blueprints into CAD, 2D in 3D and vice versa. Moreover, CAD for architecture has its specialized software that is developed specifically for all services and project types we mentioned above.
The main types of architectural drawings are a floor plan, layout, site plan, elevation, cross-section, isometric and axonometric projection, and detail. Depending on a project's complexity, architects and designers can use a few of these views or all of them at the same time.
#2. Civil Drafting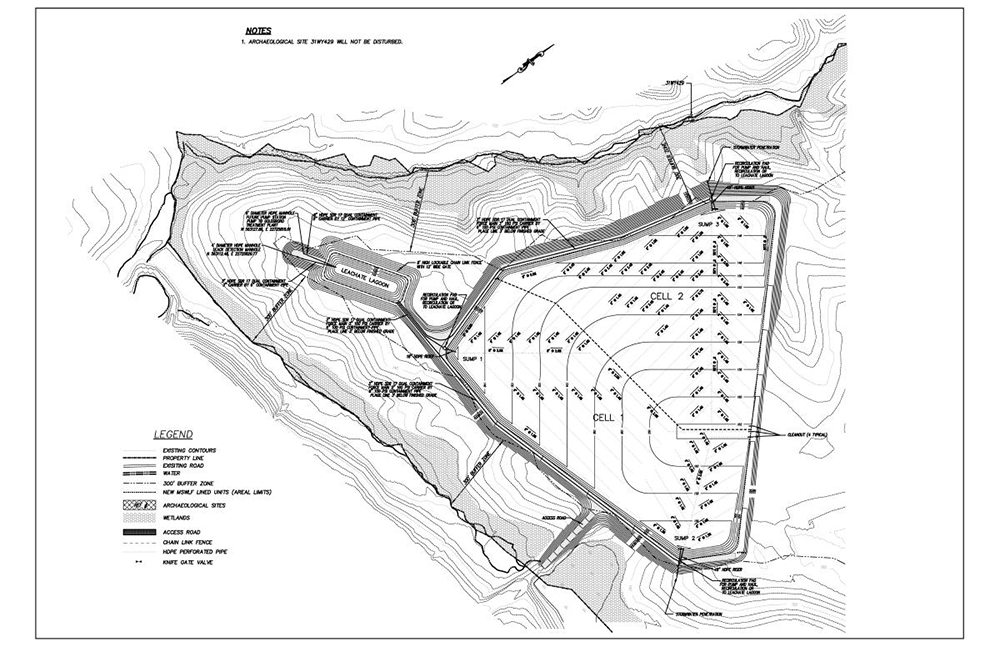 Civil drafting companies produce drawings that are used for infrastructure projects, such as bridges, pipelines, highways, electrical, water and sewer systems, flood control, etc. These drafts show detailed data grading, landscaping as well as site elements. In addition, civil drafters prepare relief and topographic maps that are used by engineers and builders during project implementation.
Such drafting companies often work with state developers and participate in tenders for getting budget on project development. Biggest contractors and civil engineers compete for the right to supervise infrastructure construction while using the most advanced CAD drafting technologies.  
#3. Mechanical Drafting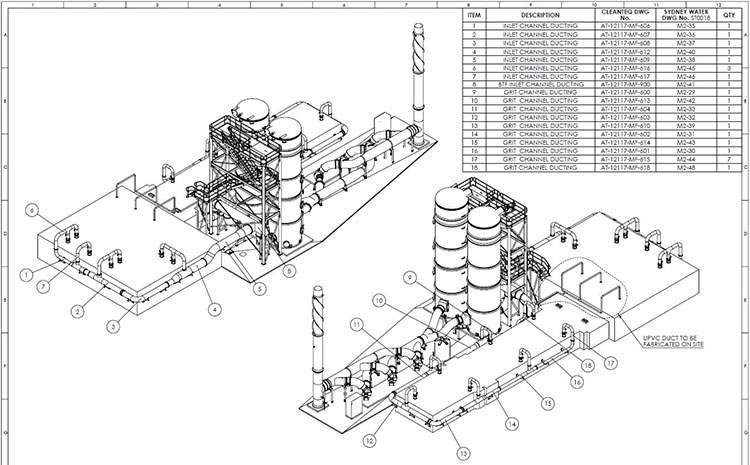 Companies specializing in mechanical drafting create drawings for manufacturing power-driven products, such as automotive parts, tools, cars, and more. Drawings of this type are technical and include thorough information about the dimensions of mechanical products, their details, structure, the method of their assembly and so on. The key types and views of mechanical drafts are dimensioning, sectioning, isometric, assembly, orthographic or multiview drawings, cross-sectional views, half-sections, sections of objects with holes, ribs, etc.
Mechanical drafting companies work closely with engineers from different industries that manufacture all kinds of machines and their parts. Each factory or company has their own standards of manufacturing and product design. So CAD drafters ensure proper and accurate visualization of engineering projects while making advanced measurements and calculations required for production.
Need top-notch CAD drafting services? We'll take care of drawings creation, digitalization, BIM and Revit modeling.
#4. Electrical Drafting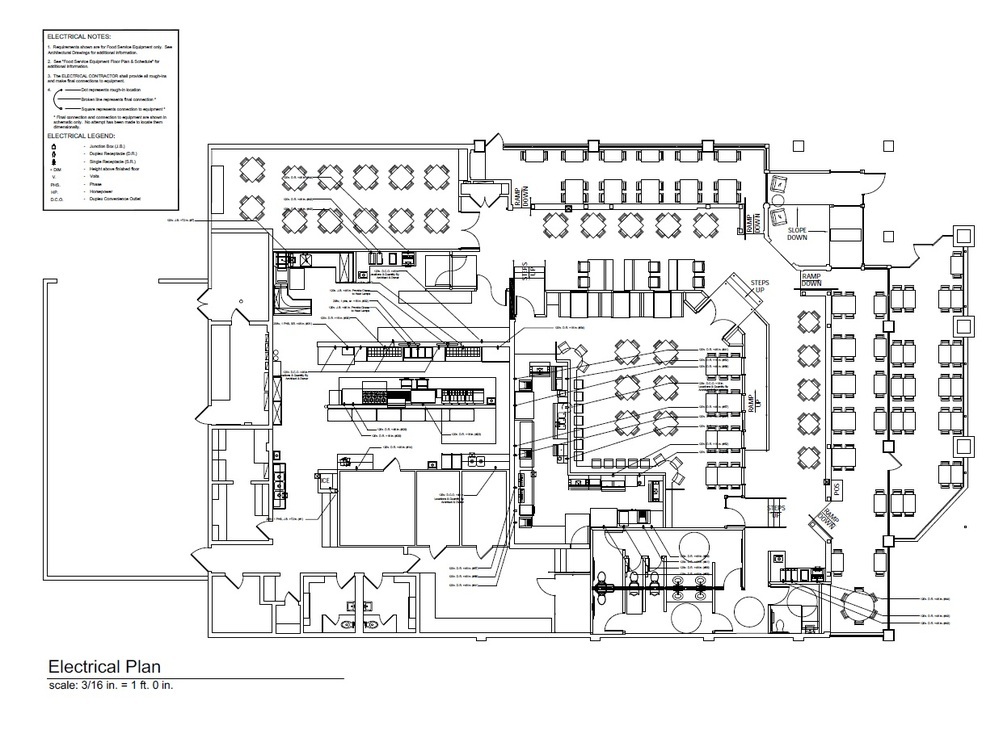 Electrical drafting companies work with electricians and engineers to create drawings that are used for wiring structures such as power plants, communications hubs, and buildings. Their work includes not only creating technical drawings of electrical systems but also visiting the locations of structures and ensuring electrical compliance with current regulations. This type of drafting is indispensable for both system developers who design electronic products and electricians who erect, install, and repair equipment.
Electrical drafts usually consist of a plot plan of outside wiring, floor plans with electrical systems layout, power-riser diagrams with panel boards, control wiring diagrams, and other cable schedules. The main tools that electrical drafters use are cable schemes, single line diagrams, wiring schedules, termination diagrams, instrument loop drafting and flow charts, and control panel design.
#5. Aeronautical Drafting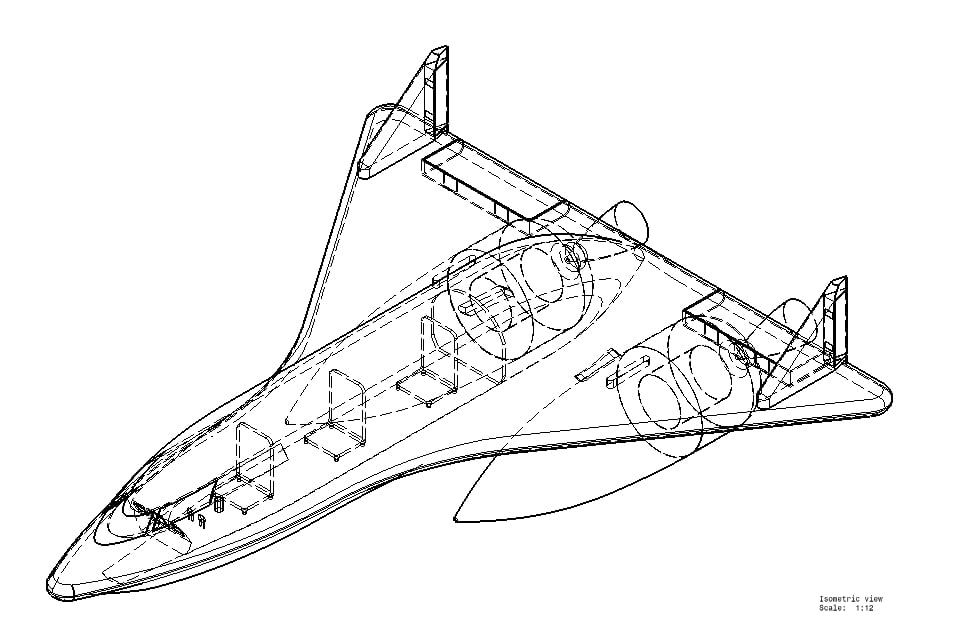 Aeronautical drafting studios provide drawings that are used to produce airborne vehicles such as airplanes, rockets, and helicopters. Aeronautical drafters make technical plans for the whole aircraft industry – starting from the layout of airplane furniture to models of experimental flying machines. When it comes to projects, these drafting companies collaborate with aircraft designers and engineers, both civilian and Air Force specialists.
Aeronautical CAD drafting is a completely separate area of the CAD drawings which requires knowledge of aviation systems and engineering principles. It includes creating specific measurements, dimensions, directions and details that allow aircraft designers to use them as a guide. These drawings give specifications and instructions on how to build the aircraft, missile or an air device and what materials to use.
#6. Marine Drafting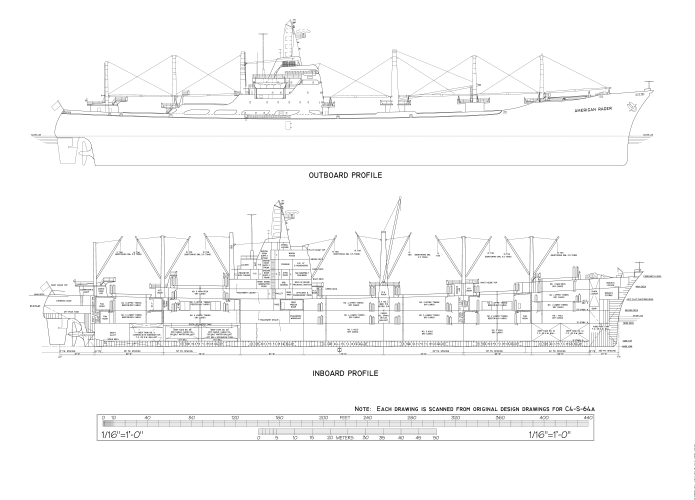 CAD companies of marine drafting make drawings of ships and submarines, including civilian and merchant ships, sailing craft, boats as well as marine vessels for Navy. Marine drafting includes the creation of floor plans of boats, the layout of engines as well as information where electrical systems and plumbing is located.
Marine drafting CAD companies work in close cooperation with engineers and have basic knowledge of hydrostatics, hydrodynamics, flotation, stability, and most important structures. However, drawings for small vessels like yachts, barges, fishing boats can be made by drafters based on the sketches without engineers' help.
Overall, drafting companies are an irreplaceable link between designing projects and implementing them, regardless of the type of planning work. Specialists in various fields use drafting services of CAD companies for the technical visualization of their ideas, as well as for instructing contractors who will execute these projects. Knowing what specializations of drafting companies exist and what services they offer, any architect, manufacturer or engineer will be able to decide who to contact and how to develop projects.
Wonder how much high-quality drafting services cost? Check out the examples of our real projects with pricing.
Want to develop your architectural or engineering project smoothly and flawlessly? Use drafting services of our company and get high-quality drawings for different types of projects.
https://drawings.archicgi.com/wp-content/uploads/2019/04/drafting-companies-specializations-of-cad-studios-Preview.jpg
177
364
vysotskaya
https://drawings.archicgi.com/wp-content/uploads/2020/04/archicgi-logotype-white-e1586786914130.png
vysotskaya
2019-04-22 15:00:37
2020-04-17 10:13:16
DRAFTING COMPANIES: 6 SPECIALIZATIONS OF CAD STUDIOS