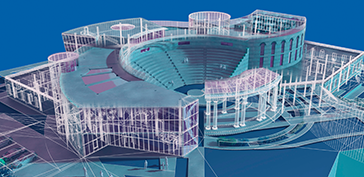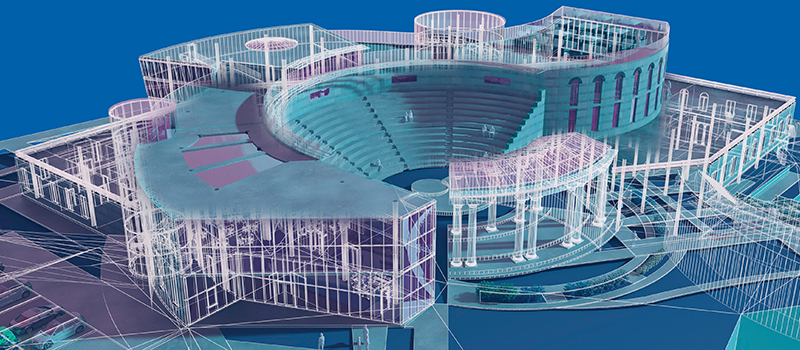 Architecture professionals that are new to computer-aided drafting might get a little overwhelmed with the range of features it offers. Among the most game-changing ones is 3D drafting – creation of 3D models of buildings for construction and renovation purposes. This sounds interesting, but how can an architect know if they need it?
Well, first of all, they need to learn about the main features of 3D drawing and the value it can add to a project. Then, knowing the benefits, an architect can find a suitable CAD studio to outsource the drafting process. And they'll know for sure they're paying for something that's definitely going to help them in their work. Now, let's find out what the key features of 3D CAD are.
#1. 3D Modeling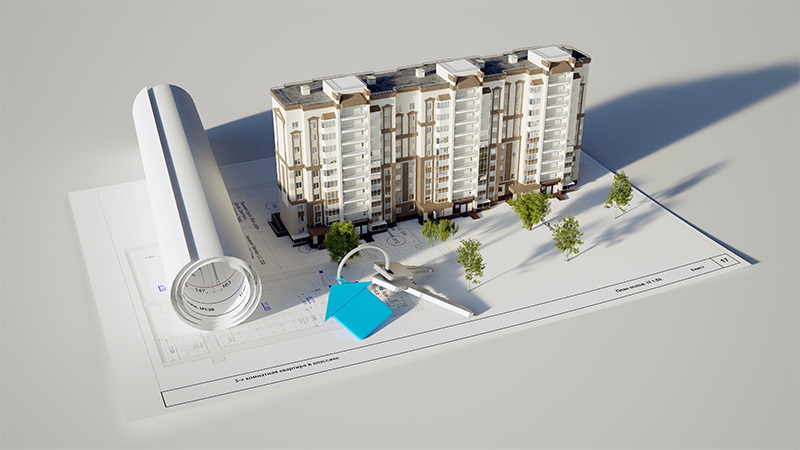 The whole process of 3D drafting is based on 3D modeling. Using professional CAD software, one can create a three-dimensional representation of a building and its surroundings. This way, an architect will have the ability to digitally inspect the design in 3D and develop alternatives, if necessary. In fact, it's very easy to create multiple iterations with 3D drawing, since one doesn't have to build a model from scratch every time.
Moreover, a drafting specialist can optimize a model for 3D printing. It's a quicker and more convenient way to create physical architectural models of any complexity. For instance, one can have an absolutely identical scaled representation of a condo complex at every sales office. Or a miniature 3D map of a theme park that's both informative and entertaining for the visitors.
#2. Point Cloud Support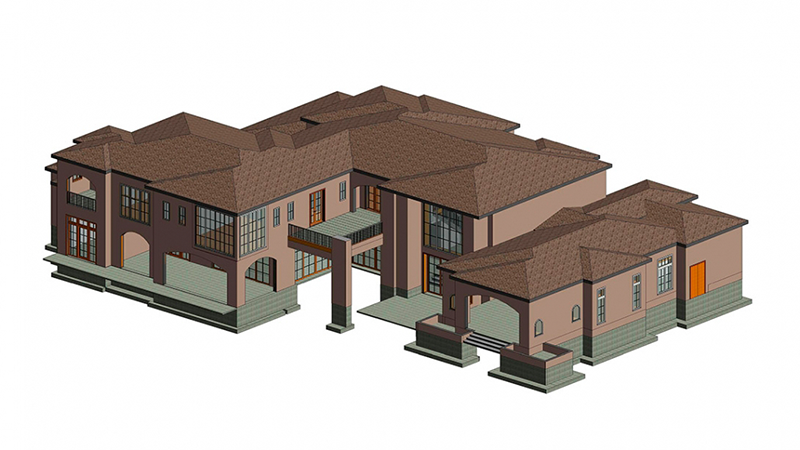 Most of the professional 3D drafting programs support the use of point clouds as references. Why is that important? Because a point cloud is the most accurate 3D representation of a real-life site or object that one can get. Point clouds are produced by laser scanning the site of future construction or renovation, capturing its as-is condition. Then, the raw files are ready to be imported into CAD software.
In the case of an existing building, for example, a point cloud allows a drafting specialist to recreate it in 3D with impeccable precision. This makes the renovation process more efficient since an architect is fully aware of a property's condition and specifics from the start. As a result, the proposed design will be 100% implementable and no design-related delays will happen in the process.
#3. 3D Rendering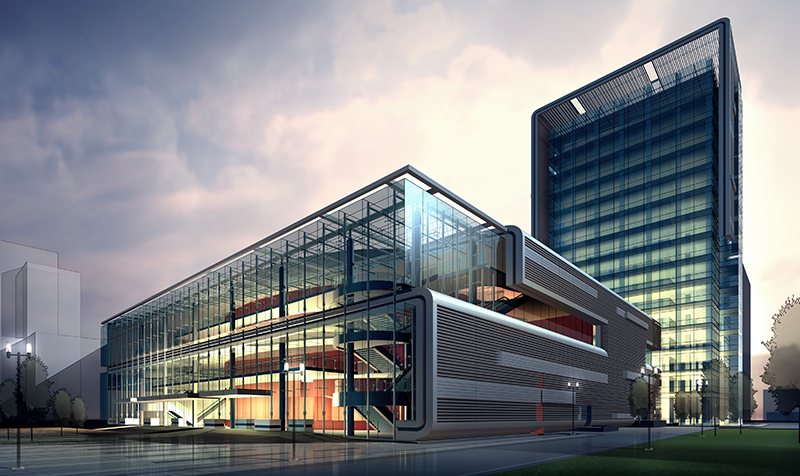 Next, 3D drafting includes the 3D rendering feature. It allows to apply lighting, textures, and materials to 3D objects in order to create realistic 2D images. Those are perfect for presentations when an architect needs to clearly communicate every design aspect to their client.
With 3D architectural CAD, it's possible to visualize both exteriors and interiors. This way, one can show what an entire place will look like when it's finished. Looking at realistic images, a client can instantly understand an architect's ideas. Therefore, the former can suggest any necessary changes at the earliest stages of a project, saving their money and time. Ultimately, the use of 3D renders truly helps to increase customer experience.
#4. Extraction of 2D Documentation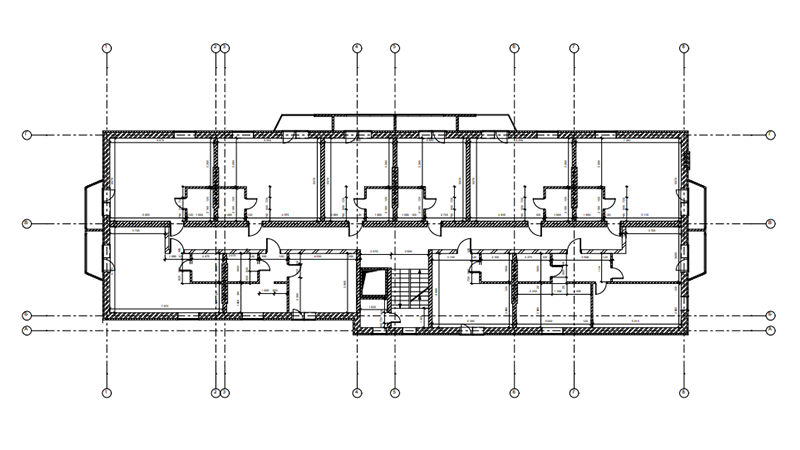 Naturally, 3D images are great for presentations and marketing, but they are of little use when it comes to construction. Surely, a construction team can benefit from having high-quality 3D visuals to get a comprehensive understanding of the project. Especially with the use of AR or VR technology. But they definitely cannot work without detailed 2D technical drafts. Plus, there's also the need to get legal approvals, which requires substantial documentation as well.
However, there's no need to worry about doing 2D and 3D drafting separately, doubling the amount of work and cost. Because it's possible to generate all the necessary 2D documentation from 3D-drafted models. That includes floor plans, elevations, mounting/dismantling layouts, utility systems plans, furniture layouts, and anything else an architect might need. And, of course, one can add annotations, colors, etc. to those 2D drafts to make them easy to use.
#5. Easy 2D to 3D Conversion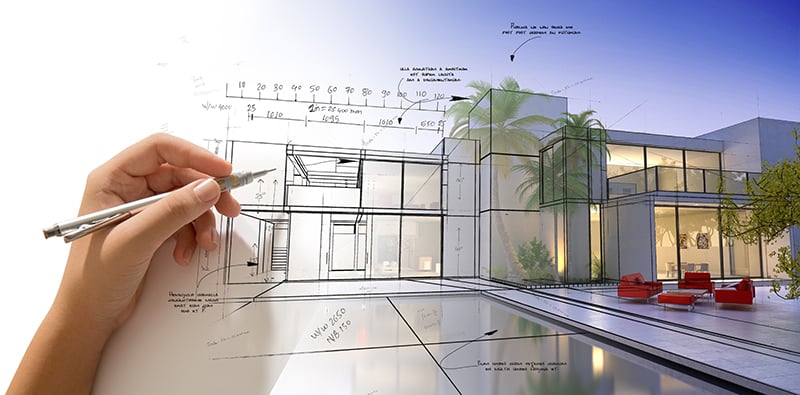 Just as it's possible to generate 2D drafts from 3D models, it's also possible to do the opposite. Meaning, 3D drafting specialists can create accurate 3D models based on existing 2D drafts. One can even do that using paper drafts as references. All because they are easy to digitize in CAD software. Drafters do that by tracing the lines and adding the necessary annotations and elements. Overall, it's an extremely useful feature that allows to produce high-quality results within a very short time.
So, those were the 5 main features of 3D computer-aided drafting that every architect needs to know. One can say that CAD offers simple, but powerful tools for making 3D images. It may not produce the most photorealistic results in terms of 3D rendering. However, its capacity is more than enough to prepare great presentation visuals that will make any client love a project from first sight. Furthermore, the easy conversion of 2D drafts to 3D ones and vice versa adds the much-needed flexibility to the design and implementation process.
Are you interested in using CAD services to improve your workflow? Contact us and get high-quality 3D drafts at the most reasonable price!
What is 3D drafting?
3D drafting is the process of creating three-dimensional models using professional CAD software. This type of drafting is used by specialists in many industries, including architecture, engineering, and construction.
How are point clouds used for 3D CAD?
Point clouds are used as references to create accurate 3D models of existing buildings and sites. They are imported into CAD software, traced and edited to make three-dimensional representations of real-life objects in their current state. This is extremely helpful for construction and renovation projects.
How is 3D drafting used for architecture?
First of all, 3D drafting is used to produce realistic 2D images, as well as AR and VR visuals, for project presentations, marketing activities, and construction works. Plus, 3D CAD assets can be optimized for 3D printing of scaled architectural models.
Is it possible to convert 2D drafts to 3D models?
Yes, it's possible to create 3D models based on 2D drafts. Drafting professionals do it by using the "Extrude" tool.
https://drawings.archicgi.com/wp-content/uploads/2020/07/3d-drafting-key-features-preview.png
177
364
anastasiia
https://drawings.archicgi.com/wp-content/uploads/2020/04/archicgi-logotype-white-e1586786914130.png
anastasiia
2020-07-22 16:30:57
2020-10-01 08:39:53
3D DRAFTING: 5 KEY FEATURES OF 3D CAD YOU NEED TO KNOW