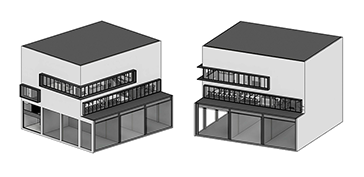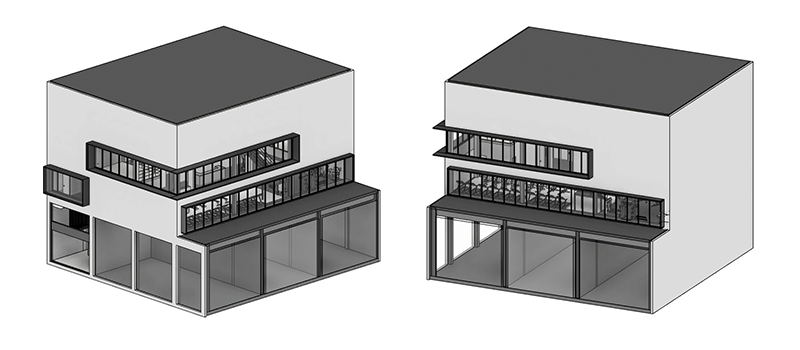 Anyone who has spent time in the world of architecture and construction has at some point heard of the terms 'Building Information Modeling' and 'Autodesk Revit' being used in the same sentence. And that's hardly surprising – after all, BIM allows architects to digitally visualize objects with the accuracy of the real environment. No other technology has been as successful in getting building performance insights before construction, reducing risk, improving worker efficiency, and getting better design quality – all at the same time.
The same can be said for Revit by Autodesk. Popularly known as the go-to software among professionals in the AEC industry looking to realize their BIM process, it was originally developed in 1997 by Charles River Software. Autodesk eventually acquired Revit in 2002, introducing it into the mainstream. The popularity of the software has not slowed down ever since. Now, it's also the preferred program of any professional outsource BIM company.
But why is Revit really so popular among AEC specialists? Below, we shall explore 5 outstanding features of Revit by Autodesk that make it the top choice for BIM projects.
#1. Parametric Data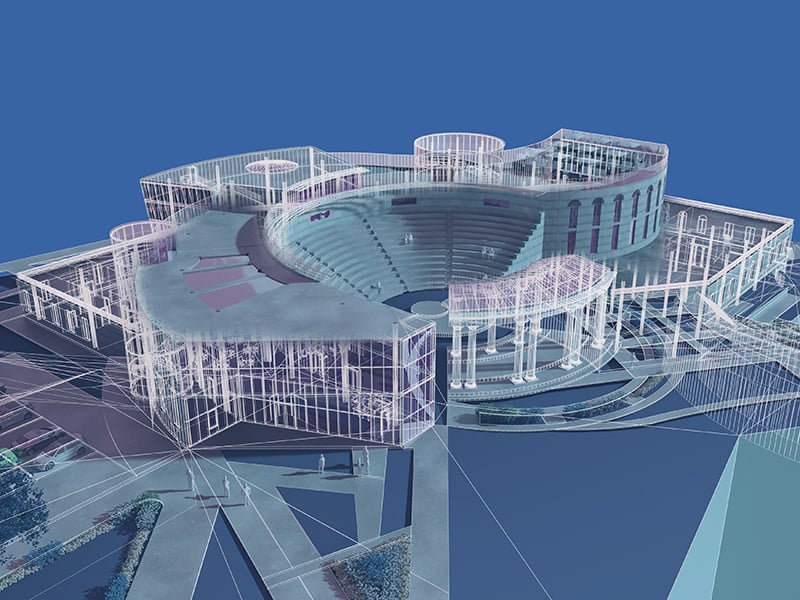 One of the biggest benefits of BIM is the ability to simulate real-life environments on a digital scale. The Parametric Data feature by Autodesk Revit helps make this possible. The function allows users to add parameters to specific products, and then automatically coordinates the changes proportionally throughout the structure. This includes both design elements, measurements and other things that factor during the product lifecycle, such as support information, energy usage, product specifications, and manufacturing URLs.
By automating what would be a lengthy process of changing the effect of a parameter in all the aspects of the design, Autodesk Revit's parametric data feature helps architects save vital time. This allows them to focus on the more sensitive and essential aspects of the project, instead of spending hours on repetitive tasks.
#2. Conceptual Design Environment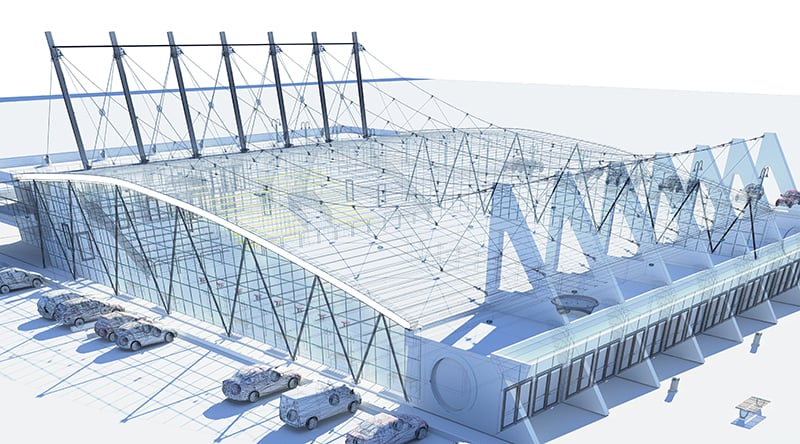 Any architect worth their salt knows how important it is to have everything in order during the conceptual phase. Any errors or inadequacies here will adversely affect the entire project. With the Autodesk Revit's Conceptual Design Environment (CDE) feature, this can be easily avoided. With the help of various conceptual design tools, users can create masses in a simulated environment beforehand. These will help them perform preliminary analyses and explore ideas. A top example is architects using massing families in Revit to apply detailed elements such as walls, floors, or curtain systems.
The unparalleled flexibility that CDE offers architects right in the early stages of the process has a major benefit. As key analyses are done and options get explored right at the beginning, the margin of error gets considerably reduced. This helps avoid the hassle of having to make big changes or even abandon and redo the project at a later stage.
#3. 3D Visualization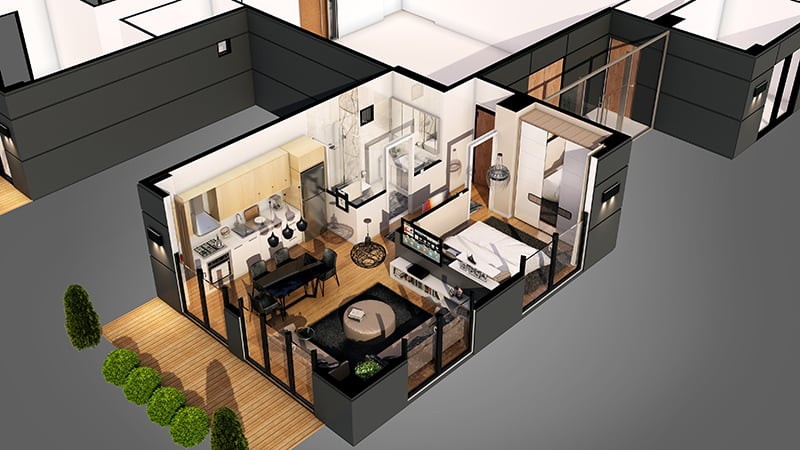 One of the most unexpected yet highly useful features of the Autodesk Revit is its ability to render 3D models. Without any hassle at all, architects can use the realistic visual style, which simulates textures and materials, to create photorealistic images. They can also customize the images according to their requirements. Rendering tools can be used to add and/or adjust factors such as artificial lighting, elements such as cars, plants, people, and decor. Specialized tools such as the Place Decal Tool can be used to add images to surfaces.
Using 3D rendering in Revit allows architects to make more effective presentations to convince their clients and team members of the project potential. It also helps them render visualizations that they can use for advertising on social media in advance to create a hype about their upcoming offerings and even get advance bookings.
#4. Generative Design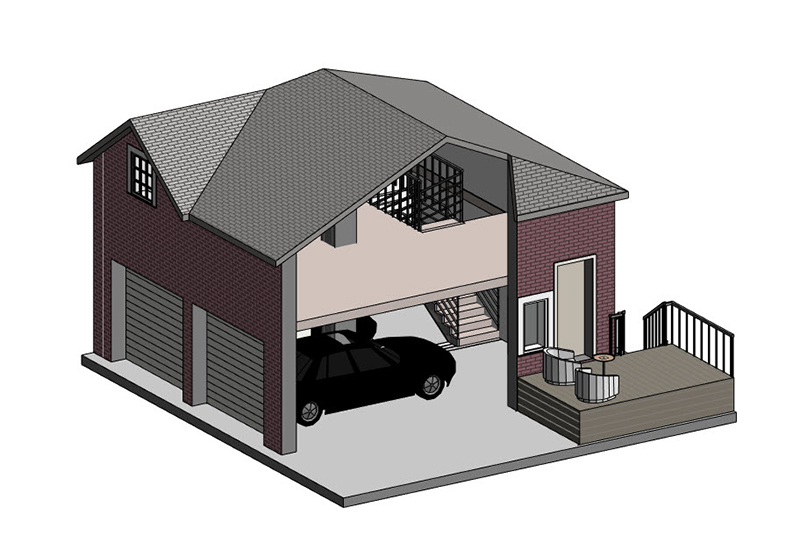 Having existed as a major buzzword among architects for a while now, it is only recently that generative design has come into the mainstream. This new feature in Autodesk Revit helps to find all the possible options that can be used to solve a particular problem. All architects need to do is specify the inputs, goals, and constraints. Using the power of computing, the software can both find multiple alternatives to the issue and show how each of said alternatives stack up against the specified goals.
One of the best examples here is Japanese real estate mogul Daiwa House's urban housing systems — they specialize in building state of the art homes in small plots, which are both space-saving and fulfilling. The unique concepts would have been rather impossible to make was it not for generative design tools.
Need top-notch CAD drafting services? We'll take care of drawings creation, digitalization, BIM and Revit modeling.
Users can both generate their own designs or customize any one of the 3 readymade studies that Autodesk offers. This way, when they have all the options and their value laid out before them eliminates the element of guesswork, and allows them to evaluate the best path to reaching their goals.
#5. Worksharing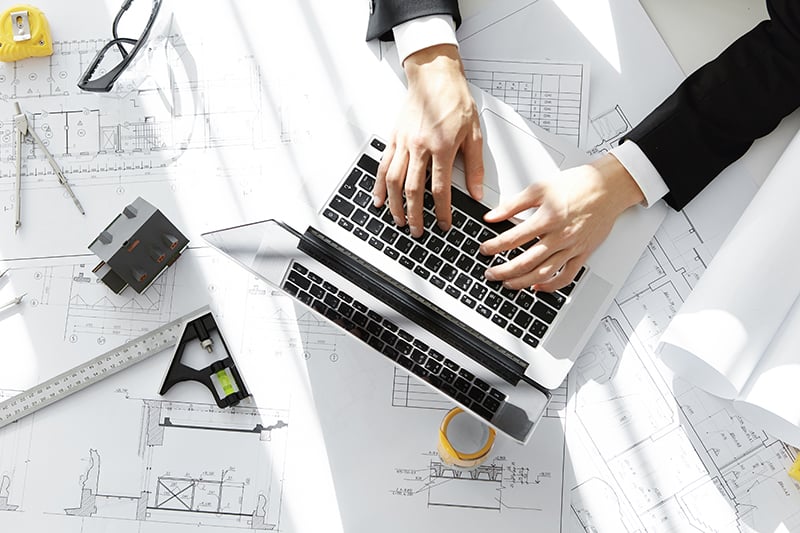 In today's times, distributed teams and outsourcing are more the norm than the exception. It is therefore important for team members to be able to collaborate successfully. The Autodesk Revit helps facilitate this through its worksharing feature. This feature allows team members to work together by linking with each other via cloud connection. The information gets stored in a single central file, which any user can access and work on at any point in time.
Worksharing through Revit makes working on the project more seamless by having users from different worksets to collaborate. Without the constraints of time or physical location, projects are done faster, and with the least number of corrections and do-overs. For instance, a single construction project can have both architects and structural engineers work separately but simultaneously on the interior, the exterior, and the site.
So, these were the top 5 features of the Autodesk Revit that makes it the go-to for BIM projects. While there are other Building Information Modeling software on the market, Revit scores the best due to its versatility. Besides offering an unparalleled experience, it allows users to make the best of advanced features such as parametric data and generative design. It also enables worksharing, has a conceptual design environment and allows architects to render photorealistic 3D images of their models.
Wonder how much high-quality drafting services cost? Check out the examples of our real projects with pricing.
Looking to power your construction process with BIM services? Contact us today! Our Autodesk drafting and modeling services provide every benefit the technology has to offer.
https://drawings.archicgi.com/wp-content/uploads/2020/10/autodesk-revit-for-bim-projects-preview.png
177
364
anastasiia
https://drawings.archicgi.com/wp-content/uploads/2020/04/archicgi-logotype-white-e1586786914130.png
anastasiia
2020-10-01 16:30:13
2020-10-02 16:39:52
AUTODESK REVIT: TOP 5 OUTSTANDING FEATURES FOR BIM PROJECTS