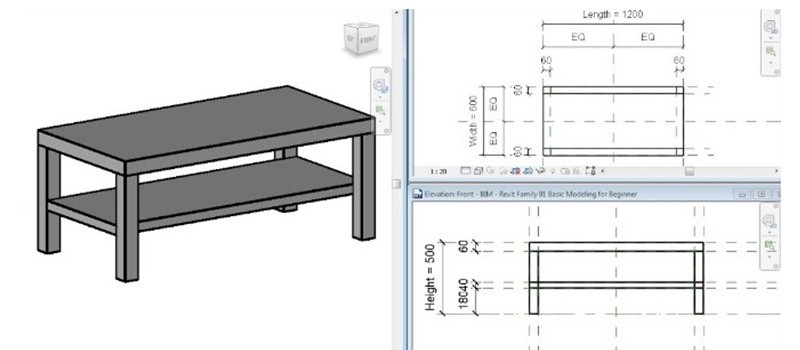 3D CAD modeling services is a key to productive collaborations between Furniture Manufacturers and Interior Designers. They provide high-quality 3D objects that can be put on a website for easy downloading. By offering such BIM content, furniture companies can make creators of design projects choose their product even before the construction will begin.
A Furniture Manufacturer wants to get more Interior Designers to work with him on large projects and on a regular basis. In order to start new collaborations, he needs to provide BIM versions of his products for download as all modern design specialists build their interior in CAD software before presenting them to clients. The problem is that Manufacturer knows nothing about 3D CAD modeling services and what materials he needs to send to get the best result. He searched many websites about BIM but didn't find any information on the required references for an order. How is he supposed to set a task for CAD services without having such information?
As an experienced CAD company, we know exactly what BIM specialists need to deliver excellent results and how detailed brief materials should be. Learn 5 most valuable references for 3D CAD modeling services in order to get accurate BIM for your furniture.
#1. Shop Drawings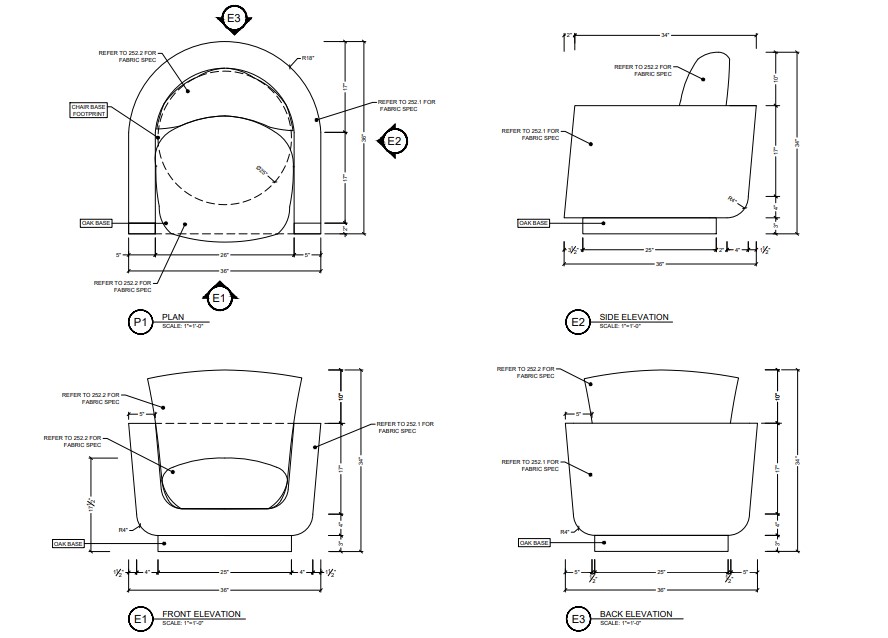 The most important basic reference for 3D CAD modeling services are shop drawings. It doesn't matter whether it's a millwork project or upholstered furniture case, the accurate shop drawings will be the foundation for the 3D version of a product. It's vital that the drafts include all dimensions and at least several views so that 3D CAD modeling specialists could have all the necessary information. But the best benefit of digital drawings is that 3D experts will be able to insert them directly in a CAD program and use as the foundation template for a future model.
#2. Design Sketches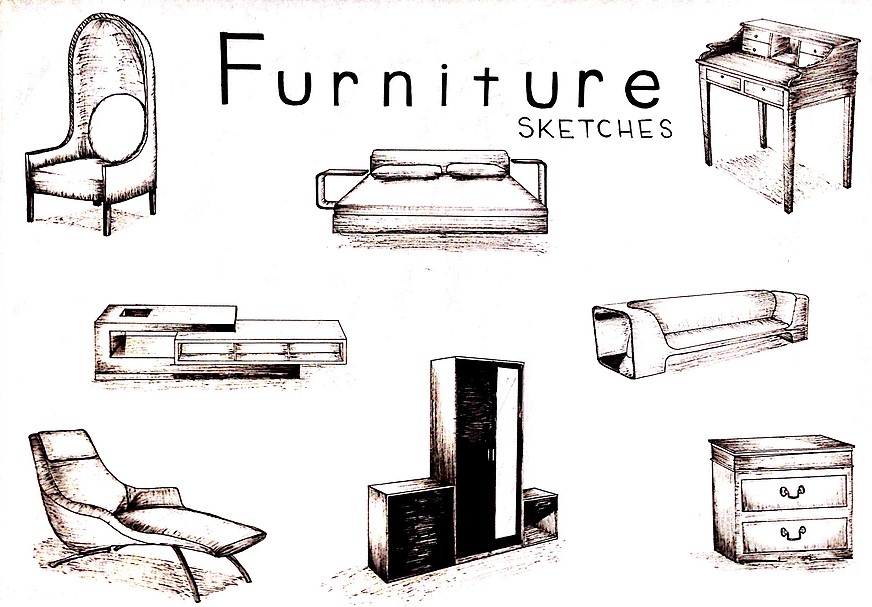 Design sketches are essential for understanding the furniture look that Manufacturers want to implement. If the drawings provide accurate technical data about a product, the sketches outline the design features and details. Upholstery styling, carved wooden legs and handles, forged elements – everything Designers came up with for the final product look is on the sketches. These references can be drawn by hand or in 2D graphics software – both options are optimal for 3D CAD modeling services.
Need top-notch CAD drafting services? We'll take care of drawings creation, digitalization, BIM and Revit modeling.
#3. Textures and Materials Examples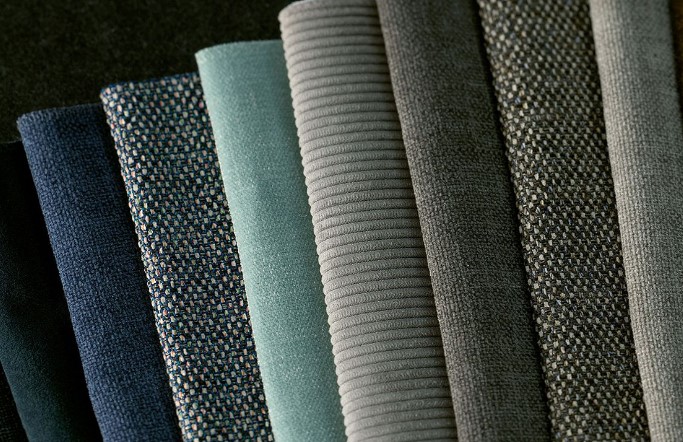 When ordering CAD services for furniture, Manufacturers hope that the Interior Designers will use 3D models from their website in the projects and order the real product later on. That's why they often want highly detailed 3D versions of their items. To achieve this, Manufacturers need to send the CAD studio as many examples of materials as possible, so that experts of CAD modeling services could select the right textures. To give a taste of what materials should look like, Furniture Manufacturers can send links to the websites with materials, product photos, and even real samples. 
#4. 3D Models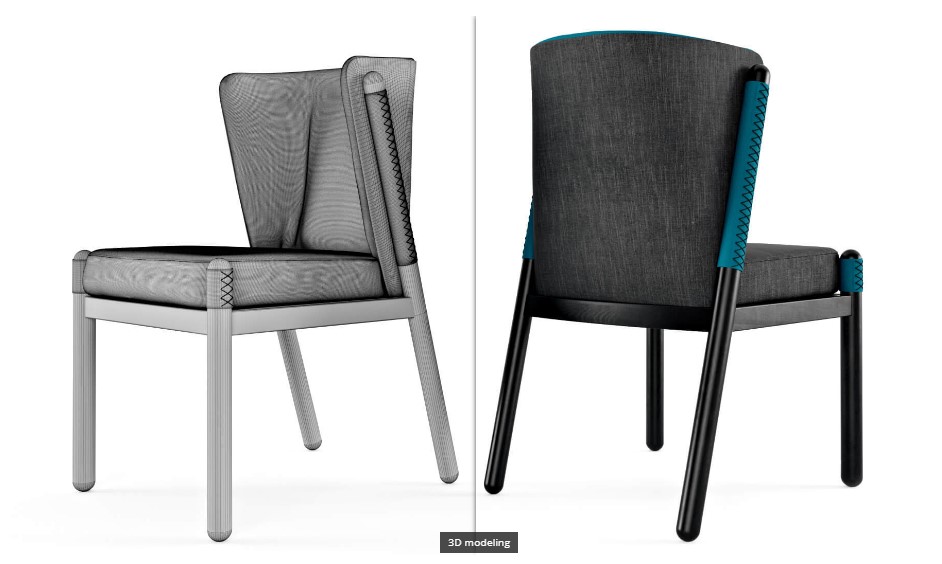 If a Manufacturer already has 3D models that he ordered to visualize a product, they will significantly help in creating BIM. Based on ready-made models, specialists of 3D CAD services can create versions suitable for downloading from the websites. Usually, the size of BIM files is smaller and the formats are compatible with software that Architects and Designers use for developing their projects. The most common formats of 3D modeling references that can be converted into CAD programs are stl, 3ds, max, obj.
#5. Photos and Renders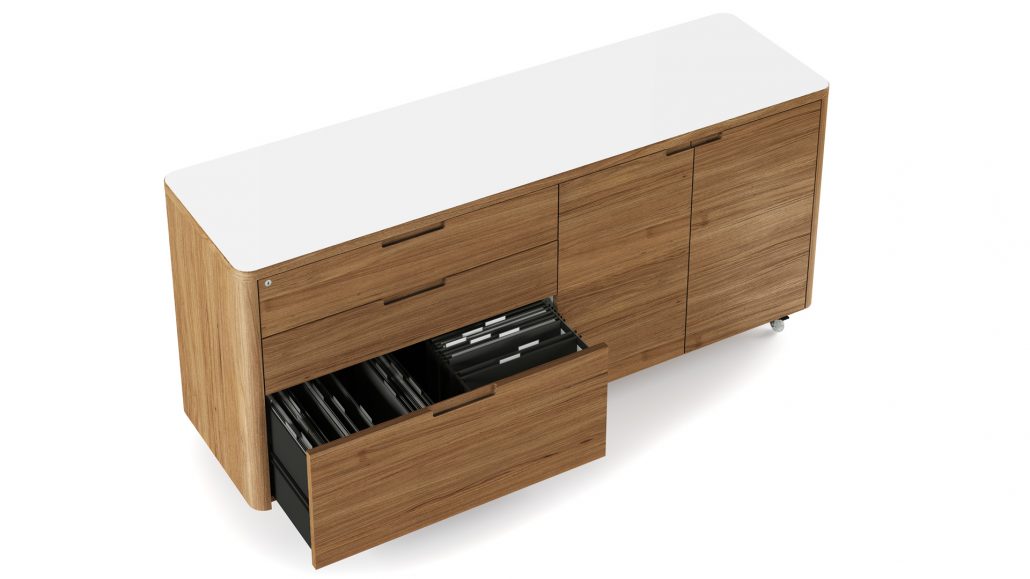 When it comes to products that go on sale, Manufacturers most probably have already got marketing photos or 3D renders. These kinds of pictures will be perfect additional references for 3D CAD modeling services that will help BIM specialists to envision furniture design very precisely. Thanks to that, they will be able to create CAD 3D models as close to real products as one can imagine. The more views the pictures will have, the better the reference it will be for 3D CAD modeling artists, which will accelerate the effectiveness of BIM services in general.
The main keys to getting the most accurate 3D objects of furniture are a meticulous description of the task and carefully selected references. Using our list of required materials for a brief, the Manufacturer will get perfect 3D versions of their goods in a suitable format. All they need to do is send the mentioned files and get the output in no time. As a result, Designers and Architects will be able to download furniture BIM, use them in the development of their projects, and then order a real product during implementation. All in all, everyone involved gets benefits. 
Wonder how much high-quality drafting services cost? Check out the examples of our real projects with pricing.
Want to get accurate and high-quality BIM for your website? Use 3D CAD modeling services of our company and get detailed 3D objects that can be used in different design and architectural projects.
https://drawings.archicgi.com/wp-content/uploads/2019/07/3d-cad-modeling-services-references-Preview.jpg
177
364
vysotskaya
https://drawings.archicgi.com/wp-content/uploads/2020/04/archicgi-logotype-white-e1586786914130.png
vysotskaya
2019-07-03 16:30:24
2020-04-17 10:10:06
3D CAD MODELING SERVICES: 5 KEY REFERENCES FOR A FURNITURE BIM PROJECT