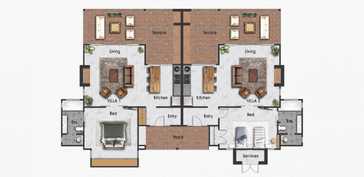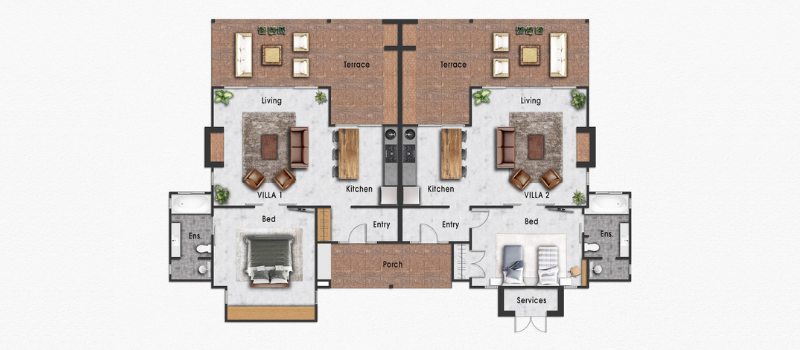 As a real estate professional selling properties on the primary housing market, you must feel the difficulties of promoting something that doesn't exist yet. Prospects are uncertain about investing, visuals are scarce, and site tours only add to the potential buyers' anxiety. And oftentimes, the only kind of images you have for the listings are plain black-and-white floor plans, which many people don't find all that helpful. So, what can you do to improve your pre-sales without investing a huge chunk of your budget in promo visuals? The answer is — use 3D architectural drawings.
Being a professional drawing studio, we regularly create CG content that allows realtors and developers to sell new properties — including those still under construction — much faster. And we want even more real estate professionals to benefit from using 3D color drawings in their work. So, our studio wrote this article to tell you how this kind of CGI can help up your sales game. Take a look!
#1. Architectural 3D Drawings Show Buyers the Full Potential of Unfinished Properties
Before

3d space plan

After
The number one thing that causes prospects to hesitate when buying primary real estate is that they cannot see its entire potential when it's not finished yet. In this case, 3D architectural drawings help greatly, as they combine the precision of regular floor plans and the visual appeal of virtual staging. This way, your prospects can easily picture what their house and apartment can look like when completed. Plus, you can choose whichever interior style will look more attractive for your target audience or suit the property the most. That will help to inspire your potential buyers to make the purchase even more.
#2. Color CG Floor Plans Make It Easy for Prospects to Understand Size and Layout of a Place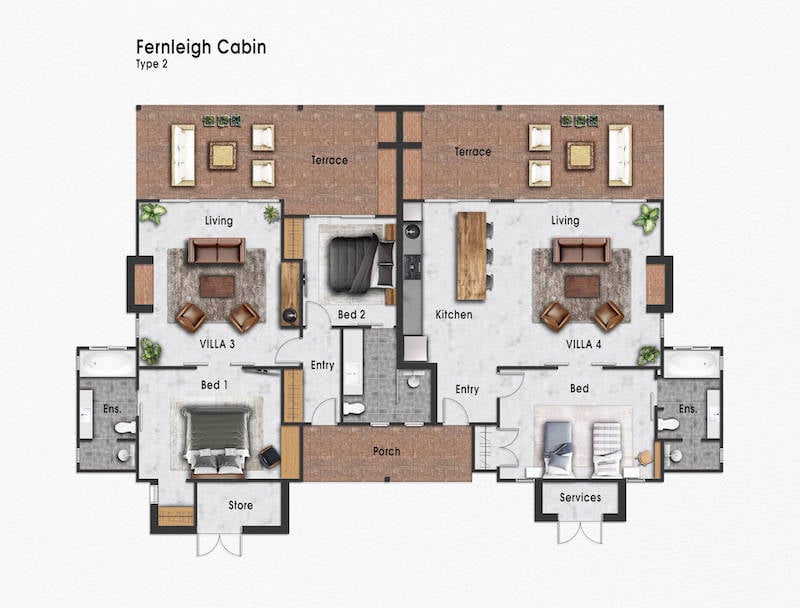 Most people find it challenging to understand the actual dimensions of a place when looking at listings for properties that are yet to be finished. Because regular 2D architectural drawings are hard to read for those who have no background in architecture or interior design. And 3D renders usually don't show every room from multiple different angles, focusing only on the best views instead. Moreover, it might be difficult for prospects to know for sure what kinds of layouts will work for each space.
Need top-notch CAD drafting services? We'll take care of drawings creation, digitalization, BIM and Revit modeling.
But with architectural 3D drawings, you can clearly demonstrate what items will fit into each area and how they can be arranged efficiently. For instance, using 3D real estate floor plans, you can show that a compact-looking bathroom actually has enough space for a bathtub, and not just a shower cabin. This way, your buyers will immediately get all the necessary information about the property and will be less hesitant to sign off on the purchase.
#3. Real Estate 3D Drawings Make Your Listings Pop Throughout All Marketing Channels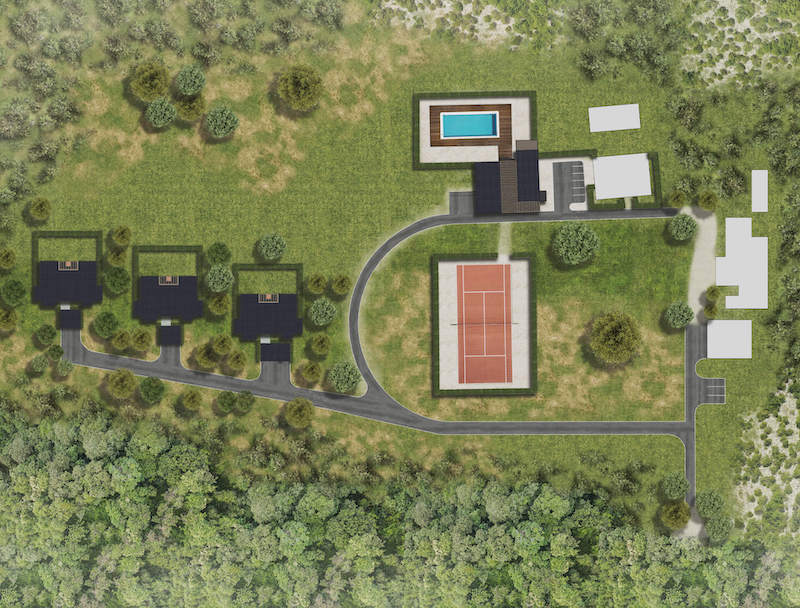 Since the real estate market is super competitive, it's crucial to not just have well-composed listings, but to stand out from the crowd. And with crisp and colorful 3D architectural drawings, you have that covered. Using them, you can make your listings more eye-catching throughout all the main marketing channels, which are:
your own website;
specialized platforms and apps;
social media;
online and offline ads;
email marketing;
printed brochures and catalogs.
Overall, you can be sure that visually appealing 3D drawings will make people click on your entries more often. Also, they will remember your offers better than those of your competitors.
#4. Photorealistic 3D Floor Plans Help You Look Even More Caring and Trustworthy In the Eyes of Your Clients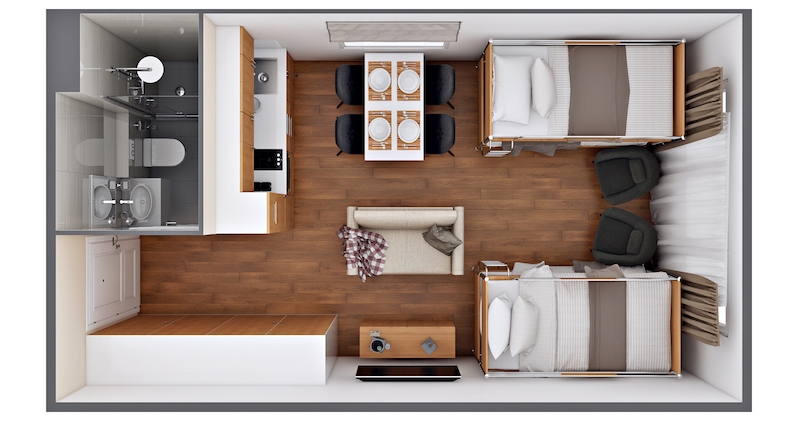 Besides being very informative and visually attractive for potential buyers, architectural CG color drawings can also boost your reputation in the eyes of your clients. Because the use of this kind of imagery shows that you are a true professional who cares about customer experience. Namely, it demonstrates that you want your buyers to feel comfortable throughout the whole process of choosing and purchasing a new home. And that you're ready to go the extra mile to provide that. So, seeing beautiful 3D floor plans, people will definitely feel that they can trust you.
Now you know enough to make your own decision on whether to use 3D architectural drawings in your work. As you can see, it can really improve the results of your marketing efforts, as well as your relations with clients. Plus, it's so easy to get those visuals. All there is to do is find a drafting studio, where professionals will do the work perfectly.
Looking for high-quality CAD services to boost the performance of your listings? Contact us and get beautiful architectural 3D drawings faster than you can imagine!
Wonder how much high-quality drafting services cost? Check out the examples of our real projects with pricing.
https://drawings.archicgi.com/wp-content/uploads/2021/12/3d-architectural-drawings-for-realtors-and-developers.png
177
364
anastasiia
https://drawings.archicgi.com/wp-content/uploads/2020/04/archicgi-logotype-white-e1586786914130.png
anastasiia
2021-12-09 16:30:29
2021-12-09 17:01:18
3D ARCHITECTURAL DRAWINGS: HOW THEY HELP REALTORS AND DEVELOPERS PRE-SELL PROPERTIES