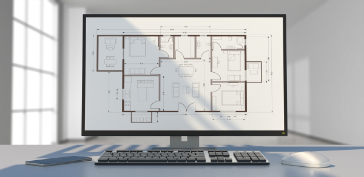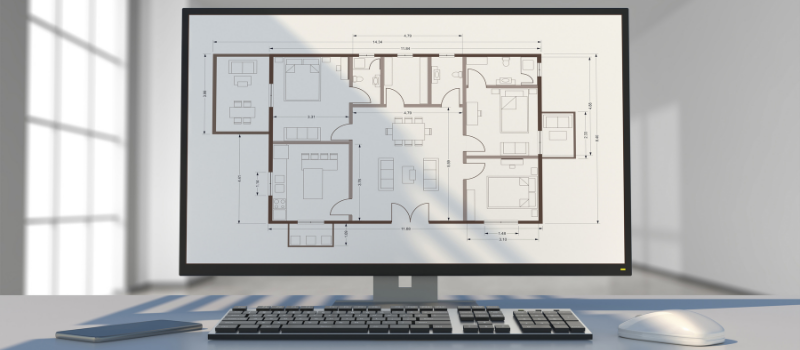 FreeCAD vs AutoCAD — what are the differences between those two drawing programs? That's the question many architects want answered as they're looking for the best option for their work. And that's completely understandable. When it comes to CAD software, every architect needs to pick a program that works absolutely perfectly for them. Otherwise, they end up developing a workflow that's inefficient and stressful. Moreover, having chosen the wrong software for their work, architecture professionals risk making mistakes and causing project delays, which is unforgivable in the eyes of their clients.
Now, why AutoCAD and FreeCAD specifically? Because both of these programs are recognized as some of the top choices for architectural CAD. Yet, they are so different, which makes it hard to outline all of their pros and cons. But if you want to get the most out of outsourcing drawing services, you have to know in advance what software you want the drafters to use. So, as a professional drawing studio, we're about to help you see exactly what you can get with each option. After reading this article, you'll be able to make your choice right away. Now, ready to learn the answer to your question? Then let's roll!
#1. Price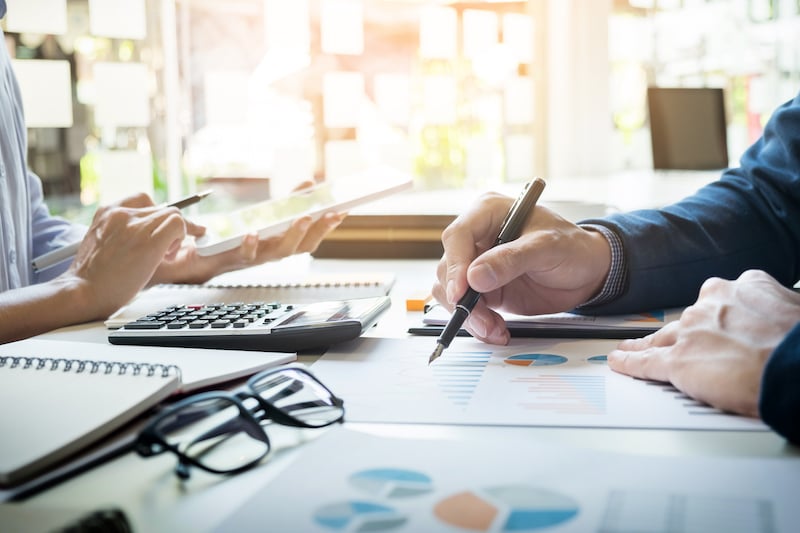 Let's begin our FreeCAD vs AutoCAD comparison by looking at their price. FreeCAD, as the name suggests, is absolutely free software. AutoCAD, on the other hand, is not. It's a subscription-based program that costs $220/month or $1,775/year. That's the first significant difference between the two.
Considering it, one can say that FreeCAD is a better option for students and beginners in the architecture field. At the same time, AutoCAD has several advantages as a top-notch paid program. For instance, it has very efficient customer support that's always there for you to help.
#2. Type of Modeling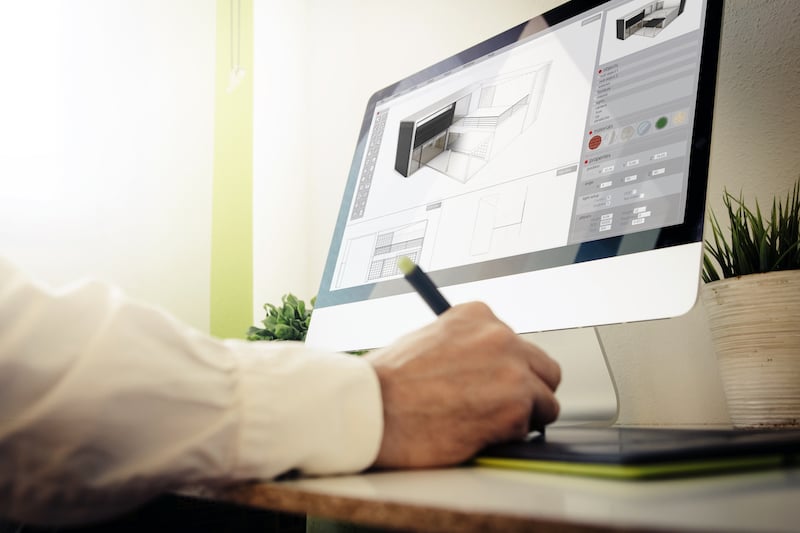 Both AutoCAD and FreeCAD can be used for 2D drawing and 3D modeling. But FreeCAD is solely parametric modeling software, while AutoCAD allows for direct modeling. Although there are some tools for parametric modeling in AutoCAD as well. Now, what's the difference between the two?
With parametric modeling, you create 3D models by introducing a chain of parameters. Those include dimensions and constraints — relationships between geometric entities. Together, the parameters determine the size and shape of a 3D object. Every time a new parameter is introduced or an existing one is changed, the model updates automatically. The change affects the entire object, which provides for a high level of precision. But it also means that this kind of modeling requires extremely careful planning.
Need top-notch CAD drafting services? We'll take care of drawings creation, digitalization, BIM and Revit modeling.
In the case of direct modeling, you create 3D objects by directly manipulating faces. You can click on, drag and reshape any element freely, without having to worry about your actions affecting the rest of the model. It allows architects to quickly explore different ideas to find the most optimal solution.
Now, FreeCAD vs AutoCAD, parametric vs direct — which is the best option? In this instance, FreeCAD is particularly useful for those who put order and accuracy above everything else. AutoCAD, on the other hand, allows more freedom and creativity in design development. So, here you should make your choice depending on what it is you value most as an architecture professional.
#3. Range of Features
Both FreeCAD and AutoCAD have quite a wide range of features for CAD drafting. To make the lives of their users easier, AutoCAD developers have designed industry-specific toolsets. Naturally, there's one for architecture. It includes numerous features that help architects speed up their drawing process and boost their productivity. There are also quite a few plug-ins you can use to have even more possibilities with this program. But for the most part, it already has a ton of useful features, and new ones are added every year.
Now, what about FreeCAD? It has a decent range of built-in features. But its biggest difference from Autodesk here is that it's open-source software. It means that you can modify the program to your liking and add any kind of new features to it. For that, you need to know the Python programming language. Then, your possibilities with FreeCAD can be almost endless.
#4. Animation Capacity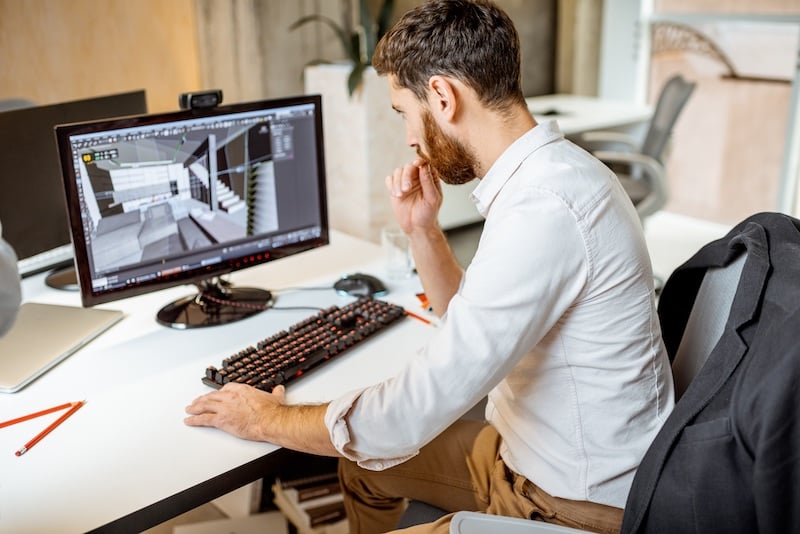 You can make animations in FreeCAD and AutoCAD alike. However, it's much easier in AutoCAD. This program has everything an architecture professional needs to create a walkthrough video for their design presentation.
In FreeCAD, the animation workbench is rather basic in terms of what it originally offers. So, to make a good 3D video in this software, you should go straight to coding. And if that isn't something you can do, FreeCAD won't be your best choice for animation.
#5. Rendering Capacity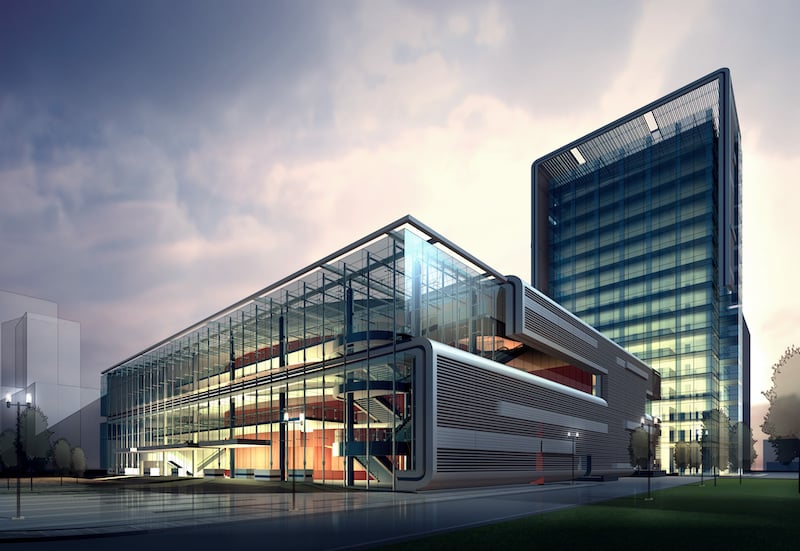 The last difference in our FreeCAD vs AutoCAD comparison is the capacity for 3D rendering. Now, both of these programs allow you to make 3D renders of your designs. But AutoCAD has a built-in renderer, which means you don't need any extra software for that. FreeCAD, on the other hand, requires a third-party renderer. It supports POV-Ray and LuxRender.
Now you know the 5 main differences between FreeCAD and AutoCAD. We hope that this article was helpful for you in choosing software for your work. After all, it's essential to know about all the possibilities at your disposal to develop a truly efficient workflow. For instance, as you can see, you cannot use FreeCAD to the fullest if you don't know how to code. At the same time, AutoCAD offers a complete package of built-in features that can help you increase your productivity. So, remember that for the next time you outsource architectural CAD for your projects to save yourself time and effort.
Looking for professional drafting services? Contact us and get impeccable 2D drawings and 3D models for your concepts fast and for a great price!
Wonder how much high-quality drafting services cost? Check out the examples of our real projects with pricing.
https://drawings.archicgi.com/wp-content/uploads/2021/05/freecad-vs-autocad-key-differences-view-preview.png
177
364
anastasiia
https://drawings.archicgi.com/wp-content/uploads/2020/04/archicgi-logotype-white-e1586786914130.png
anastasiia
2021-05-06 16:30:02
2021-05-06 11:58:49
FREECAD VS AUTOCAD: 5 KEY DIFFERENCES ARCHITECTS SHOULD KNOW