AutoCAD services are a surefire way to get high-quality drafts fast which is vital for the success of architectural and design projects. Fortunately, now Architects and Designers don't need to hire full-time draftsmen – after all, they can find an excellent outsource contractor. Even if it's not easy to find the right one, as an AutoCAD company, we know exactly how to do it and will share the insider information.
Let's imagine a usual situation – a small architectural company needs many CAD drafts of different types for a large-scale and complicated project. Due to the strict deadline, they have very little time. The company has only two in-house draftsmen and there is no way they will finish all AutoCAD drawings on time. The Architects want to find outsource contractors, but using such services is something new for employees of the company. There are so many websites of AutoCAD services on Google that choosing seems quite a daunting task. The architectural company can't make the wrong choice and get disappointing results because the deadline is coming soon.
Thankfully, as an outsource drawing studio, we know to what Architects and Designers should pay attention in order to choose the reliable contractor. Learn where to find outsource drafting services and how to choose one company out of many.
#1. Check The Highest Results on Search Engine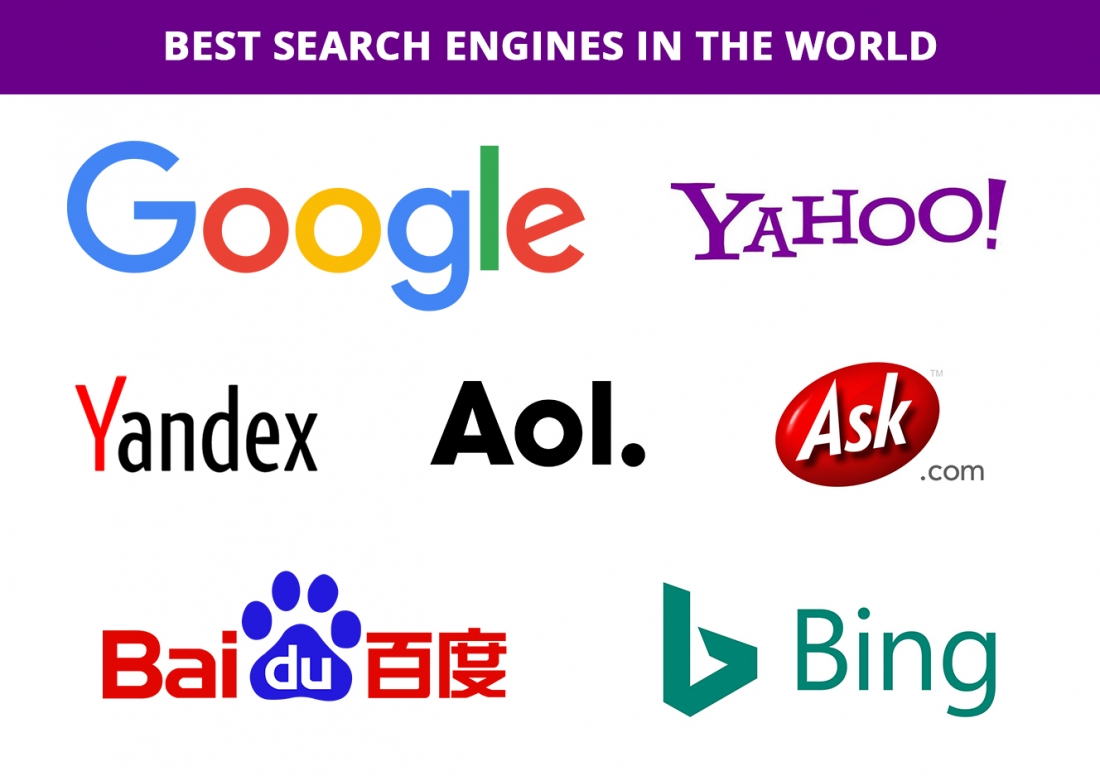 The first step is to find contenders for the place of an outsource contractor. For that, one can type "outsource AutoCAD services" into Google or any other search engine and look at the highest results on the first pages. Top-7 links are usually the most searched websites with unique content and high open rate, which are indicators of a company's popularity. Next step would be to visit these sites in order to find out more about their Autocad services and select some of the most optimal options.
First of all, one should pay attention to:
the range of AutoCAD drawing services;

the quality of drafts and the variety of different types of CAD drawings in portfolio;

quantity and authenticity of customer reviews.
This way, one can choose a few outsource CAD companies that meet all standards and proceed to gather more information about them.
#2. Compare Prices Between the Chosen AutoCAD Companies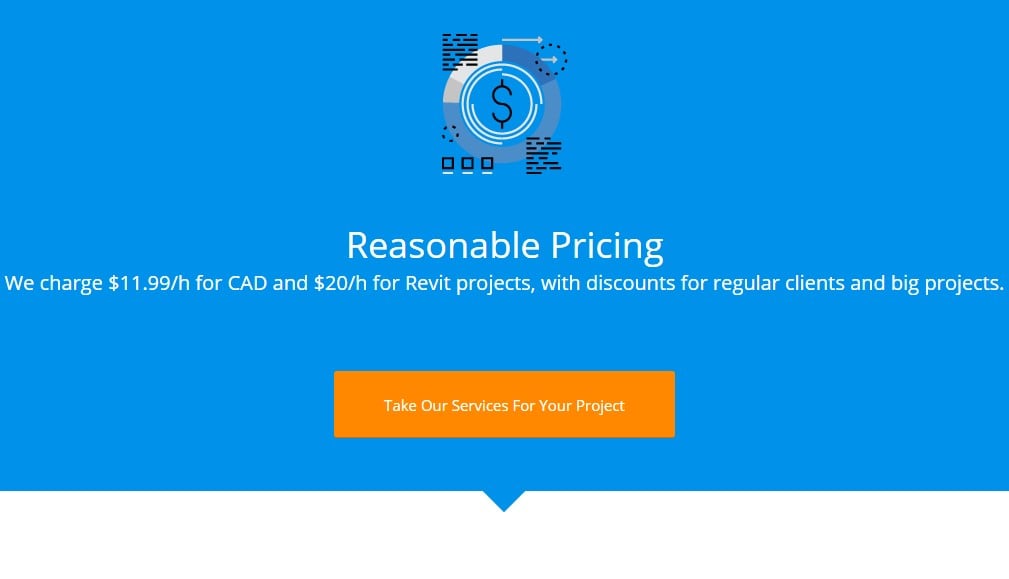 The next important step is to compare prices of AutoCAD services. The best option is to call the company and talk to the Manager in charge. And even though some CAD companies provide online calculators on their websites, these give only an estimate number – so it makes sense to call them anyway. Another solid option is to write an email. After the first customer enquiry, the Client Manager explains what information is needed to be sent for the final estimation. Here are the most important elements:
a brief with task description;

references for the project;

the deadline;

the purpose for what AutoCAD drawings will be used.
#3. Enquire About Turnaround Time and Deadline Guarantees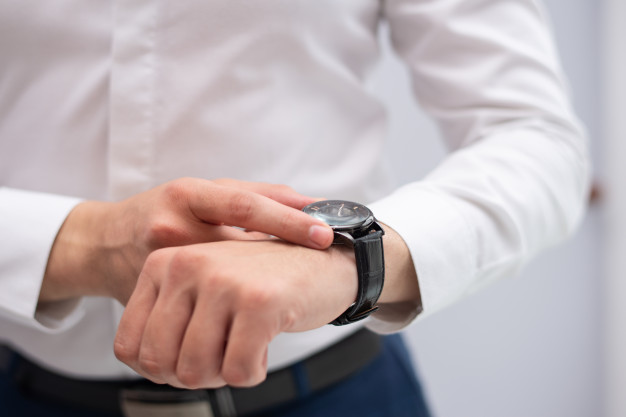 One of the most important factors in choosing AutoCAD services contractor is the workflow speed. After specifying all the details of a project, it's important to learn how fast the outsource company will be able to finish the task. However, the issue in not only the speed of work but also what guarantees that Architects and Designers can get to have outsource AutoCAD drawings on time. When it comes to first collaborations, it's hard to determine whether a drafting company really delivers results within deadlines and if it maintains high quality at such speed.
Need top-notch CAD drafting services? We'll take care of drawings creation, digitalization, BIM and Revit modeling.
#4. Learn About Communication Channels and 24/7 Service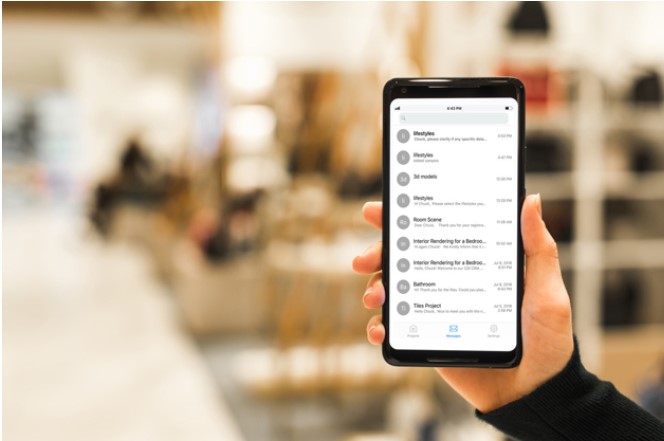 For Architects to control the working process on a project, the Autocad services contractor should ensure comfortable communication system with the team of Drafters. Some prefer more personal discussions through phone and Skype calls, some don't have time for it and want online chatting via emails and online platforms. It's ideal when a contractor offers all forms of communication to choose from.
In addition, if the potential contractor is in a different time zone, it's important to clarify whether Managers can communicate at the time convenient for the Architect. One should make sure that 24/7 services are available and take this into account when choosing a contractor at the end. For instance, ArchiCGI has its own communication platform which allows discussions between all participants of a project, the exchange of files and following process at any time and via any gadget.
#5. Ask About Special Offers and Client Benefits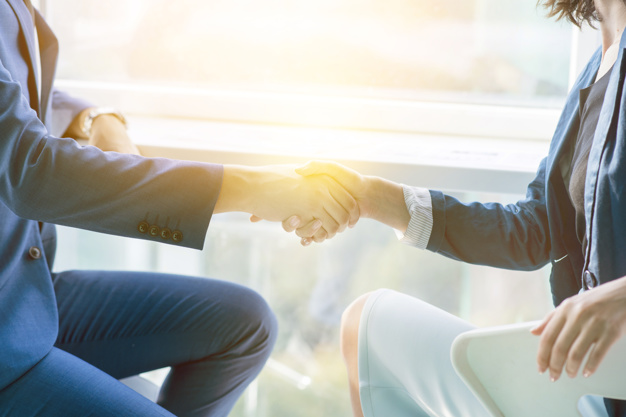 When it comes to a long-term business partnership, many studios agree to make discounts on AutoCAD services. If there is no information about benefits on a website, Architects and Designers always can get in contact with the Managers, ask questions about existing offers and find out all the details in advance. For instance, ArchiCGI offers discounts for those clients whose monthly amount of payments exceeds 2k US dollars.
#6. Find Out About the Company's Business Ethics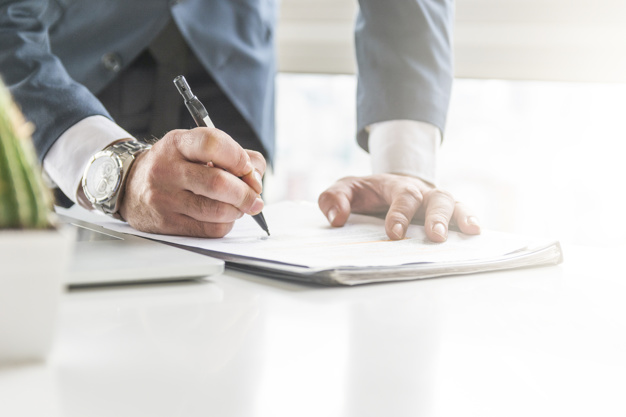 Before deciding on the final choice of the outsource contractor of CAD services, it's vital to determine the legal conditions of working with this AutoCAD company. Do they offer NDA? Do they put a copyright watermark on results for design and architectural projects upon request? One should ask all these questions as well as evaluate the level of customer service — how managers communicate and how quickly they respond.
#7. Ascertain About Quality Standards and Responsibility for Results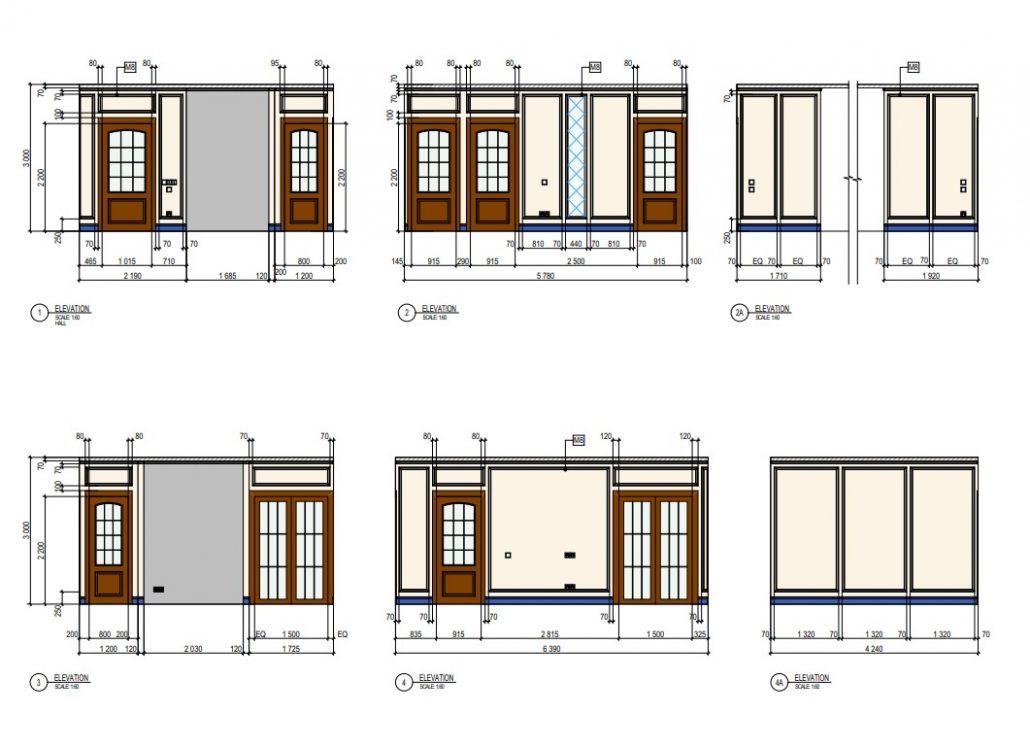 Last but not least, it is essential to make sure that the outsource company is serious about meeting quality standards. The reliable contractors of AutoCAD services have their own assessment criteria of quality that sometimes consist of several stages – compliance with the brief, accuracy test, aesthetics. For instance, ArchiCGI provides a double quality control system – first round is checking by Project Managers, and the second one – by teams' mentors. It guarantees high-quality results, otherwise the money will be returned to Architects.
Outsource AutoCAD services are effective for getting high-quality drawings without spending any effort and money on hiring employees, training them, purchasing equipment and so on. Despite the fact that there are a lot of studios providing outsource AutoCAD drawing services now, following our advice will help to easily find reliable contractors who will give the most satisfying result. If an outsource company meets all the requirements above, then such cooperation has high chances to turn into long productive years of collaborations.  
Wonder how much high-quality drafting services cost? Check out the examples of our real projects with pricing.
Want to find high-quality AutoCAD drawings for any type of project? Try our outsource drawing services and get the best result within the tightest deadlines.
https://drawings.archicgi.com/wp-content/uploads/2019/03/autocad-services-how-to-choose-contractors-Preview-e1552998087915.jpg
158
364
vysotskaya
https://drawings.archicgi.com/wp-content/uploads/2020/04/archicgi-logotype-white-e1586786914130.png
vysotskaya
2019-03-19 17:30:34
2020-04-17 10:14:47
AUTOCAD SERVICES: HOW TO CHOOSE AN OUTSOURCE CONTRACTOR