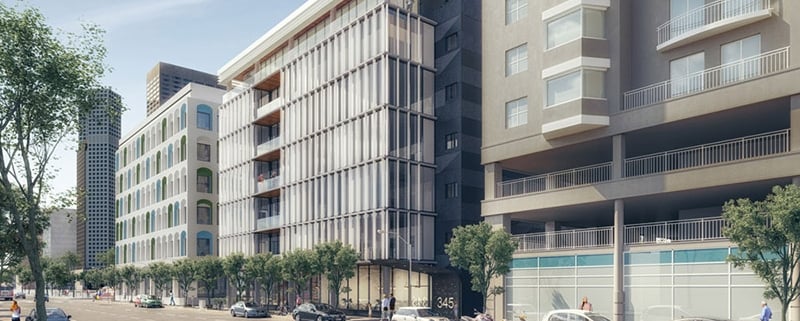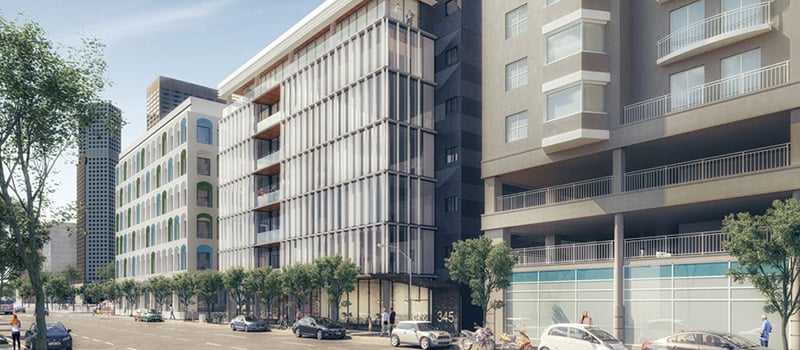 While working on a project, architects need tons of renderings on different stages so they can check if a 3D model of a building is alright. If they miss even the smallest error, this could postpone the deadline and cause problems with their clients. Therefore, getting renders fast is key to a productive and smooth workflow. But the speed of render depends directly on software 3D experts use.
Lots of 3D artists utilize 3ds Max soft and a V-Ray plugin for architectural renderings. However, they consume too much time, computer resources and artists' skills even for draft renderings. Therefore, it's extremely important to find a way to reduce all these expenses but get first-class visualizations at the same time. 
Good news, 3D rendering in Revit can solve both problems. As an experienced CAD contracting studio, we know how can Autodesk Revit optimize and simplify the process of working on a project.  Want to know too? Then, here they are — the top 5 reasons why you should try architectural 3D rendering in Revit right now!
#1. Revit Families Make the Whole Process Easier and Faster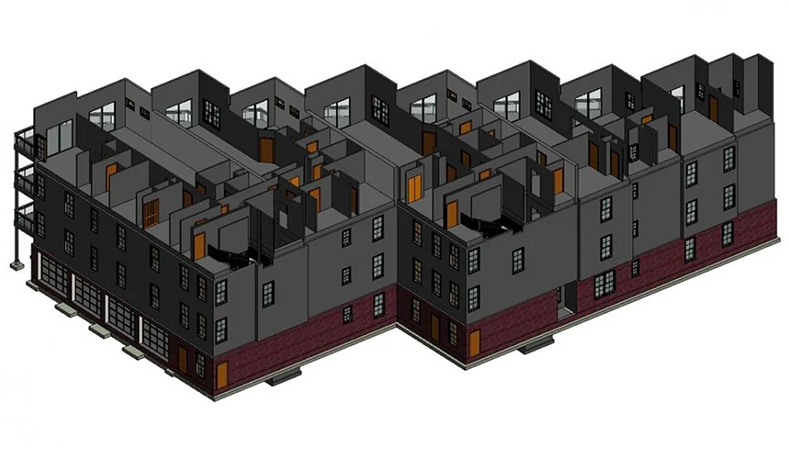 Filling the scene with 3D models is a basic step in preparing for 3D rendering — it creates the context and scenario for both exterior and interiors. Even if it's about an outdoor render, architects have to add other objects besides the building itself, such as vehicles, outdoor lights, decorative plants, etc. 
As for interiors, they also use furniture and decor to fill the premises. In such cases, 3D artists have to spend a lot of time searching for suitable indoor and outdoor 3D models online and setting them up. No need to mention, that some 3D objects are of low-quality, especially free ones, while top-notch3D models are expensive. 
For 3D rendering in Revit,  there is no need to look for and download 3D models. Whether it's interior or exterior render, 3D specialists have plenty of ready-made sets called Revit Families. All Families are categorized by type for more convenient use. For example, there are groups of architectural and building elements, such as doors, windows, columns, arches, pipes, bolts, etc. As for furniture and home equipment, Revit has a nice selection of furniture, decor, plumbing, household appliances, and so on. All Revit Families are of high quality and ready-to-use, but you can always download a new Family from the Internet or order a custom one.
#2. Revit Has Extensive Libraries of Materials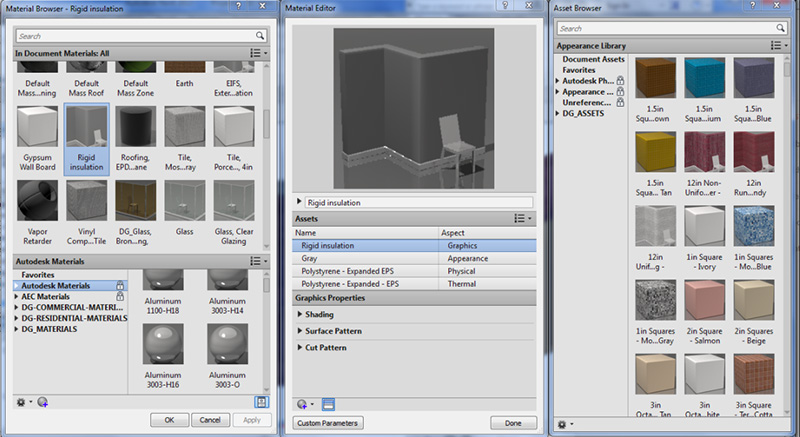 To make renders in such programs like 3ds Max, one needs to separately configure each material and texture, even if it is a ready-to-go pack downloaded from the Internet. 3D artists still need to apply them correctly, hence, take time to adjust textures to the shapes of 3D objects.
Choosing textures for 3D models in Revit is much easier than most of the other 3D visualization software. Revit has a large library of all the basic architectural materials for both indoor and outdoor objects. Therefore, architects and their hired contractors don't even need to look for material maps all over the Internet. The 3D artists can choose any popular texture from the Revit software library, as well as download a new one if necessary.
#3. Setting Up Cameras for 3D Rendering Is Convenient in Revit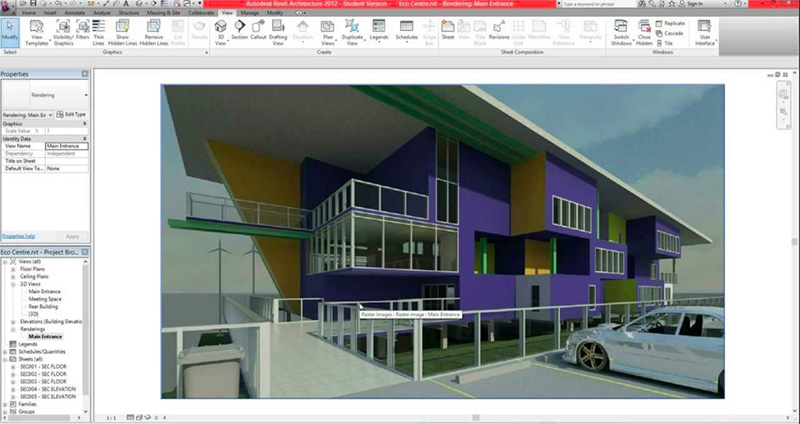 One of the key advantages of 3D rendering in Revit is that cameras are easy to install and adjust. To change the viewing angle, 3D artists don't need to switch between different views and windows, as well as place cameras based on a grid of coordinates. In Revit, you can adjust the frame width and camera angle directly from the camera view. This method significantly speeds up 3D rendering in Revit as well as makes the choice of angle more creative and flexible for 3D artists.
#4. Revit Has Default Render Backdrops and Light Settings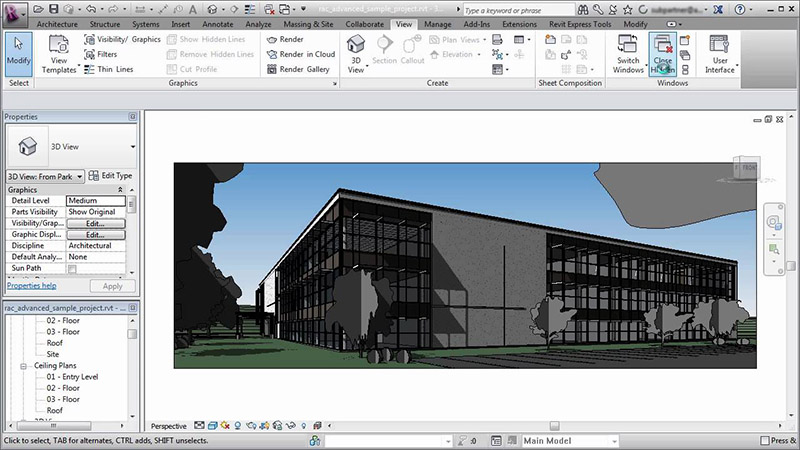 Every architect remembers trying to guess what are perfect settings for sun and reflected light in 3ds Max, and going through endless mistakes every single time. To set up 3D rendering in Revit, you don't have to put so much time and effort into setting up light or background. To put it simply, automatic lights and backgrounds in Revit reduce turnaround time but provide realistic visualizations at the same time.
In Revit, there are several default backgrounds, such as plain color or various types of the sky — more or less cloudy. In addition, 3D artists can browse an image and insert any desired background to the project. This option helps to create more artistic or minimalistic render depending on architects' needs.
As for light settings, Revit provides different light types that are already automatically configured. It means that 3D artists don't have to adjust the light at all. Revit offers ready presets for both outdoor and interior lighting. To apply any of them, 3D experts just select the desired option from the pull-down menu and start 3D rendering in Revit. Moreover, 3D artists can choose between natural and additional light and even mix them together if needed.
#5. Revit Provides All Types of Rendering Resolution for Various Purposes 
One can easily make different types of 3D rendering in Revit. For example, a "draft" option allows making a raw render in just a few seconds to see if there are any basic inaccuracies. By choosing the "best" one, 3D artists can make a final render that is perfect for client presentation and printing. Most importantly, one doesn't have to set the render manually —  just select the type of visualization and start 3D rendering in Revit.
Another benefit of using Revit is that all ready renders are stored inside the project folders. Therefore, 3D artists can find them on a menu at any time. Also, the risk of losing visualizations somewhere among other computer files is basically zero. In addition, one can save 3D rendering in Revit in the most popular file formats, such as .jpg, .png, .bmp and .tif. that are easy to open with any graphic soft.
By choosing 3D rendering in Revit for architectural projects, architects get quick and impressive results at any stage of work. Whether it's a raw draft of the project or its final presentation with backgrounds, surroundings and staffage — with Revit one can quickly get any type of visualization.
In addition, this software is perfect for architects since it has a large library of individual 3D models and ready-to-use Revit Families. Having such an extensive list of 3D objects at hand helps to speeds up the whole working process even more.
Need top-notch architectural 3D visualization? Try our Revit rendering services to get quick renders for multiple purposes!
https://drawings.archicgi.com/wp-content/uploads/2020/04/3d-rendering-in-revit-5-reasons-to-use-View07.jpg
350
800
luzina
https://drawings.archicgi.com/wp-content/uploads/2020/04/archicgi-logotype-white-e1586786914130.png
luzina
2020-04-17 16:30:29
2020-04-15 16:23:03
3D RENDERING IN REVIT: WHY DO YOU NEED IT FOR ARCHITECTURAL CAD PROJECTS