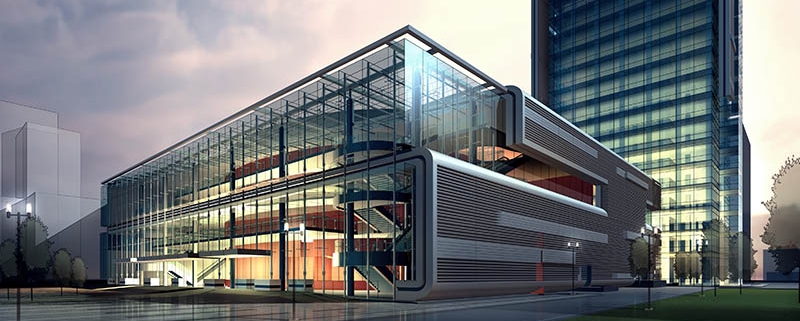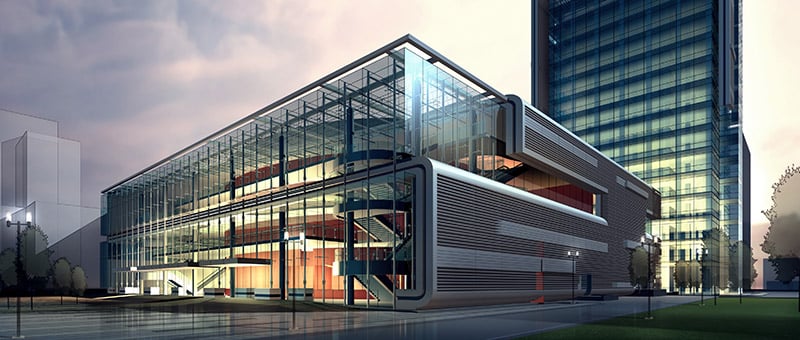 The construction of commercial buildings is always a big, complex, profit-oriented and, most importantly, very expensive endeavor. Therefore, architects and engineers do their best to avoid mistakes in project drawings. Otherwise, it will damage their reputation and make them pay huge penalties according to the contract with investors. To minimize errors and deliver quality 2D drafts and 3D models, architects can resort to the help of professional outsource CAD drafters who use the best CAD programs for commercial buildings.
There are tons of architectural CAD tools nowadays — both free and paid. options. And of course, it's better to figure out which of them will be the most effective for a commercial project before even starting working on it. So here we go, read our list of top-10 best CAD programs for commercial architecture.
#1. AutoCAD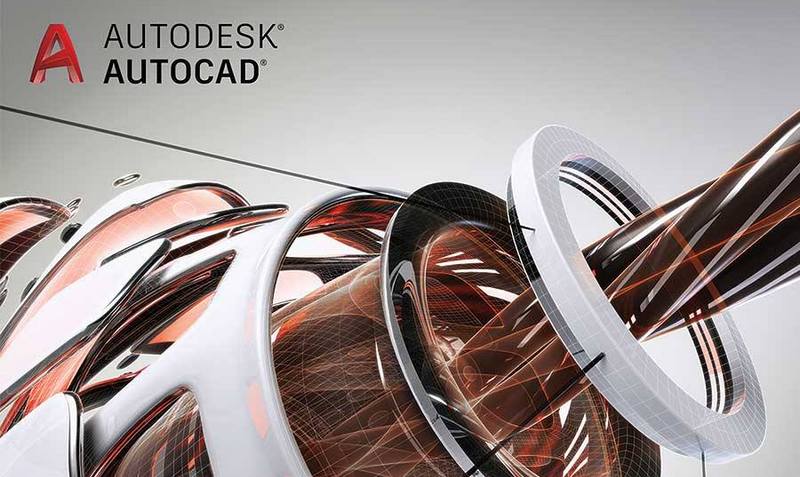 AutoCAD by Autodesk is one of the most popular CAD software that architects and engineers traditionally use for any type of project — from civil construction and residential architecture to commercial buildings. 
In AutoCAD, you can make both 2D drawings with convenient annotation and quality 3D models. Unlike most CAD programs for commercial buildings, AutoCAD is also compatible with any device. Therefore, architects can effectively edit drawings from the tablet while being on the site — and be sure all the changes will be in sync on all devices.  
As for the project sharing and storage, AutoCAD connects to the cloud to make the file access via a link convenient and quick. It also guarantees that all drawings and data will be safe even in case of data loss on office computers.
OS:  Windows, macOS, Linux
Price: $1690 per year
Non-commercial Version: no
Free Trial: 30 days
#2. CATIA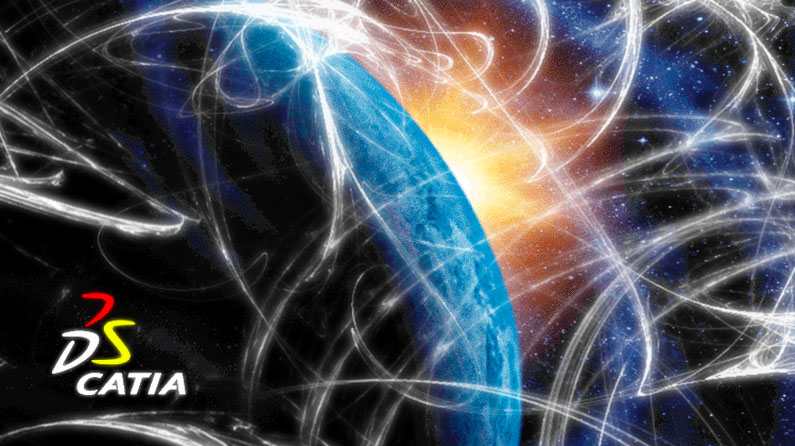 CATIA is an engineering program by Dassault Systèmes. It's a professional CAD soft that could be used for architectural commercial projects and product design. CATIA allows transforming 2D drafts in a 3D model, then geolocate it and manage the construction project in the context of the city. Also, using CATIA, architects can get a complete bill of materials from the 3D model for the best budgeting and cost estimating.
On top of that, CATIA provides a range of 3D modeling solutions for all design and engineering stages of the project. Therefore, all the construction team members can understand each others' parts of a project, thanks to the universal language of 3D.
OS:  Windows, Unix
Price: depends on the quote
Non-commercial Version: no
Free Trial: 30 days
#3. Rhino 3D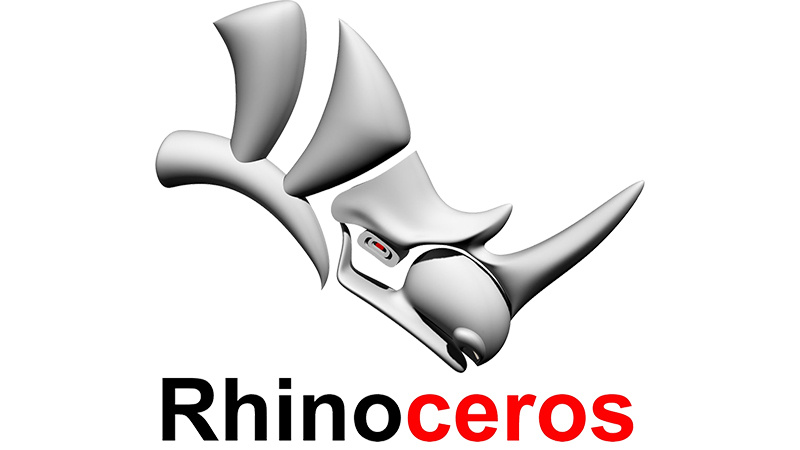 Rhinoceros developed by Robert McNeel & Associates is a professional complex CAD program for advanced 3D modeling. However, it also works with drafts, with the help of the Make2D feature.
Because of extensive toolbars options and modeling capabilities, Rhino 3D provides flexible NURBS modeling that allows creating shapes and forms of any complexity. Which, of course, is a great opportunity for commercial buildings that tend to have an outstanding design that should represent a business brand. No need to mention, this CAD program provides photorealistic rendering, as well as makes stunning animation.
OS:  Windows, macOS
Price: $995
Non-commercial Version: no
Free Trial: 90 days
#4. SketchUp Pro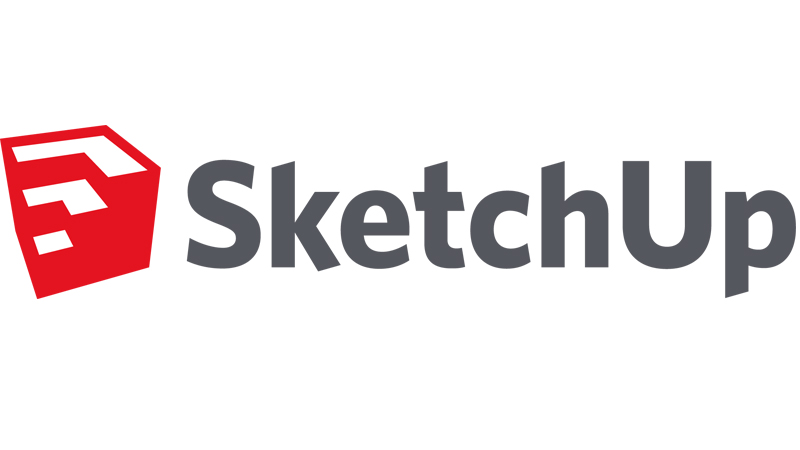 SketchUp Pro by Trimble Navigation is an easy-to-use 3D modeling program. It's intuitive and simple so it doesn't require long special training. SketchUp combines 2D drafting and 3D modeling, and has its own textures, lighting effects and even animation features. Among many CAD programs for commercial buildings, SketchUp is one of the easiest and fastest ways to make 3D renderings in various styles — from more realistic to creative look. This feature makes SketchUp a convenient way to get first-class visuals for project presentations to investors and stakeholders.
On top of that, SketchUp has such extensions as Sefaira and IESVE that work perfectly for sustainable architecture. They can compute a building's energy efficiency based on building location, orientation, daylighting models, and building materials. Sefaira and IESVE can also calculate carbon emissions and provide LEED analysis. Using such tools, architects can make sustainable and eco-friendly projects for both residential and commercial buildings.
OS:  Windows, macOS
Price: $299 per year
Non-commercial Version: only BETA subscription cloud
Free Trial: 30 days
#5. ArchiCAD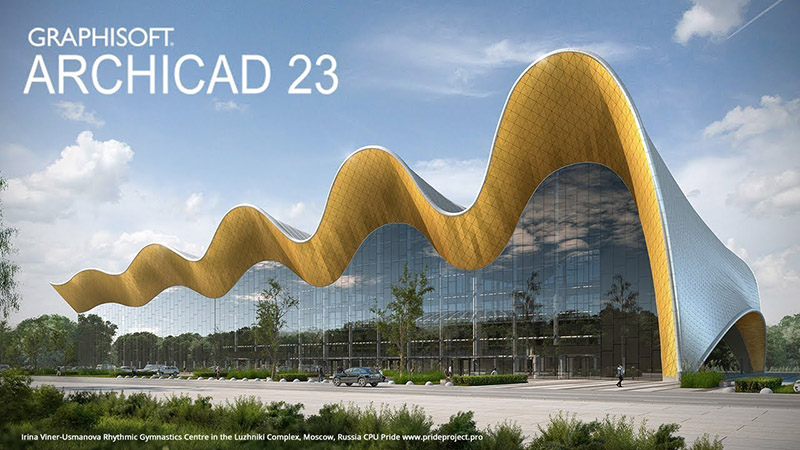 ArchiCAD by Graphisoft is a classical CAD program for commercial building design, residential architecture and civil construction. It works for 2D drafting projects as well as for 3D renderings of the buildings. ArchiCAD has a great toolbox of options for modeling and drafting, including new Beams and Openings options that give architects even more freedom to create complex fluid designs.
On top of that, the latest ArchiCAD version is successfully integrated with Twinmotion program. This combo allows modelers to get real-time rendering and photorealistic visualization that is another huge trend in 3D rendering. 
OS:  Windows, Unix
Price: depends on the local seller
Non-commercial Version: no
Free Trial: 30 days
#6.  TurboCAD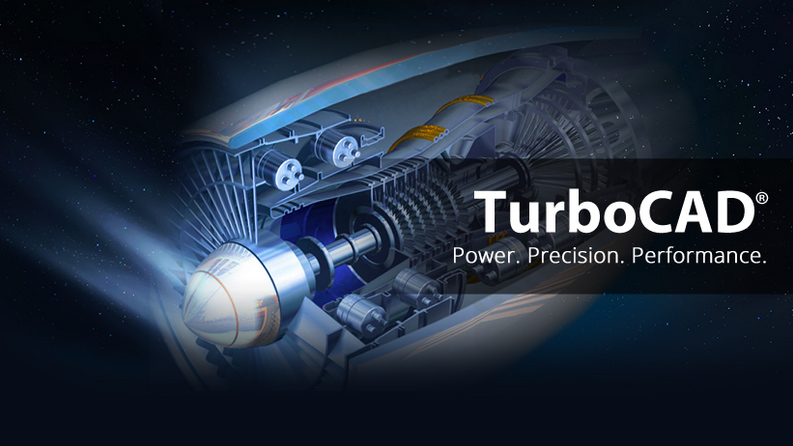 TurboCAD Pro is a CAD product for design, 2D drafting and 3D modeling. It's an easy tool for those architects who have previous experiences with CAD programs, but it may take time to learn for beginners. With TurboCAD Pro, one can make accurate 2D architectural plans for residential and commercial buildings, as well as convenient MEP system drafts. This tool also allows working with complex geometry so architects can draw any type of structure they need without any limitations. 
TurboCAD Pro also provides 3D solid and surface modeling, as well as photorealistic rendering. It has an extensive material library where modelers can find most used textures, as well as upload their custom textures and material. As for lighting, TurboCAD users don't need to set all the lights manually. This tool provides various lighting types that can be easily modified and managed — users can change color, intensity, shadow softness etc. 
OS:  Windows, macOs
Price: $999.99 total
Non-commercial Version: no
Free Trial: 15 days
#7. SolidWorks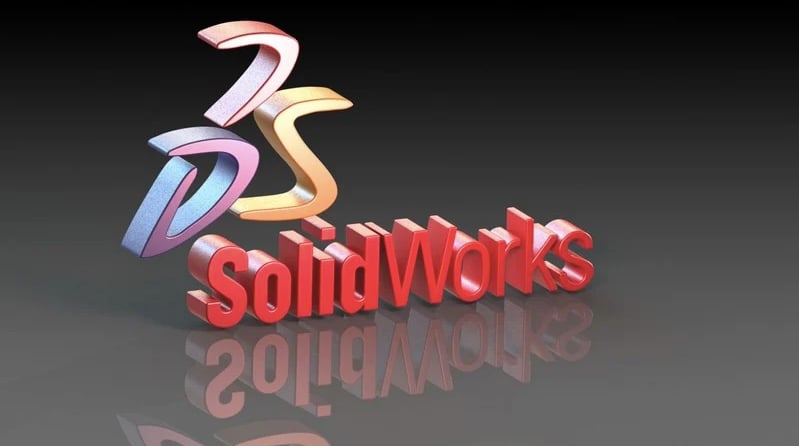 SolidWorks provides all the important CAD tools for accurate designs — meticulous planning, equipment design, layout, fabrication, and construction. It also allows creating photorealistic 3D renderings and fully-detailed drafts for structural designs, MEP designs, HVAC systems, and so on. 
SolidWorks Simulation is another great feature that outstands this tool amongst other CAD programs for commercial buildings. Using SolidWorks, architects and engineers get a chance to test their designs before implementing them on the site. This, of course, is vital when it comes to large-scale projects — any shopping mall, office building, museum and hotel prioritize their safety and set strict requirements for engineers and architects. SolidWorks helps to explore design alternatives and to optimize the project to both real-life situations and clients' requirements.
OS:  Windows
Price: depends on the local seller
Non-commercial Version: no
Free Trial: on request
#8. QCAD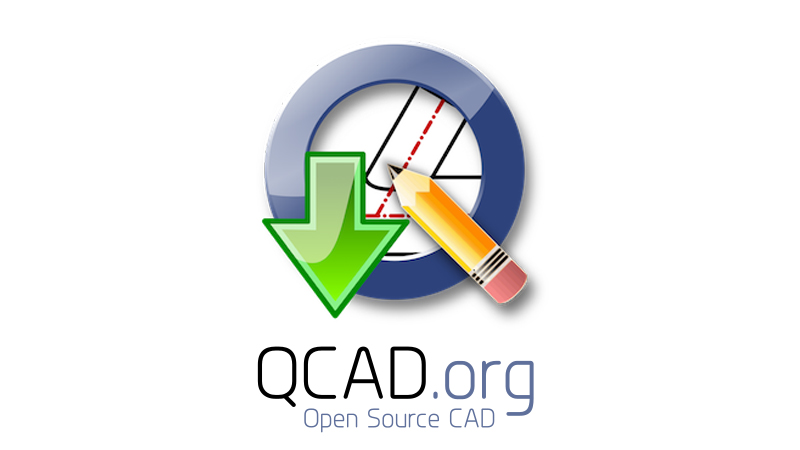 QCAD is free, open-source CAD software that allows creating architectural and interior layouts, technical drawings, schematics and diagrams. QCAD has an intuitive user interface and tends to be a CAD program that works even for the beginners — one doesn't need much of CAD experience to use it effectively even for commercial buildings.
In terms of QCAD capabilities and instrumentation, this soft provides DXF and DWG input and output, over 40 construction and 20 modifying tools, a library with over 4800 CAD parts, convenient commandline tools, and so on. Overall, it's a nice program to try, considering that it has all major design options and is absolutely free.
OS:  Windows, macOS, Linux
Price: free
Non-commercial Version: yes
Free Trial: yes
#9. DraftSight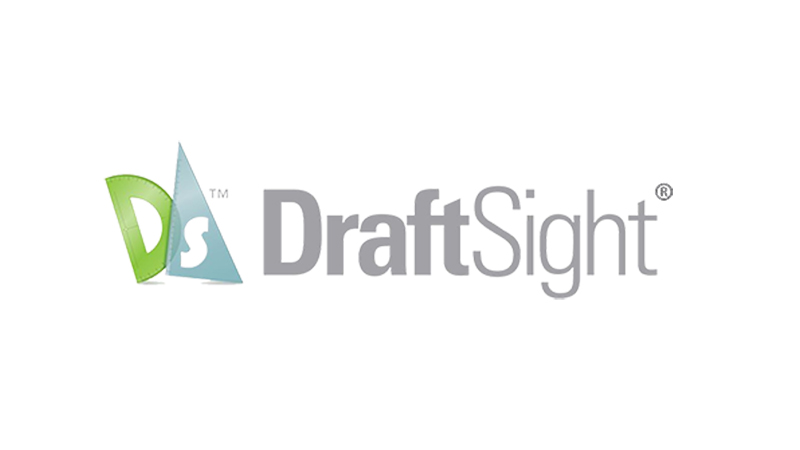 DraftSight is 2D and 3D CAD soft by Dassault Systemes. It works for product design, as well as residential architecture, commercial buildings and even civil engineering. Using DraftSight, architects and engineers can build, edit, view, and markup construction plans, create elevations, make detailed general drawings and accurate blueprints for certain design elements, etc. 
DraftSight provides an effortless transition from 2D drafting to 3D modeling and back again to optimize the designs and deliver trouble-free modeling. The final drawings and 3D models can seamlessly integrate not only with other CAD programs by Dassault Systèmes, but also with AutoCAD or similar CAD tools that have a familiar interface and commands. Users claim DraftSight to be organized, collaborative and affordable, compared to other CAD programs for commercial buildings.
OS:  Windows, macOS
Price: $199.00 for Draft Sight Professional
Non-commercial Version: no
Free Trial: yes 30 days
#10. MicroStation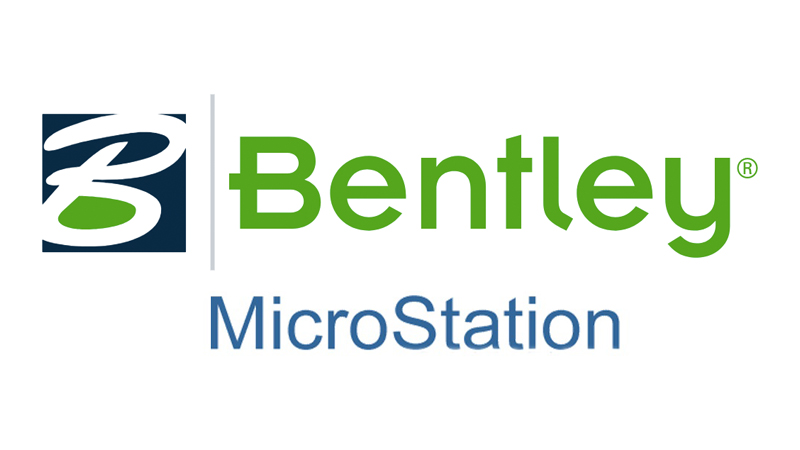 MicroStation is a CAD program developed by Bentley Systems that allows creating 2D and 3D design and drafting. This tool could be used in the architectural and engineering industries for large architectural and civil objects, as well as commercial buildings and residential designs. 
Most importantly, MicroStation not only generates 2D and 3D vector graphics objects and elements, but it also provides BIM features. This is especially important for commercial building projects where lots of departments work together on various drawings for MEP designs, structural objects, HVAC and fire protection systems, etc. 
OS:  Windows
Price: $250.00 per month, per user
Non-commercial Version: no
Free Trial: on request
Wonder how much high-quality drafting services cost? Check out the examples of our real projects with pricing.
There are lots of CAD programs for commercial buildings so you can choose any soft depending on the budget of the company and team's preferences. However, the drafters' skills are much more important than the CAD tool itself. When working with professional drafters, architects don't need to worry about the quality of drafts and CAD programs that they use. Using any of those tools, CAD experts can make quality 2D drawings and save them in universal formats. Therefore, any engineer and constructor they collaborate with can easily open and read drafts with any other popular CAD programs.
Need accurate drawings for your commercial building project? Contact our team for CAD drafting services and to get professional drafts of any complexity!
https://drawings.archicgi.com/wp-content/uploads/2020/06/cad-programs-for-commercial-buildings-10-choices-View12.jpg
340
800
luzina
https://drawings.archicgi.com/wp-content/uploads/2020/04/archicgi-logotype-white-e1586786914130.png
luzina
2020-06-05 16:30:11
2020-06-04 11:25:00
CAD PROGRAMS FOR COMMERCIAL BUILDINGS: TOP-10 CHOICES