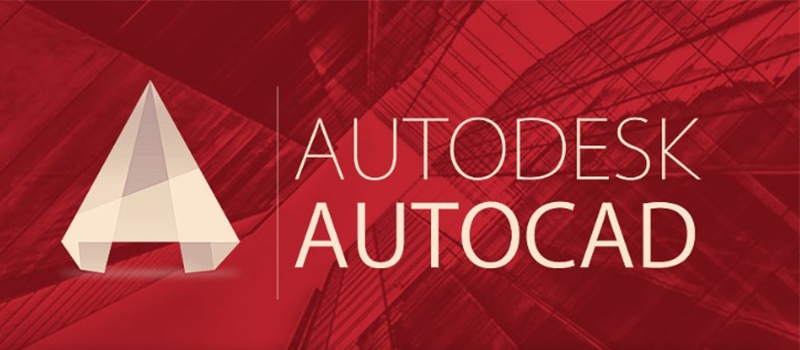 Drafting in AutoCAD is effective for multilevel projects that involve different file formats and tools. This user-friendly software provides functions for both 2D and 3D, which makes the drawing process much easier and faster.
An architectural company orders draftings for their projects from different contractors that use a few types of software. This creates problems with clients since all formats are different, and many of them are not compatible with other programs needed by Architects and Designers. They want to choose one single software that will combine all the features their projects require. It has to be widely-used, simple but multifunctional, and support different file formats. But which program comply with all these requirements? The Architects have no idea what software is better than the other and where to find much-needed information about drawing tools.
Our CAD drafting company has a suggestion that meets all the mentioned criteria  – Autodesk's AutoCAD. Learn what benefits this software has over other CAD programs and how drafting in AutoCAD will help to develop architectural and design projects.   
#1. Built-In Layouts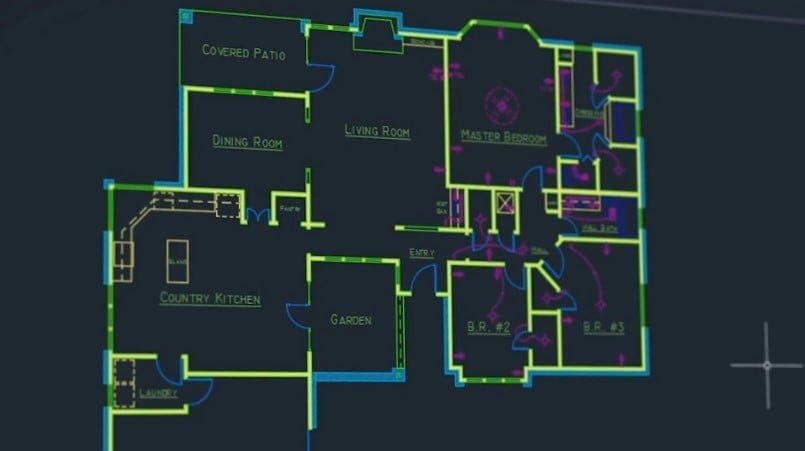 Ready-made layouts for various types of projects simplify and speed up the CAD drawing process several times. Drafting in AutoCAD allows creating a library of custom layouts and use them as the basis for a new task. Moreover, this software offers basic templates as a standard feature. In this way, even beginners have an option to start a drafting task with some boost in the form of simple structural elements they can start with. 
#2. User-Friendly Interface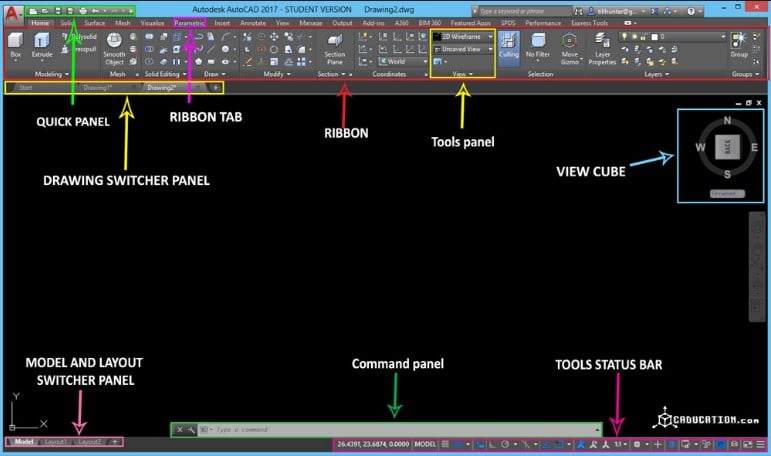 AutoCAD is one of CAD drafting solutions that has a shorter learning curve and a simple interface. It means that users with minimum experience can quickly and easily navigate through all sections and tools of the program. At the same time, the range and possibilities of AutoCAD's functions are as profound as in some more complicated CAD programs. It means that professionals will be not disappointed with the set of instruments for drafting in AutoCAD either.  
Need top-notch CAD drafting services? We'll take care of drawings creation, digitalization, BIM and Revit modeling.
#3. Compatibility with Autodesk Software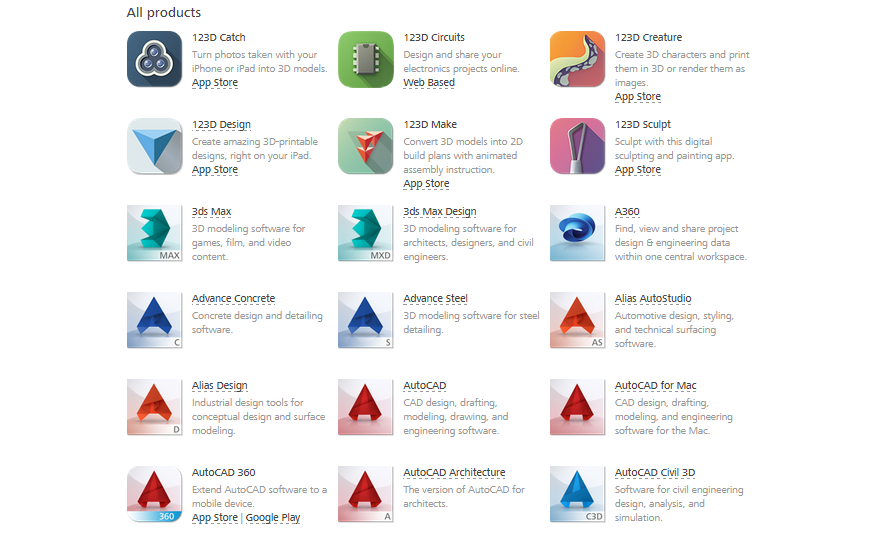 AutoCAD is developed by a well-known company Autodesk, Inc., which produces software for 2D and 3D design. This fact ensures the smooth file transfer from one Autodesk software to another. In fact, CAD for architecture and design projects has at least several stages and often requires the usage of a few programs for each of them. For example, a 3D model from 3ds Max can be transferred to AutoCAD in the form of a 2D view. CAD drawings can be installed to Revit, which makes it possible to build BIM structures based on them, etc.
#4. 2D and 3D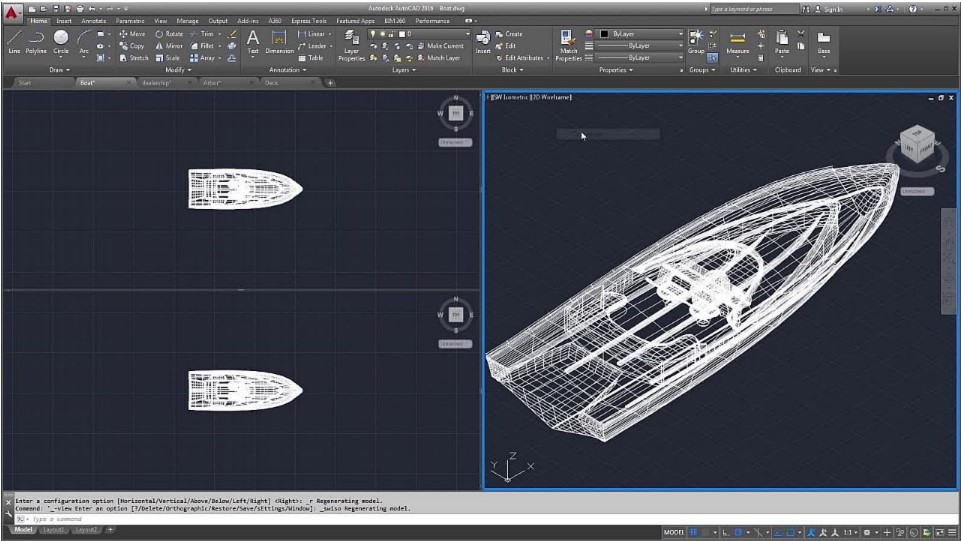 Drafting in AutoCAD includes both 2D and 3D functions, which simplifies the process of more complicated projects. Users can transform one format of task into another with incredible speed without using any third-party software. In this way, Architects and Designers can complete multiple tasks in one go. This is a great advantage compared to many other CAD drafting programs that focus either on 2D or 3D. On top of that, AutoCAD allows digitizing manual drawings into CAD and converting files from one format to another.
#5. 3D View Simulation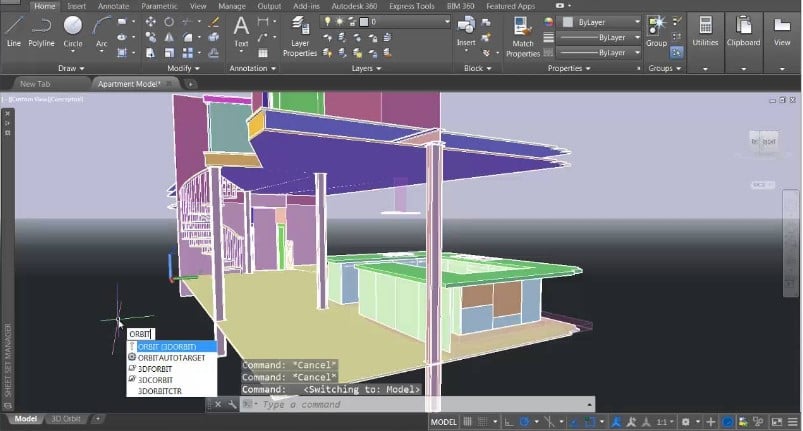 Another major benefit of AutoCAD, especially for large-scale tasks such as construction or interior design, is 3D virtualization. Autodesk is one of the leaders in this technology and provides a 3D-view simulator for architectural and design projects. This tool is a useful function to see CAD draftings in 3D-simulation and imagine how everything will look in reality before starting the implementation. Besides, it helps to detect and fix errors at an early stage and saves a lot of time. 
Drafting in AutoCAD is a convenient way to quickly accomplish architectural and design projects in both 2D and 3D. It allows converting various file formats and install them in other Autodesk programs. In addition, AutoCAD is user-friendly, so that even a beginner can quickly figure out how every tool functions. This software is well-balanced for working with different projects as it includes the advantages of more narrowly specialized CAD drafting programs, which makes it suitable for experienced drafters as well.
Wonder how much high-quality drafting services cost? Check out the examples of our real projects with pricing.
Want to develop your project more efficiently and quickly? Use AutoCAD drafting services of our company and get high-quality CAD drawings and 3D designs for any type of task.
https://drawings.archicgi.com/wp-content/uploads/2019/07/drafting-in-autocad-5-advantages-Preview.jpg
177
364
vysotskaya
https://drawings.archicgi.com/wp-content/uploads/2020/04/archicgi-logotype-white-e1586786914130.png
vysotskaya
2019-07-23 16:45:06
2020-04-17 10:09:54
DRAFTING IN AUTOCAD: 5 ADVANTAGES OVER WORKING IN OTHER CAD SOFTWARE