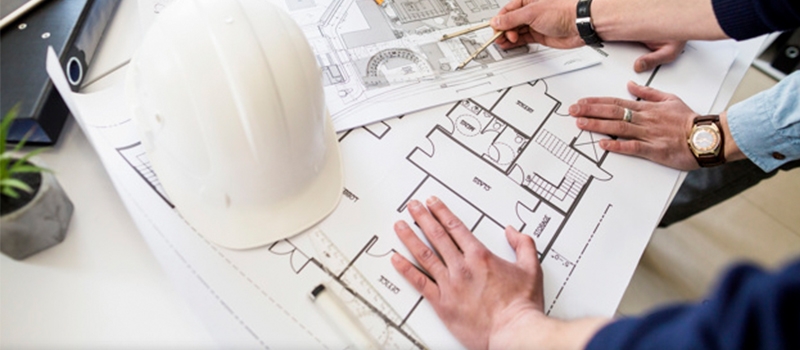 CAD drafter is a specialist that can implement architectural and design ideas in a technical drawing form. No project is possible without high-quality drawings that are used for both a presentation and the constructive process.
An architectural company doesn't want to hire a staff of draftsmen since it costs a lot of money and takes a lot of time. Particularly, searching for professionals, training and adapting them, paying for equipment, vacations, sick leaves, and so on bring too many problems into a fast-paced working routine of the Architects. On top of that, they are not sure about the reliability of freelancers and only ready for the cooperation with outsource drafting companies. Looking through the websites and portfolios of CAD studios' specialists, the Architects want to understand what they need to pay attention to and what skills candidates need to have in order to deliver the best result.
As an experienced drafting studio, we know everything about a CAD Drafter and his professional skills. Learn 5 things that every drawing specialist must have and make sure to choose the right contractor.
#1. A CAD Draftsman Is Multi-Skilled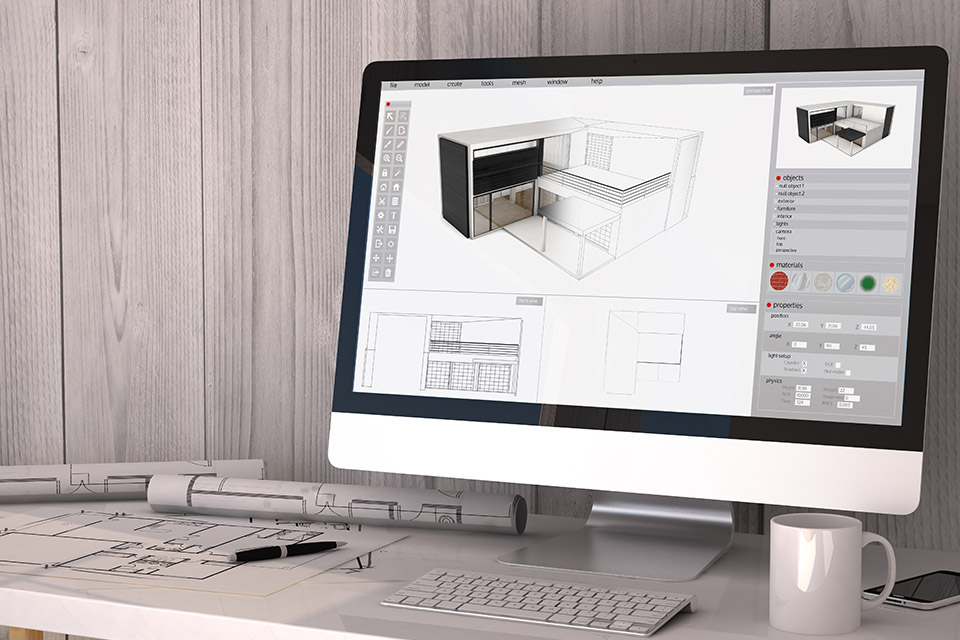 One draftsman often works on a task from start to finish, except for especially large projects with tight deadlines. For this reason, every CAD drafter has many skills, ranging from projections and perspectives to BIM and rendering. Draftsmen are capable of calculating all dimensions correctly, drawing them in CAD software, creating different views, designing them according to a brief, and converting the final result in the required file format. Moreover, an experienced CAD drafter can work in both 2D and 3D software and even turn one type of project into another all by himself.  
#2. A Drafting Specialist Uses Different Software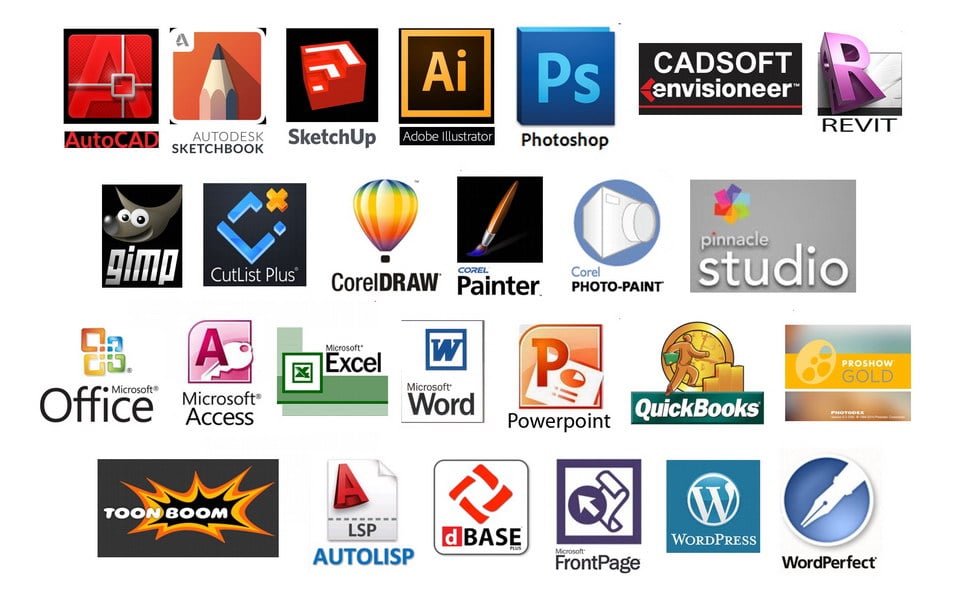 CAD draftsmen use different software for drawings depending on the type of project – architectural, design, engineering, mechanical, etc. Some of the programs are only for 2D drafts, some for 3D drawing, and others can be used for both types. To illustrate, Autodesk developer alone has AutoCAD, Revit, Civil 3D, Inventor, Fusion 360, TinkerCAD – all for CAD drafting only. Usually, a professional drafter can use at least several of them because each software has its own unique advantages. For example, AutoCAD and TurboCAD are considered among the best options for 2D drawings thanks to their user-friendly interface, while Revit, SketchUp and SolidWorks are powerful for 3D projects based on their rendering tools.
Need top-notch CAD drafting services? We'll take care of drawings creation, digitalization, BIM and Revit modeling.
#3. A Professional CAD Drafter Has High-Quality Portfolio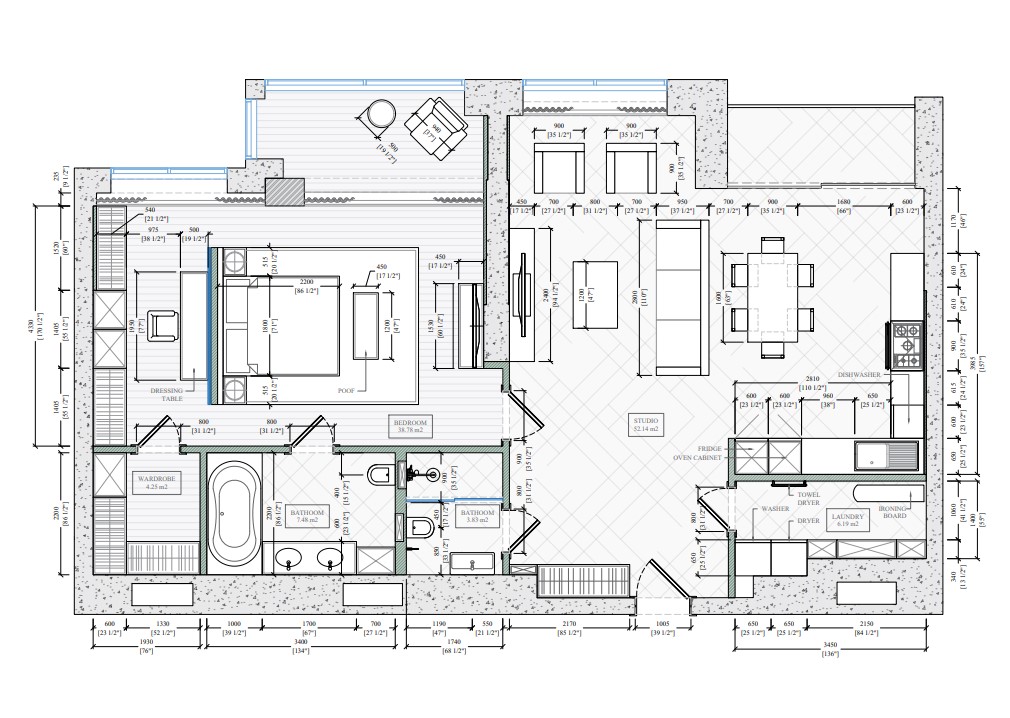 The main features of a high-quality drafting portfolio are accuracy and versatility. That's exactly what Architects and Designers should look for while choosing a skillful CAD drafter. All calculations of dimensions in the drafts must be correct and precise to avoid errors at the stage of execution, and the quality of the drawing itself has to be absolutely clear. In addition, the more diverse a drafting portfolio in terms of types and tasks, the more capable and experienced a specialist in their field.
#4. Each Drafter Has A Specialization
As drafting services are necessary for many industries, they are divided into specializations that require deeper knowledge and specific skills depending on the area. Based on the type of work, there are architectural, civil, electrical, mechanical, pipeline, photovoltaic, aeronautical and marine CAD drafters. Each of these specialties has its own features and rules – some require mechanical background, some are based on the knowledge of physical laws, and others include the understanding of the construction process, etc.
#5. A Drafting Technician Has A Background In Exact Sciences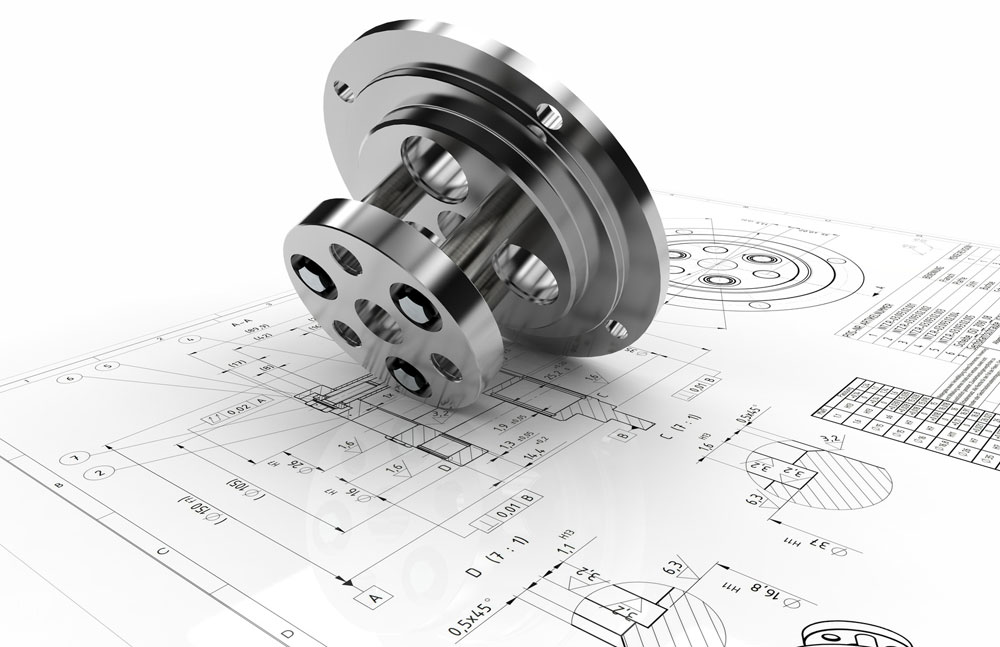 Most professional draftsmen have an engineering or architectural background as well as knowledge of mathematics and physics. The skill of technical manual drawing is a must even if a drafter works mostly in CAD software. Besides, depending on the drawing specialization,  a draftsman intersects with other industries that he must also understand, e.g. engineering, architecture, industrial design, interior design, landscape design, set design, animation and so on.
Knowing these facts about a professional CAD drafter, Designers and Architects will be able to accurately determine an experienced and reliable contractor for their project without any risks. Now, searching for experts, examining the websites of drawing companies, studying different portfolios, one can safely work with outsource studios. Just check whether the drafting team of your choice has all the above features, and feel free to order the drawings from them in the future.
Wonder how much high-quality drafting services cost? Check out the examples of our real projects with pricing.
Want to get CAD drafts that are perfect for your project? Use drafting services of our company and get top-class drawing materials in no time.
https://drawings.archicgi.com/wp-content/uploads/2019/06/cad-drafter-5-special-features-Preview.jpg
177
364
vysotskaya
https://drawings.archicgi.com/wp-content/uploads/2020/04/archicgi-logotype-white-e1586786914130.png
vysotskaya
2019-06-18 16:00:33
2020-04-17 10:10:54
CAD DRAFTER: 5 THINGS YOU NEED TO KNOW ABOUT A DRAWING SPECIALIST