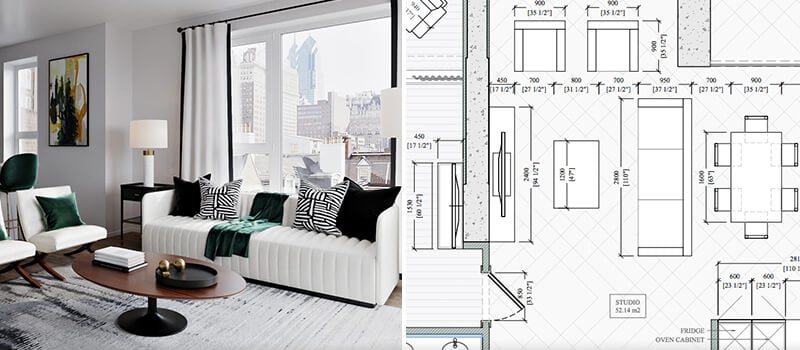 There's a ton of discussions all over the Internet on what is drafting and design of an interior project and what are the differences between them. 
Sometimes it is difficult to understand these concepts, due to various explanations — either too complicated, given by professionals, or vague speculations from random users. 
However, it's necessary for architects, designers and constructors to understand the professional terminology. Knowing these specialized words would simplify communication between the experts within the industry and help to correctly set the task to outsource contractors. As an experienced drafting studio, we know exactly what is the difference between drafting and design of an interior project and how to use these terms correctly. Read up this article and learn everything about them!
What is Interior Design?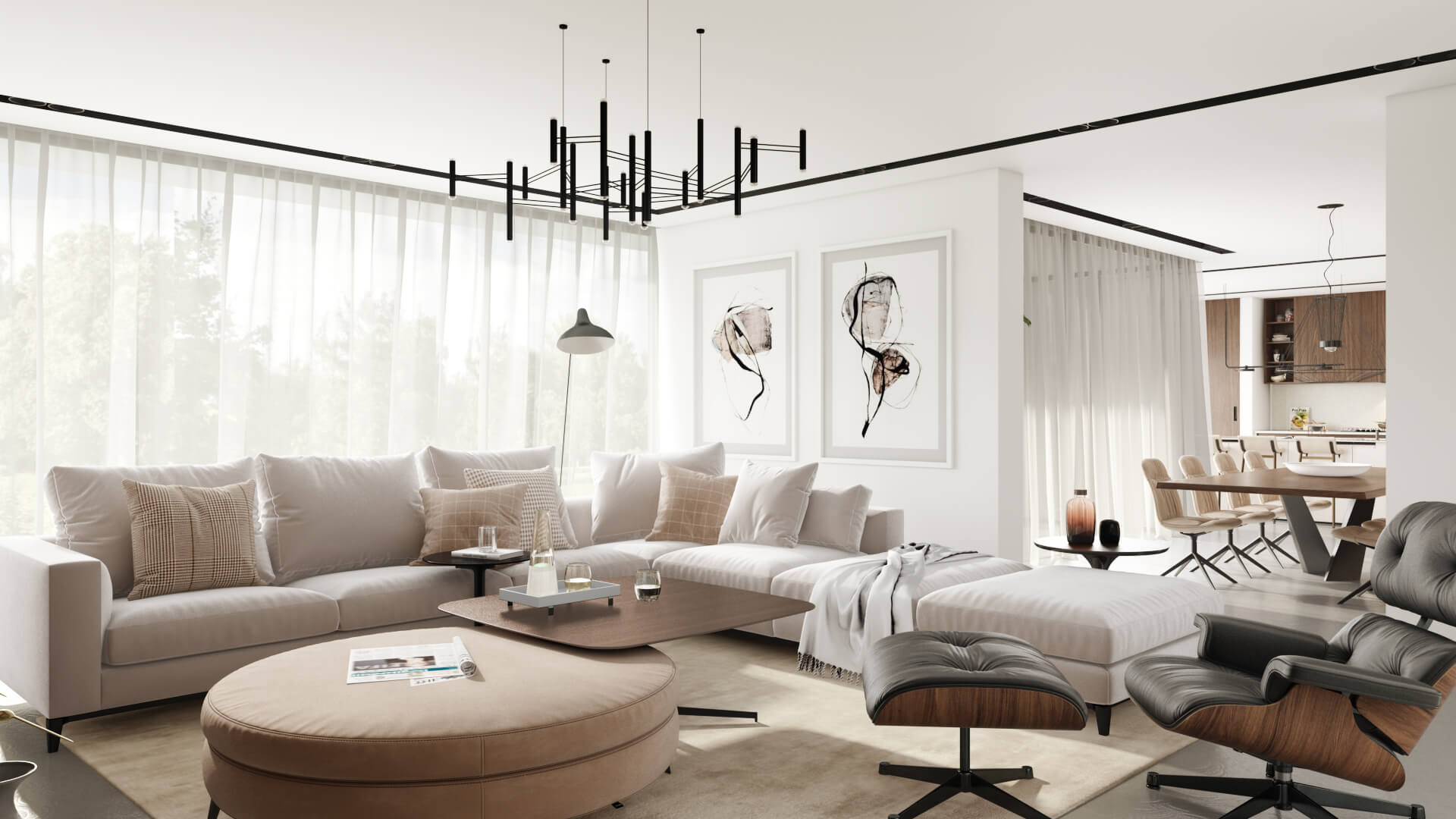 Interior design is a multi-staged process that starts from developing the basic stylistic concept to its implementation in drawings, 3D visualizations, and actual construction. The design combines both aesthetic and functional tasks and consists of many components, including engineering and business processes. For a better explanation of the term, we decided to divide interior design into creative and "non-creative" parts to show how complex this process is.
Creative aspect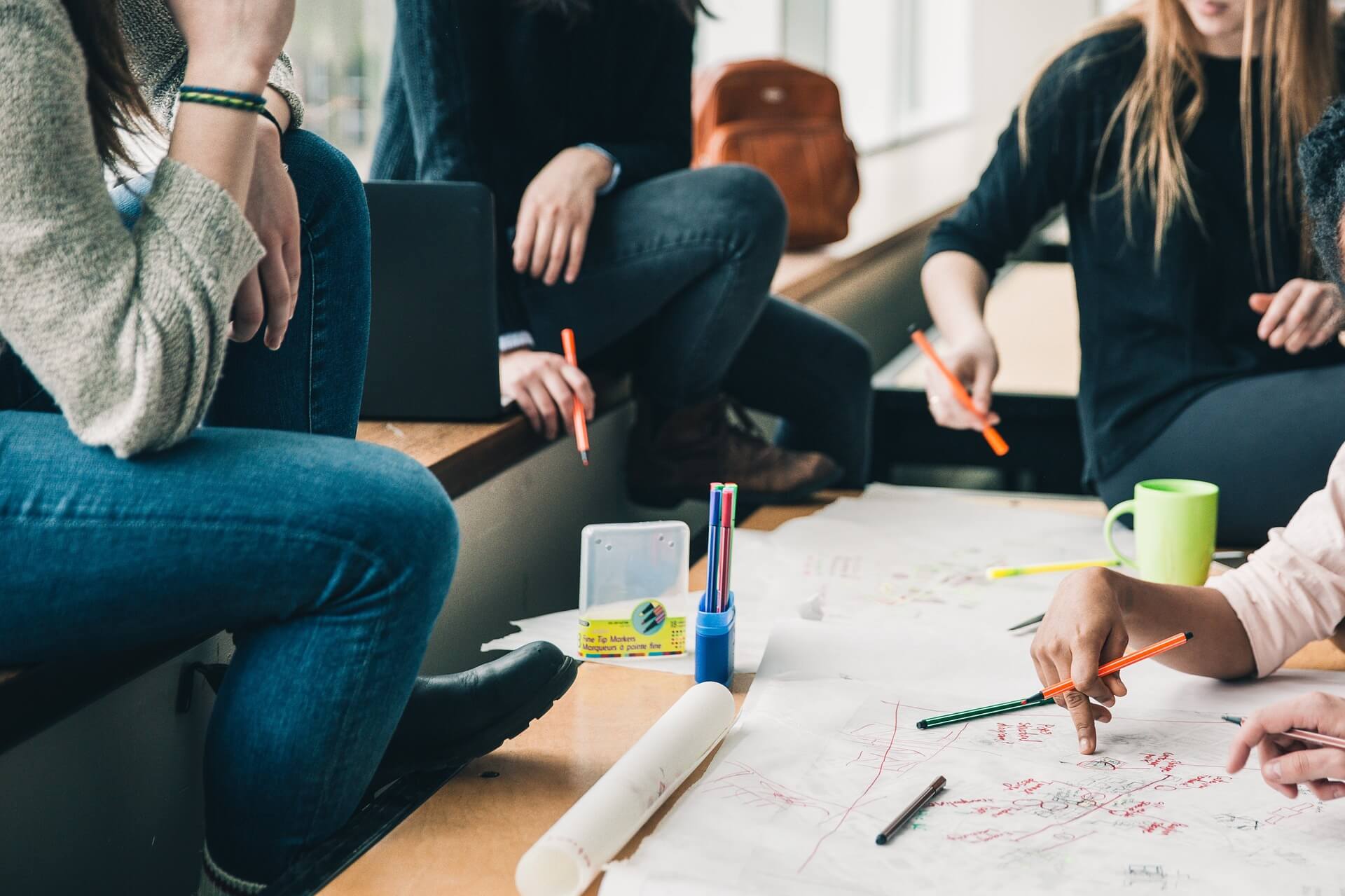 Interior design starts with setting a certain task — who will live in the house and what lifestyle they have? Depending on clients' needs, designers begin to create a project from scratch step-by-step:
working on sketches, references and mood boards

providing planning options, drawings and visualizations, using CAD programs

making corrections, according to the customer's revisions

giving detailed elaboration of drawings and 3D visuals after the final approval of the client
Need top-notch CAD drafting services? We'll take care of drawings creation, digitalization, BIM and Revit modeling.
"Non-creative" side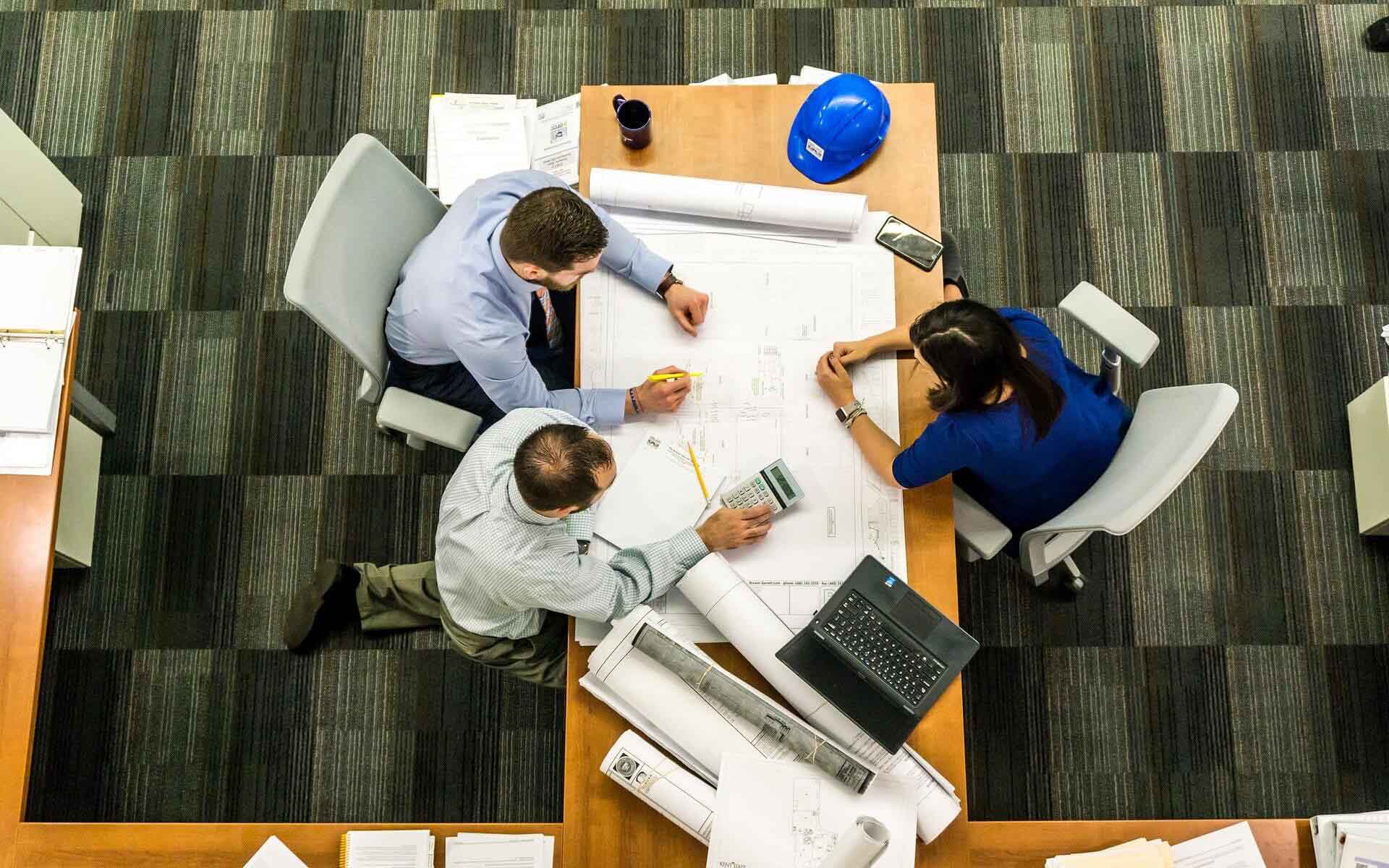 Every design of an interior project starts with meeting with clients, discussing the brief and the budget. Surely, it doesn't sound creative, but searching for business solutions and planning the project are also the interior designer's tasks and very important ones.
taking house measurements 

calculating and getting the approval of the project's budget

materials and furniture selection

choosing contractors

the construction process supervision
All these phases of the interior project can take place simultaneously or in turn. And of course, different tasks must be performed by different specialists — these could be in-house or outsourcing professionals who can do their work quickly and efficiently. For example, one can hire an outsource contractor for the measurement of the real estate object, construction works or even accounting calculations. This way, the whole workflow goes smoothly without delays and mistakes.
What is Interior Drafting?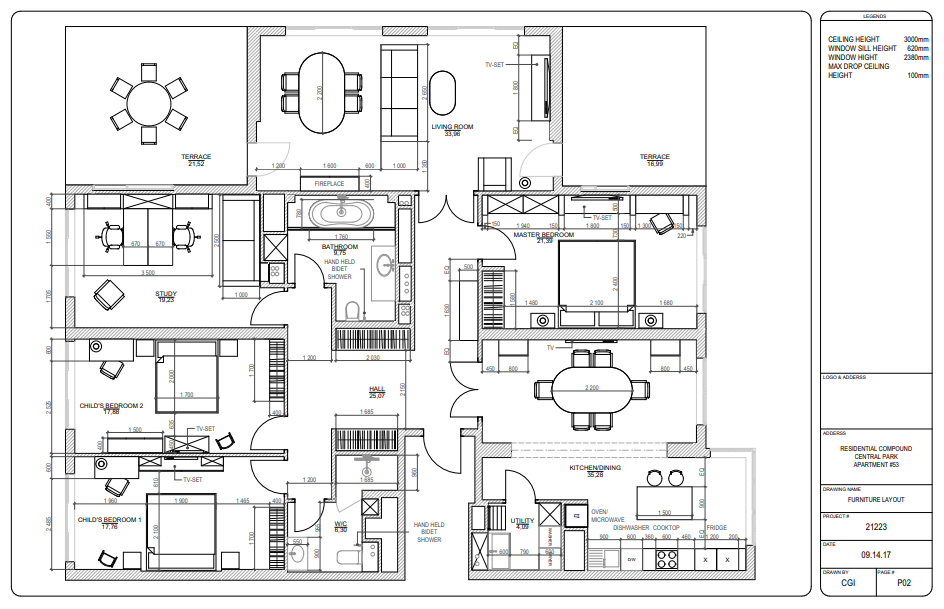 After the design solution is approved by the client, drafting engineers start developing the detailed interior drawings. Drafting is a graphic representation of all interior project's layers in 2D. Here's the list of the most important interior drawings:
existing walls layout

replanning blueprint 

furniture layout

electricity plan

plumbing plan

ceiling plan

floor coverings layout

wall elevations and cross-sections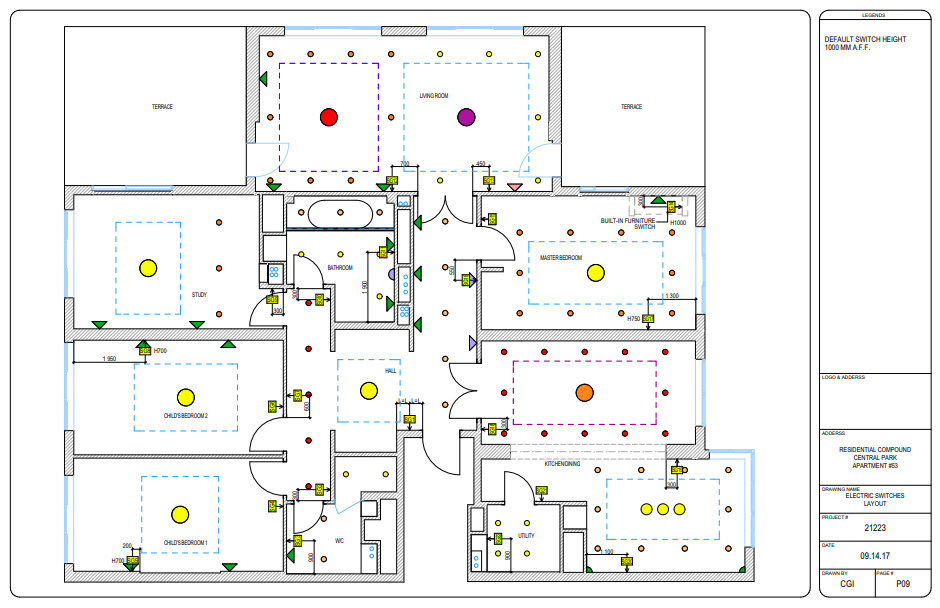 Drafting is a highly responsible part of the project, but it is impossible without preliminary stages of design – discussions on the brief, as well as the budget and planning solutions.
Furthermore, if the project provides for additional architectural elements, such as podiums, beams, columns or arches – then drafters have to make a detailed drawing for these elements to be built and installed correctly. 
Surely, it is vital to entrust drafting to experienced professionals, since drawings will guide the construction team through the process of project implementation. The best way to get accurate blueprints is to hire professional in-house drafters or an outsourcing drafting studio. No doubt, working with full-time employees has its advantages, such as controlling the situation in terms of deadlines and quality. But cooperation with outsourced experts, on the other hand, allows saving money but still getting high-quality drawings at the same time. 
Moreover, interior blueprints are used for precise calculations of materials and the cost of the project. Surely, architects and designers can do it manually, but in advanced CAD soft, such as Revit, mathematics is done automatically with absolute accuracy. 
When the drawings are made by amateurs, the cost of the project most likely will be incorrect. However, making changes to the project after all drafting is done, takes time and resources – in such cases, the price of the project could grow dramatically compared to the initial cost of the interior design.
Drafting and design of an interior project are two interrelated processes that don't contradict each other – without the design project, there will be no drawings, and without accurate blueprints, the design is impossible to implement
Interior design is a larger and multi-staged process that includes searching for design and business solutions. Drafting, on the other hand, is just one of the design's components, but probably the most responsible part of the project. Surely, outsourcing works both for drafting and design of an interior project. However, working with low-qualified specialists means having mistakes and inaccuracies in blueprints followed by changes in 3D visualization and construction itself. Therefore, turnaround time and the cost of the whole project directly depend on the correctness of drawings. Thus, it's necessary to choose reliable draftsmen who are educated and experienced enough to deal with all kinds of technical tasks. 
Wonder how much high-quality drafting services cost? Check out the examples of our real projects with pricing.
Need high-quality drafting and design of an interior project? Use our drafting services and get accurate drawings of any type and complexity made by experienced professionals!
https://drawings.archicgi.com/wp-content/uploads/2019/12/difference-between-interior-drafting-and-design-View08.jpg
374
760
luzina
https://drawings.archicgi.com/wp-content/uploads/2020/04/archicgi-logotype-white-e1586786914130.png
luzina
2019-12-26 16:30:13
2020-04-17 10:04:03
DRAFTING AND DESIGN OF AN INTERIOR PROJECT: WHAT'S THE DIFFERENCE?