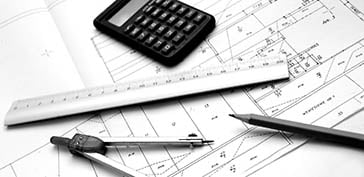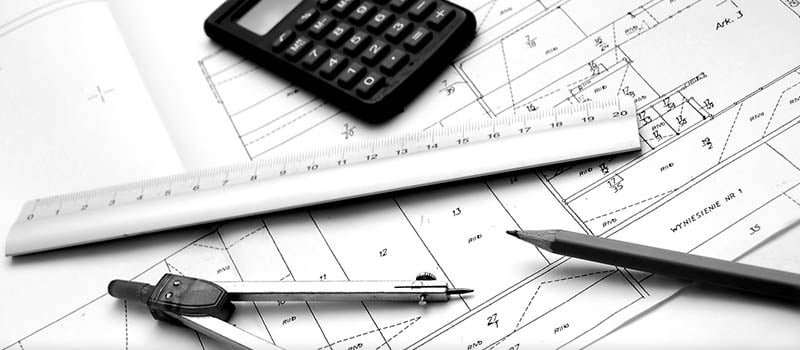 Nowadays, architects, designers and manufacturers all over the world cannot imagine their professional life without CAD programs. Their exploitation is as interesting as the history of computer-aided drafting itself. If speaking generally, the technology evolved the design processes drastically. Amongst many advantages, it streamlines workflows, decreases the necessity of physical prototypes, and allows designers to save revision histories. Some would even divide the designing before and after the computer-aided drafting emergence. 
So, in this article, to "pay tribute" to the technology, we're dwelling on its history and why it gained momentum over the last decade. Let's get started.
#1. The Origin And First Milestones Of Computer-Aided Drafting
The history of computer-aided drafting starts in the 16th-17th centuries when descriptive geometry came out as a discipline. A bit later, drafting machines improved drafting techniques. Yet, the post World War II period is considered as the time when engineering drawings were born. By 1950, dozens of architects were using numerical control of machine gear and automated engineering drawing. However, the emergence of computer-aided drafting as architects know it today is related to two computer scientists – Patrick Hanratty and Ivan Sutherland.
Employed by GE, Patrick Hanratty created PRONTO, or Program for Numerical Tooling Operations, the first Computer Numerical Control programming methodology for business. Five years later, at MIT, Sutherland changed history by introducing his Ph.D. thesis "Sketchpad, A Man-Machine Graphical Communication System." Sketchpad would use Graphical User Interface to create x-y plots and a light pen to move items on a CRT. Thus, Sketchpad evolved the use of item-oriented programming in present-day computer-aided drafting and computer-aided engineering systems.
The 1960s stand out for bringing the first digitizer from Auto-trol and DAC-1, Design Augmented by Computer. It was the earliest in the history graphical computer-aided design system developed by General Motors. By the end of the decade, multiple companies would market their CAD software, such as M&S Computing, Applicon, Evans & Sutherland.
#2. Turning Points In The History Of Computer-Aided Drafting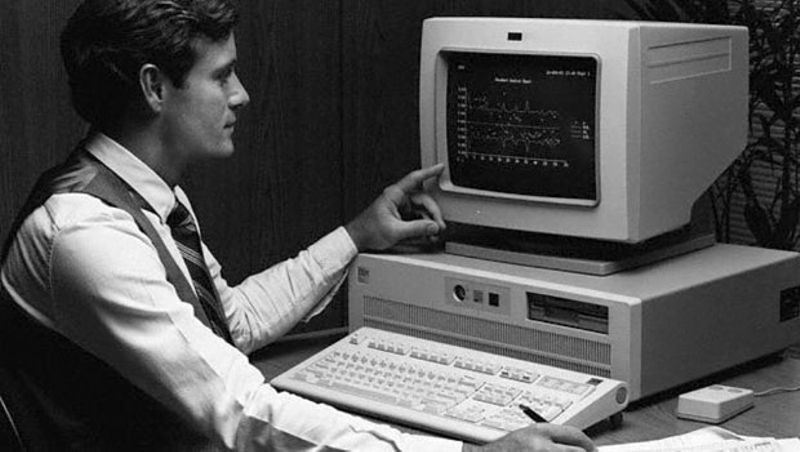 An absolutely new milestone in the history of computer-aided drafting comes with the transition from 2D to 3D. Layout engineers and architects still worked in 2D to craft technical drawings. The beginning of the sixties, 3D wireframe characteristics were developed.
In 1981, the world saw the first IBM PC, which built the platform for large-scale implementation of computer-aided drafting. The next year, a few programmers initiated the Autodesk company and in 1983 developed AutoCad, the first crucial computer-aided drafting program for IBM PC.
In 1989, MAGI launched Syntha Vision, the first solid modeler software for commercial use. Solid modeling later intensified the 3D capabilities of CAD systems. This year, the work of Ken Versprille changed the history as well. He invented NURBS, mathematical rendering of freeform surfaces. It became the foundation for the current 3D curve and surface modeling.
Need top-notch CAD drafting services? We'll take care of drawings creation, digitalization, BIM and Revit modeling.
#3. Revolution Of The Technology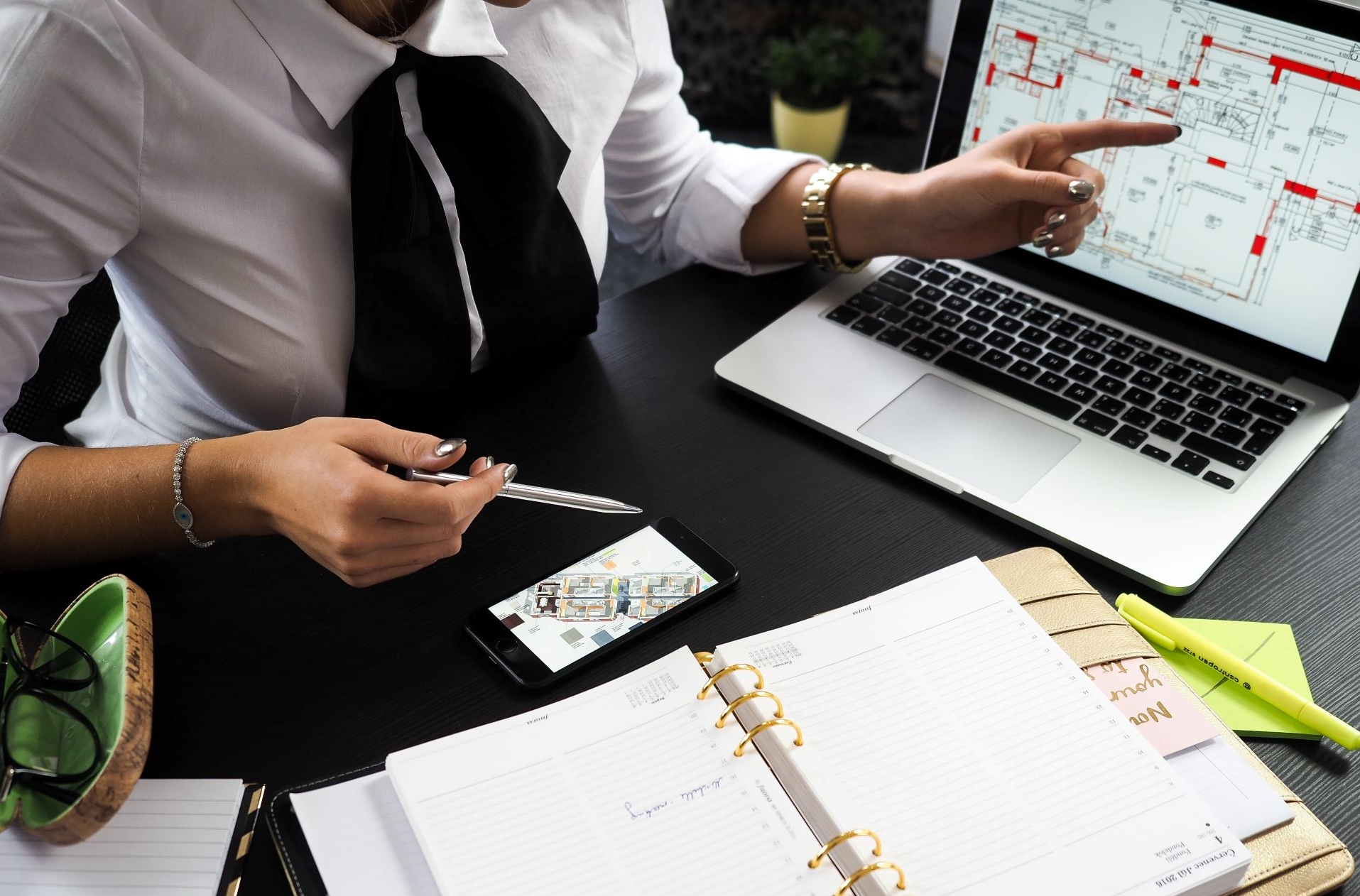 The history of computer-aided drafting was changed thanks to AutoCAD in many ways. Most of all, it allowed to provide 80% of the daily performance of other computer-aided drafting programs for 20% of their cost. From that time, progressive design and drafting solutions became more cost-efficient. However, it was still widely 2D.
It changed in 1987 when Pro/Engineer CAD program came out. It was based on solid geometry and parameter-based manipulations for creating parts and assemblies and ran on UNIX workstations. And a few years later, there were multiple 3D modeling kernels like Parasolids and ACIS that became a stepping stone for other parameter-oriented programs.
By the 1990s, computers were capable of analyzing as 3D CAD required it. In 1995, the first solid modeler for Windows SolidWorks was created. Then Solid Edge, Inventor and so on followed. Also, over the last ten years of the century, many computer-aided drafting developers from the 1960s were taken over by bigger companies. That way, the further history of computer-aided drafting solutions happened to be in the hands of four principal CAD companies – Autodesk, PTC, Dassault Systèmes, and UGS.
#4.  Computer-Aided Drafting In The 21st Century
The new round in the history of computer-aided drafting was defined by the appearance of client-friendly and web-based computer-aided drafting. In 2000, Alibre marketed Alibre Design, the first 3D CAD program performing client-server 3D modeling online. Autodesk brought in AutoCAD 2000i, their first web-based software. Then, it had continuous updates, such as tool palettes, dynamic block operation, support for Apple computers. Also, other computer-aided drafting programs saw the day in the next ten years, such as Revit and Creo.
However, vendors were more interested in product data management (PDM) in attempts to minimize concept, development, and production time. Thus, the Ford Mondeo was crafted over the Internet and by exploiting Ford's C3P (CAD/CAM/CAE/PDM) platform in a third of the term usually needed. It proved that the combination of CAD software, PDM and the Internet could provide a great way to cooperate and craft works in a more effective manner. Additionally, when used with product lifecycle management, it allows getting rid of extended development schedules and boost workflows.
Another important evolution to mention is CAD availability on cloud, web, and mobile platforms. Architects, designers, engineers can work with it on Windows PC, any MAC, or tablet. Moreover, it is compatible with any major operating system, such as Windows, Mac OS X, UNIX, Linux. They don't need particular hardware though. Finally, designers themselves can use a mouse as well as a pen and digitizing graphics tablet to do their job effectively.
#5. Wonders With Сomputer-Aided Drafting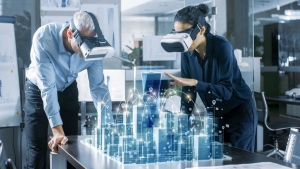 It looks like now the history of computer-aided drafting is a matter of months. Updates and innovations come and go constantly. Nowadays, computer-generated models can be visualized in the real-world space thanks to Augmented Reality technology. Moreover, designers can see their CAD models from various perspectives before they are even manufactured.
Virtual Reality, on the other hand, allows users to plunge into a simulated world by using a headset. Also, such modeling tools as special gloves and goggles are being used as well. So, architects and designers can deal with models "face-to-face". In the future, customers might receive products' models for approval by using AR before actual production. Also, computer-aided drafting software and a VR headset might allow creating models fully by hand like virtual sculptures. Voice commands are also predicted to come into the fold enabling specialists to draw and run programs with a voice.
Finally, another current trend is a generative design. The technology suggests being able to "predict" the designer's next move and making the next respective one. This way, ideal design solutions come out as a result of the mutual work of designers and computers.
In every step of the way, the history of computer-aided drafting approached humanity towards the Big Three – speed, efficiency, and convenience. Nowadays, this technology is exactly about that. Designers craft prototypes in hours with manufacturers following soon after. The software can be easily mastered, and repeated designs, 2D and 3D drawings are not a big deal anymore. To sum up, the programs are now so sophisticated and complex that layout solutions are absolutely limitless.
Wonder how much high-quality drafting services cost? Check out the examples of our real projects with pricing.
Are high-quality architectural CAD drafts is what you're after for your business? ArchiCGI Drawings is there for you with its A-class CAD drafting services, ready to tackle a project of any complexity. Get in touch with us right now!
https://drawings.archicgi.com/wp-content/uploads/2020/03/history-of-computer-aided-drafting-preview.jpg
177
364
kncffounder
https://drawings.archicgi.com/wp-content/uploads/2020/04/archicgi-logotype-white-e1586786914130.png
kncffounder
2020-03-06 15:33:20
2020-04-16 14:01:12
HISTORY OF COMPUTER-AIDED DRAFTING: FROM A TO Z